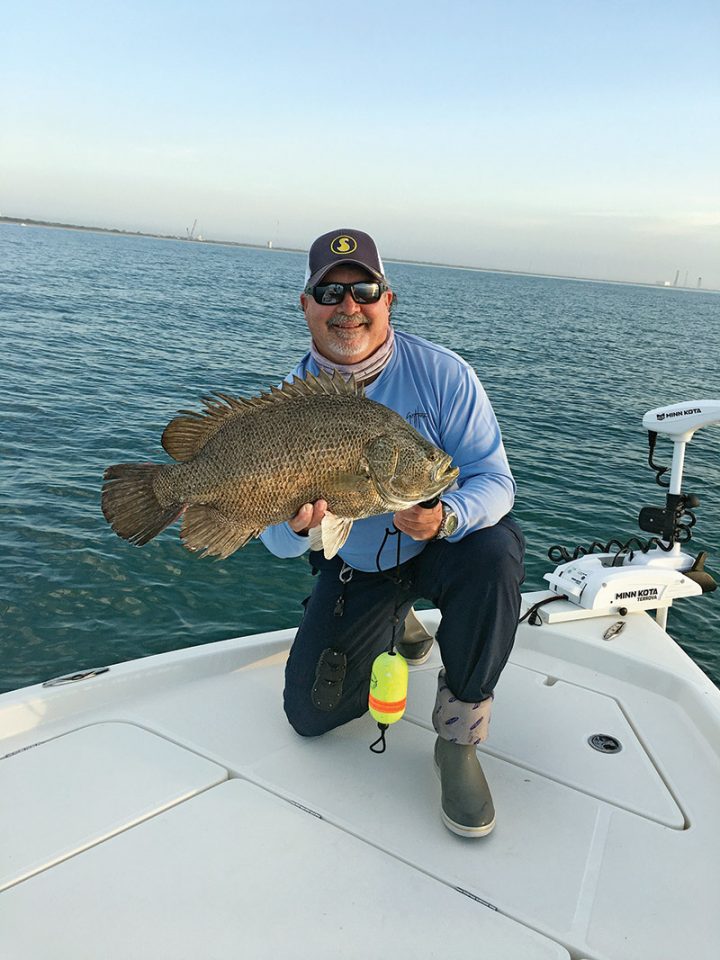 PORT CANAVERAL NEARSHORE: Anglers are looking forward to the rising water tempertures that March will bring. Cobia and tripletail will be two of the main species that you can focus on this month. These fish should be found near color changes, bait pods, and floating debris that usually collect around the 40- to 60-foot depths offshore of the Port and Cocoa Beach. Casting a large, brightly-colored "cobia" jig is one of the most popular ways to get these fish to strike. Live baits like pilchards, pogies and croakers will also get the cobia to strike. If the cobia are following manta rays, try a top water plug. I like the Rapala Long Cast Shallow or a Williamson Surface Pro myself. These are great options to cast to the cobia and usually do not get snagged on the ray. Tripletail are suckers for a fat shrimp free-lined near them. These fish will usually race over to eat one that is presented properly. Look for them around any type of floating debris.
Closer to the beach bull redfish, snook and tarpon will be our main focus. These fish are often found near the Canaveral jetties and along the outside edge of the surf break from Patrick Air Force Base to the False Cape. They are usually feeding on croakers, greenies or menhaden. You should start to find them once the water temps at the beach get above the 72-degree mark.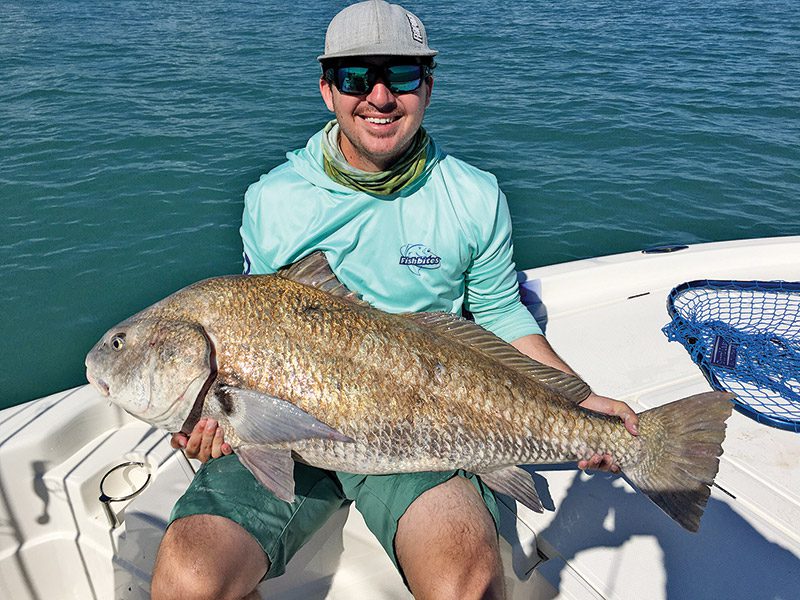 BANANA RIVER LAGOON: On our charters last month, we had a solid bite going on for black drum, speckled trout and baby tarpon. Live shrimp fished near docks, mangrove covered shorelines, and the edges of residential channels between the 520 causeway and Mathers Bridge are good places to start your search for these species.
At the time of this writing, our Banana River Lagoon had fairly decent water quality in many areas, but it still needs all of our help. Please eliminate your use of any residential lawn fertilizers if you live in Merritt Island, Cocoa Beach or Satellite Beach this year. This portion of the lagoon system cannot handle any more abuse by these lawn products. If you enjoy these local waters and care about the health and well-being of where we all live, please do not spend your hard-earned money buying fertilizer products or using lawn spraying services that continue to destroy them.
Capt. Jim Ross
Fineline Fishing Charters
www.FinelineFishingCharters.com
(321) 636-3728