Port Canaveral & Banana River – November 2023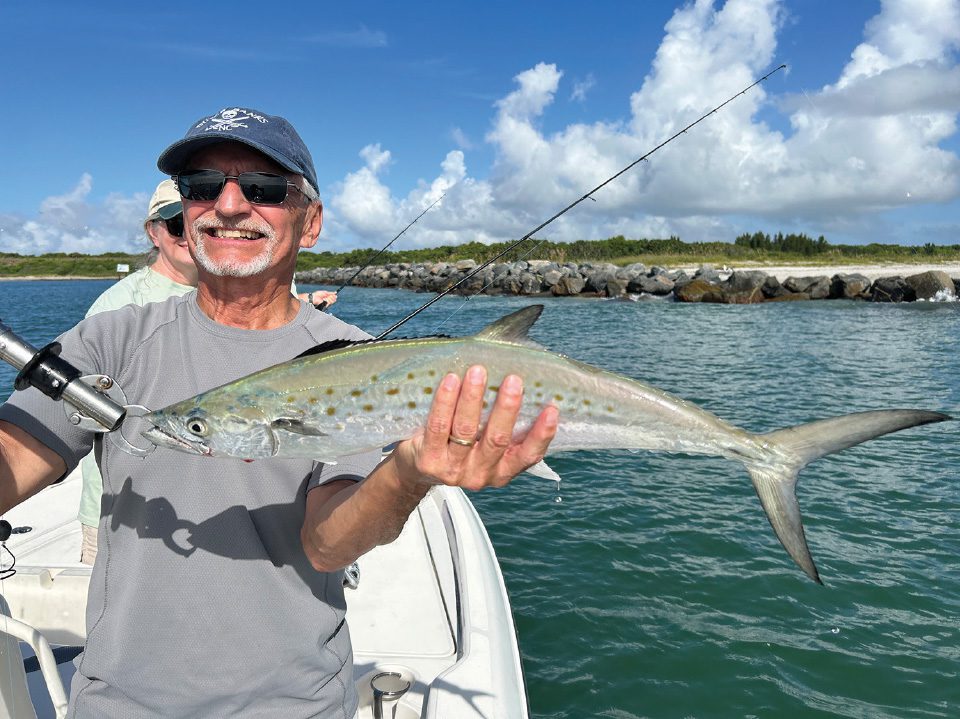 The fall mullet run that started back in September will start winding down this month. The cooler water temps and more frequent cold front passages will have pushed most of the mullet south by now. There are usually still plenty of other baitfish around though. Pilchards and glass minnows will catch the attention of predators near the docks, piers and jetties inside of the Port this month.
Spanish mackerel are one of the species that will become much more prevalent as the waters cool off and these smaller baitfish increase in numbers. Bluefish, snook and redfish should remain consistent options for anglers fishing here as well.
Flounder are the big news during much of November, but unfortunately the FWC has them closed to harvest at this time, so please make sure you don't keep them during this closure. Good news is the flounder open back up next month and anglers can keep five fish over 14 inches.
Tripletail should become more abundant as the ocean waters cool into the mid 70-degree range. These tasty fish are found around the ships' channel buoys and any type of floating debris in the nearshore waters. Live shrimp is your best bet when targeting these fish.
Overall, the days between cold fronts will be your best chance to get out and catch some fish. We look forward to being able to get you out there to have a fun time with us here at Fineline Fishing Charters.
Let's go catch your next memory!
Capt. Jim Ross
Fineline Fishing Charters
www.FinelineFishingCharters.com
(321) 636-3728