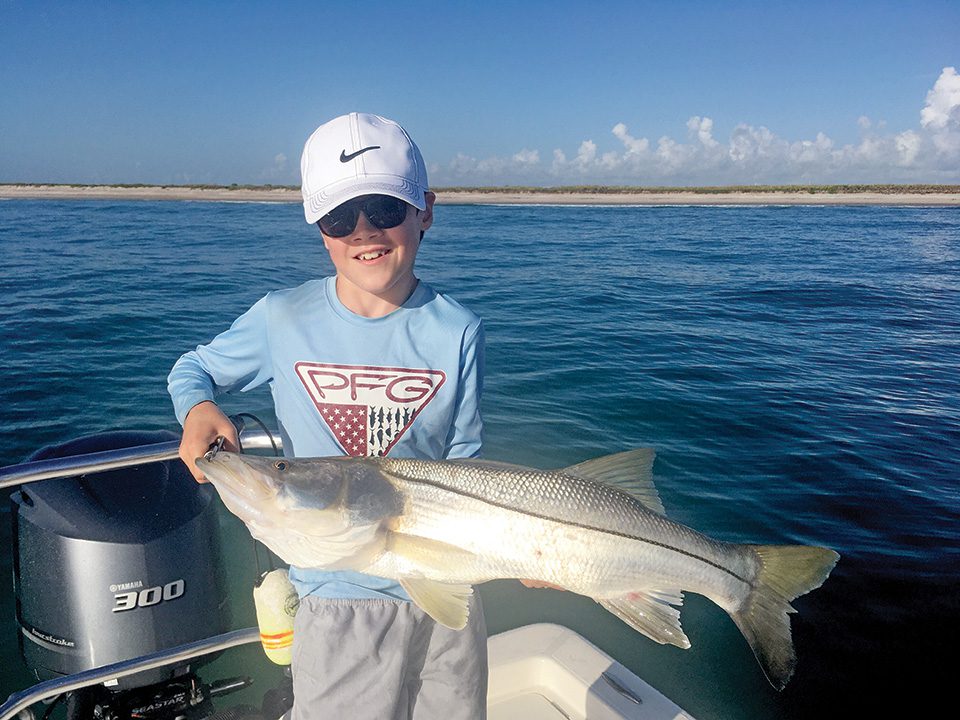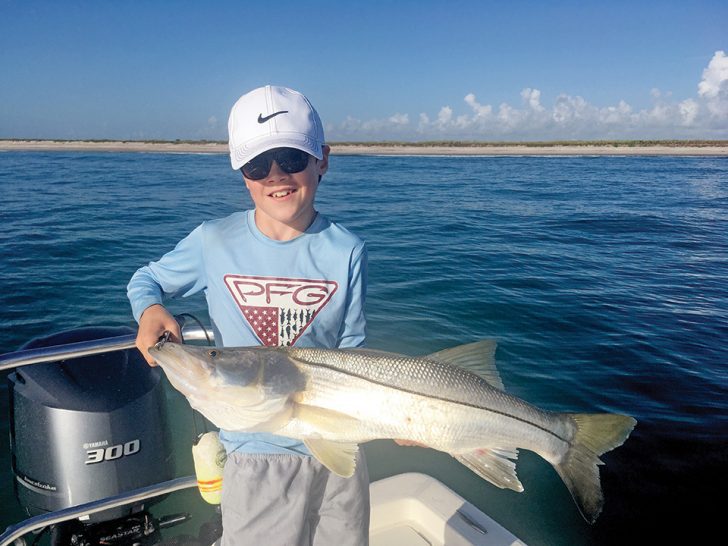 PORT CANAVERAL: Snook season will reopen this month, and the Port Canaveral area is a hot spot for anglers looking to hook one of these prized gamefish. The deep basins inside the Port often hold schools of snook. Anglers should try near piers and dock pilings within these basins with live mullet, pogies and croakers rigged on a sliding sinker or knocker rig. I typically use a 5/0 or 6/0 sized VMC 7385 circle hook in these larger baitfish. This same technique will work at both jetties at the east end of the Port, where the fish often congregate during the dawn and dusk periods to ambush schools of mullet that are migrating down the beach. Lipped diving plugs like the Rapala X-Rap series with a green or black colored back work well near the jetty rocks. I prefer the 12 and 14 size models when fishing for snook in these areas on an artificial lure. Redfish, flounder, mangrove snapper, ladyfish, shark, bluefish and jack crevalle are some other types of fish that can be found in and around Port Canaveral waters this month, so anglers will have a great variety of fish to choose from on most days.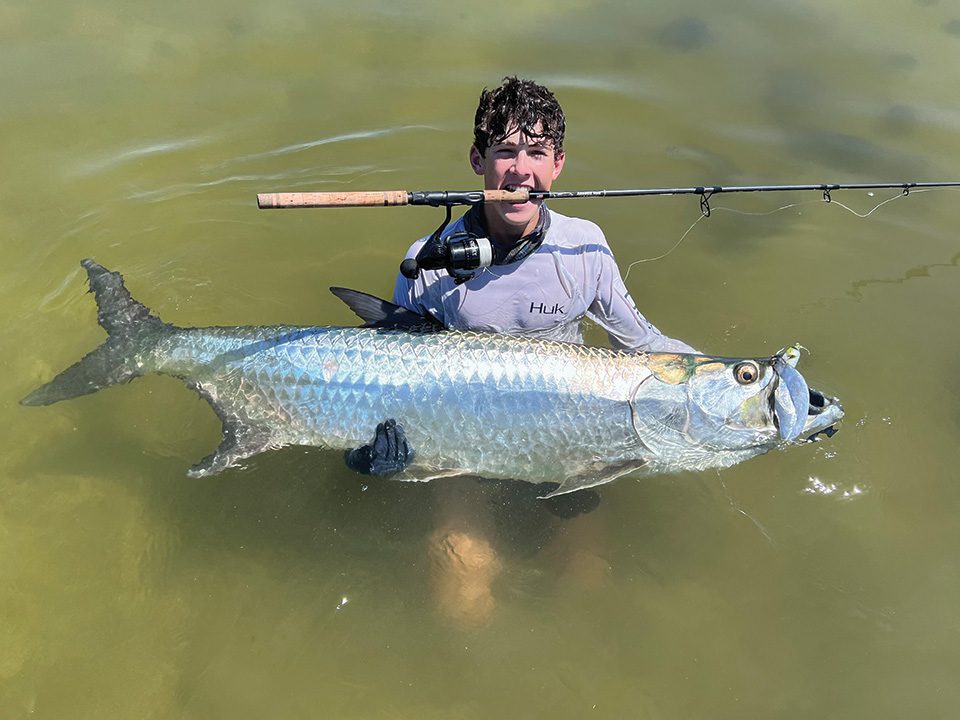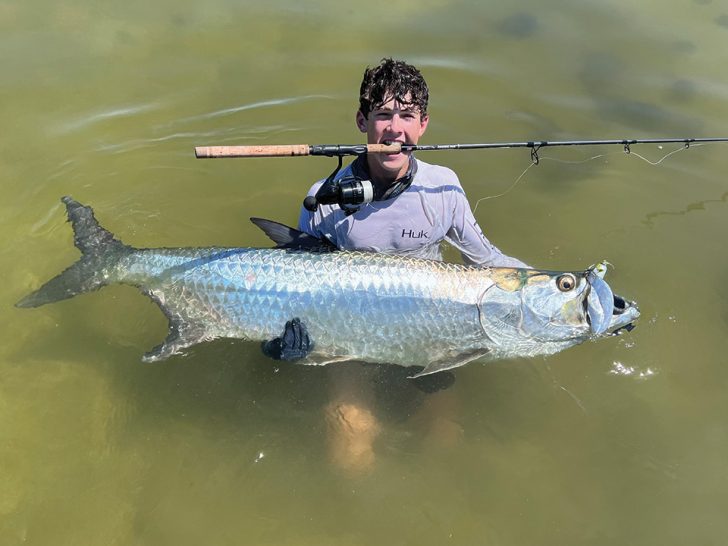 BANANA RIVER LAGOON: I was remembering back to August of 2014 and March of 2016 when the Banana River experienced two huge fish kills due to oxygen deprivation related to algae blooms in these waters. The culprit then was highly toxic stormwater runoff that drained directly into this area from houses located in Merritt Island, Cocoa Beach and Satellite Beach neighborhoods. The rainwater was poisoned by residential lawn fertilizers from these homes. This year, we are not seeing these types of effects on the Banana River waters for two reasons: 1) The residents in these communities are sick and tired of destroying this incredible ecosystem just to have a "pretty" lawn, and have decided to skip applying bags of fertilizer (a.k.a. lagoon poison) to their grass, and 2) Muck dredging project being conducted in the residential canals of these areas have removed over 197,000 pounds of "legacy" nitrogen that had been deposited in the muck from these types of fertilizers over the years. The result of these actions is that the Banana River Lagoon is becoming healthier than it has been in years. Hoorah to those of you who have helped in this process! Snook, trout, redfish and tarpon are responding to the water quality improvements and have shown up in the best numbers we've seen in years. Hopefully this area of the lagoon system will continue to recover from the toxic assault of years past, and anglers can continue to reap the benefits of their actions along this section of the Space Coast. Tarpon are just one of the species that anglers will see as they boat and wade these waters in September. Small flies, jigs and lures that imitate glass minnows will get the juvenile fish to strike. Fluorocarbon leader in 25- to 30-pound test will increase your hookup ratio. Larger tarpon will respond to live mullet, pogies, croakers and ladyfish as baits. Rig these large baitfish on a 60- to 80-pound test fluorocarbon leader and a 7/0 VMC circle hook. Snook, mangrove snapper and speckled trout action should remain really good during morning periods for anglers fishing near shoreline mangrove trees or mullet pods out on the flats. Saltwater Assassin 4-inch sea shad or the 4- to 5-inch soft plastic jerk shad in the Northern Minnow, clear/gold flake, and Houdini color patterns are great artificial lures to use on these fish. Live fingerling mullet or shrimp are the best natural baits to try.
It's important to note that redfish in this region will become CATCH AND RELEASE ONLY under the new FWC regulations for this section of Florida. These new rules were adopted by the FWC over the summer, and go into effect September 1, 2022. The coverage area includes all of the Banana River Lagoon.
Capt. Jim Ross
Fineline Fishing Charters
www.FinelineFishingCharters.com
(321) 636-3728