Capt. Jonathan Moss
Hello, this is Captain Jonathan Moss of Go Castaway Fishing Charters with this month's PRO TIP. In this edition, we are finishing up our 2 part series on using an artificial shrimp. Last month we discussed different scenarios and techniques and what approach or presentation should be used with an artificial shrimp, specifically a DOA Shrimp. This month, we will finish our artificial shrimp discussion by focusing on a few different ways to rig an DOA artificial shrimp based on the scenario the angler is fishing for the most success.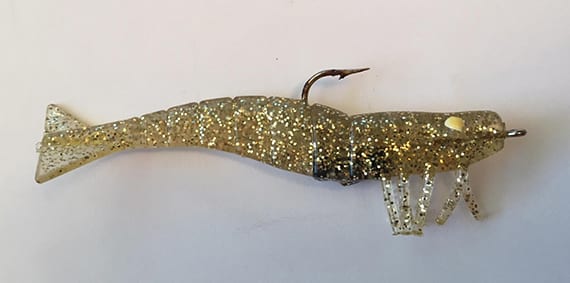 The standard: Straight out of the package, a DOA artificial shrimp is rigged with a J hook and ready for you to attach to your line. It comes standard with the J hook exposed out of the top side of the shrimp body and perfectly mimics a shrimp swimming trough the water column. This standard rigging set up is great for pitching under docks, mangroves and sandy bottom flats.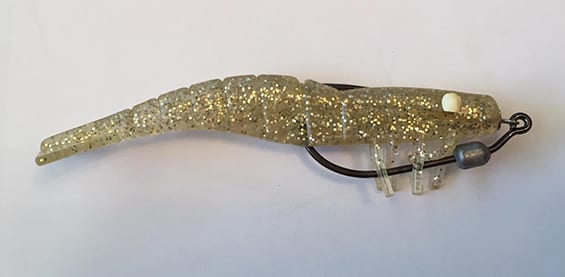 Texas Rigged: One of my favorite rigging techniques is the Texas Rig. The Texas Rig allows the angler to fish the DOA artificial shrimp weedless. This technique gives the angler the option to cast in water with grass or other structures and minimizes the amount debris that would otherwise be caught on the hook. Using a 1/16th oz weighted, 3/0 twist lock hook allows the angler to rig weedless and the added weight enables the angler to cast further. This is my go to rigging technique for fishing pot holes and broken bottom flats. This presentation with it's natural design and color, rigged weedless using a weighted hook, gives the angler a much better opportunity to cast from a further distance to spooky fish and entice the fish to bite.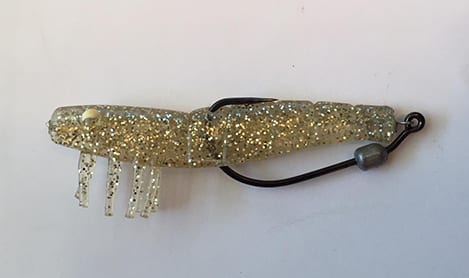 Backwards Texas Rigged: Another option to consider while Texas rigging a DOA artificial shrimp, is rigging it backwards. To do so, remove the fan tail off the DOA shrimp. Use the cork screw of the twist lock hook to secure the hook into the tail side of the shrimp. Shrimp naturally swim backwards when trying to escape a predator, so rigging an DOA artificial shrimp to move backwards is an approach that shouldn't be overlooked.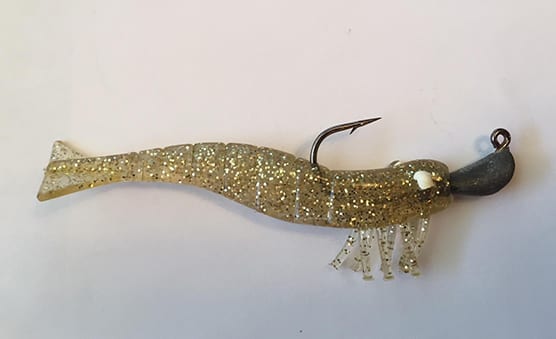 Using a Jighead: Rigging an artificial shrimp with a jighead allow anglers to fish in deeper water scenarios and aids in long distance casting. The weight of the jighead will drop the DOA artificial shrimp faster and deeper for large drop offs and bridge pilings. This rigging technique can also be effective in areas with a strong current.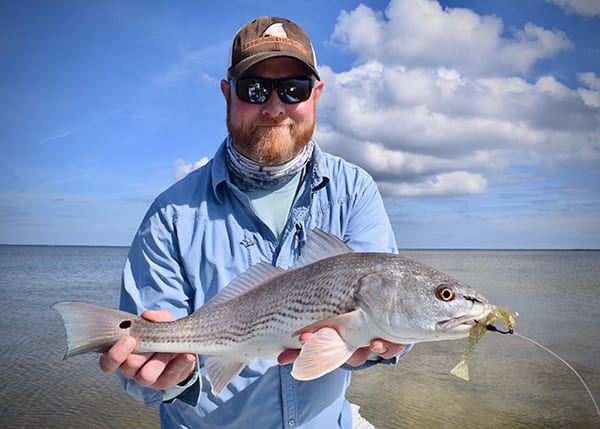 DOA artificial shrimp are an effective, fish catching tool that every angler should have in their tackle box. I hope you will consider these rigging techniques as you prepare for your next fishing trip! Until next month's article, tight lines and bent rods!
Capt. Jonathan Moss
Go Castaway Fishing Charters
www.gocastaway.com
407-760-8593