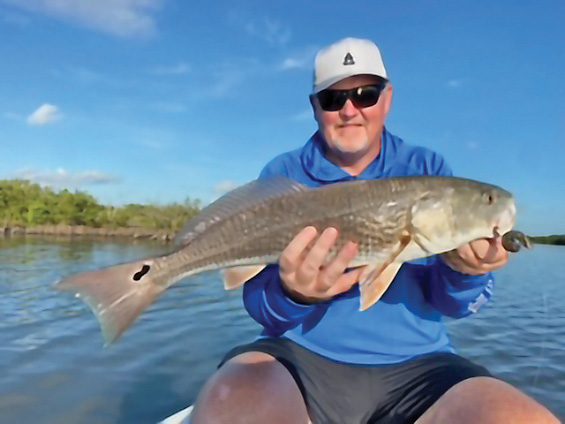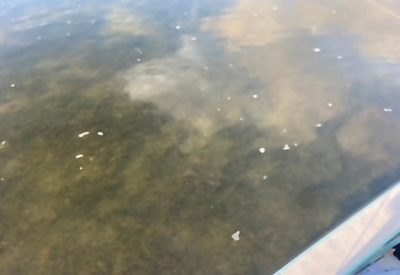 The time has finally come! Hello and welcome to this month's edition of Pro Tips. My name is Capt. Jonathan Moss and I am so glad that you are here! Yes, the time has finally come. Redfish are now completely catch and release in the Indian River Lagoon region. This new rule passed by FWC stretches from New Smyrna Beach south to Stuart, Fla., and covers specifically in Brevard County, the Mosquito Lagoon, Indian River, Sykes Creek and the Banana River. I'm positive that some who are reading this are angry about the rule change. Others, like me, are thrilled and are pushing for more catch and release changes made to include snook, trout and black drum.
Stay with me please and hear me out. This rule change is not about not letting people eat fish. I want everyone who legally fishes to be able to enjoy a meal with their friends and family. I love eating fish. In fact a good fish sandwich, in my opinion, is hard to beat. But if steps are not taken now, there will be no fish for anyone to enjoy, both in fishing and consumption.
And, I completely understand that making redfish catch and release will not fix the greater issue at hand: water quality. Unfortunately, our local waters are dirty. Often, chemicals and sewage are dumped in the river. Additionally, fertilizer runoff, grass clippings and other pollution are entering our lagoons. This does a few things. First, all of these foreign substances are feeding a brown algae. This particular algae grows and spreads quickly, causing our waterways to turn brown. The stained, cloudy water then does a few things. It inhibits the sunlight from reaching the bottom which stops photosynthesis from occurring. Photosynthesis is how our sea grass gets fed. Have you noticed a decline in sea grass? Have you seen reports of manatees dying due to starvation? This is the cause! Secondly, summertime heat warms our waters to temperatures that reach the middle to upper 80s. This brown algae thrives in warm water. Warm water also has less oxygen than cold water. The algae literally sucks the oxygen out of the already low-oxygenated water and this is what causes our summertime fish kills.
There is so much more I could say or add to this article, but of course I am limited on space. So let me end with some positives. This summer our lagoon waters have been the clearest I have seen in years! That's huge. Grass is growing and I am so thankful to see it grow again.
We must all come together on this issue of water quality. This is not so my clients can catch fish. I am fighting for our lagoons—not for me, but instead, for my children. Now is not the time to kill fish or even fertilize our yards. Instead, we must push for clean water. We must hold those dumping pollution in to our estuary accountable. We must all be one voice for the future generations of anglers.
Tight lines,
Capt. Jonathan Moss
Go Castaway Fishing Charters
www.gocastaway.com
(407) 760-8593