Capt. Doug Kaska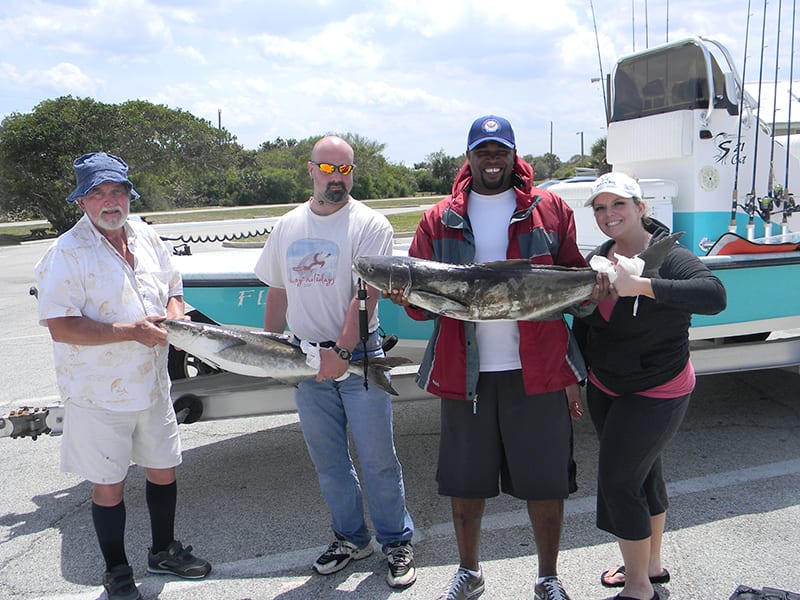 Well we all survived January with the cold and WINDY weather. Hope the winds will calm done and we can get back to fishing offshore. Some fisherman were able to get out a few times in January, when they did they got good number of kings and triple tail.
Kingfish, Cobia, Sailfish, and Wahoo that's what we need to talk about. This is the time of year for these fish to be moving around a lot looking for the bait fish in the water. It's time to get your gear ready and target these fish; they will be in depths anywhere from 50-150ft of water. Make sure your reels have plenty of line on them if not replace it because you never can tell when that 60lb Wahoo is going to take the bait.
February is here and so is the cold weather. The fish are going to be moving out to deeper waters so you are going to travel further to find that game fish, continue to look for weed lines and other floating debris that the storms have brought in closer to shore.
The bottom fishing bite has been fantastic and I look for that to continue through February.
If you are looking to get some Amberjacks you are going to have to run out to the 180ft mark. Make sure to take plenty of bait because the sharks will take most of it along with the Amberjack.
In closing I want to remind you all that Valentine's Day is this month. Get her something nice and she will let you go fishing again.
Capt. Doug Kaska runs a 21' Shoalwater cat style hull that will handle up to 4 people with ease and comfort with a smooth dry ride. If you are looking to fish the flats or go offshore this boat will do it. He runs the Evinrude 150 E-Tec which is quiet and very fuel efficient.
Capt. Doug Kaska
Fishing Charters
www.sebastianfishingcharters.com
321-368-9444