Capt. Doug Kaska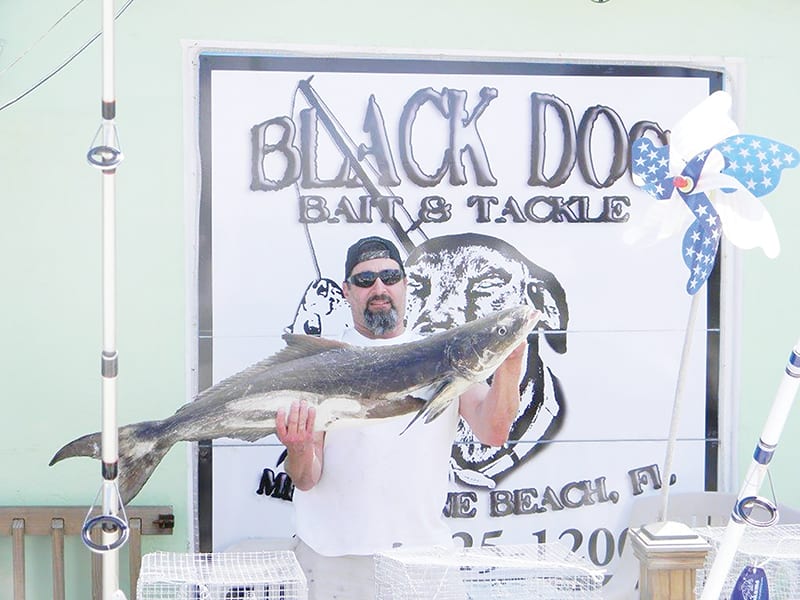 As I am writing this the winds are blowing hard and the seas are rough. But what else is new.
As I look forward to April I continue to see the Cobia bite to be strong as many have already been caught. I cannot stress to you to make sure that all the fish are legal size, if it is close when you measure it please put it back as it will shrink in the box, (remember the cold water/ice factor). The FWC has been out in force and will continue to do so as the better weather continues.
Look for the Cobia to be on the Rays and free swimming. They should be anywhere from the beach to about the 80 foot marking this time of year.
As the waters start warming back up again look for the Tripletail to be on the surface along the weed lines and free swimming, so remember to have that pitch rod ready with a nice shrimp or piece of clam.
The bottom fishing bite has been fantastic and I look for that to continue through April. The Mangro Snapper and Mutton Snapper are being caught along with the endangered RED SNAPPER HAHA.
The Mahi Mahi bite has been slow so for this year, not seeing the numbers as before. I have heard and seen Mahi Mahi being caught in 120-240ft. of water; remember the waters have been going through so many changes. I have been slow trolling to get them to bite.
Capt. Doug Kaska runs a 21' Shoalwater cat style hull that will handle up to 4 people with ease and comfort with a smooth dry ride. If you are looking to fish the flats or go offshore this boat will do it. He runs the Evinrude 150 E-Tec which is quiet and very fuel efficient.
Capt. Doug Kaska
Fishing Charters
www.sebastianfishingcharters.com
321-368-9444