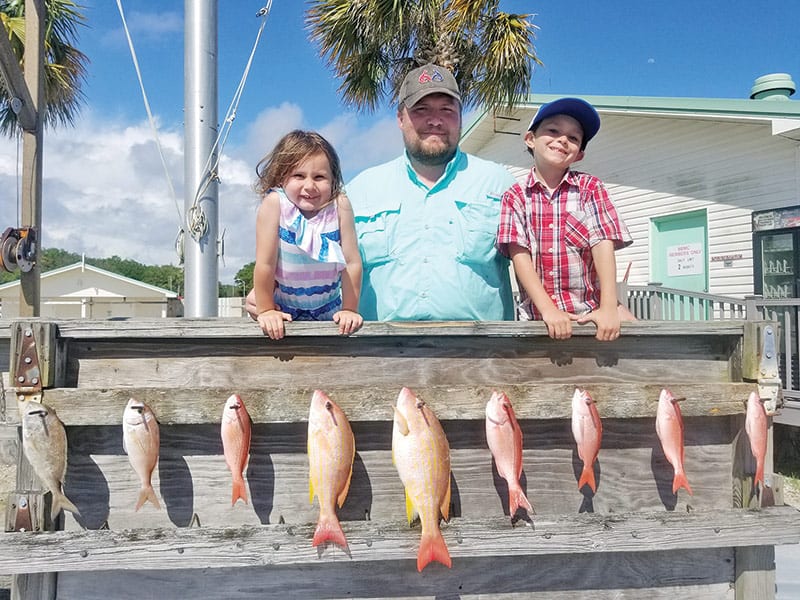 The water is great with temps in the low to mid 80s on the surface and mid to upper 70s on the bottom. The fishing is great if you can find the "out of the way" places. I've found most of my spots by watching the bottom sounder for bumps as I run to known spots. Mark those areas and go back to dive it later or change plans and do a dive there to see what's down there. More times than not it turns out to be a great spot and I limit out on everything that day and even sometimes on the first dive.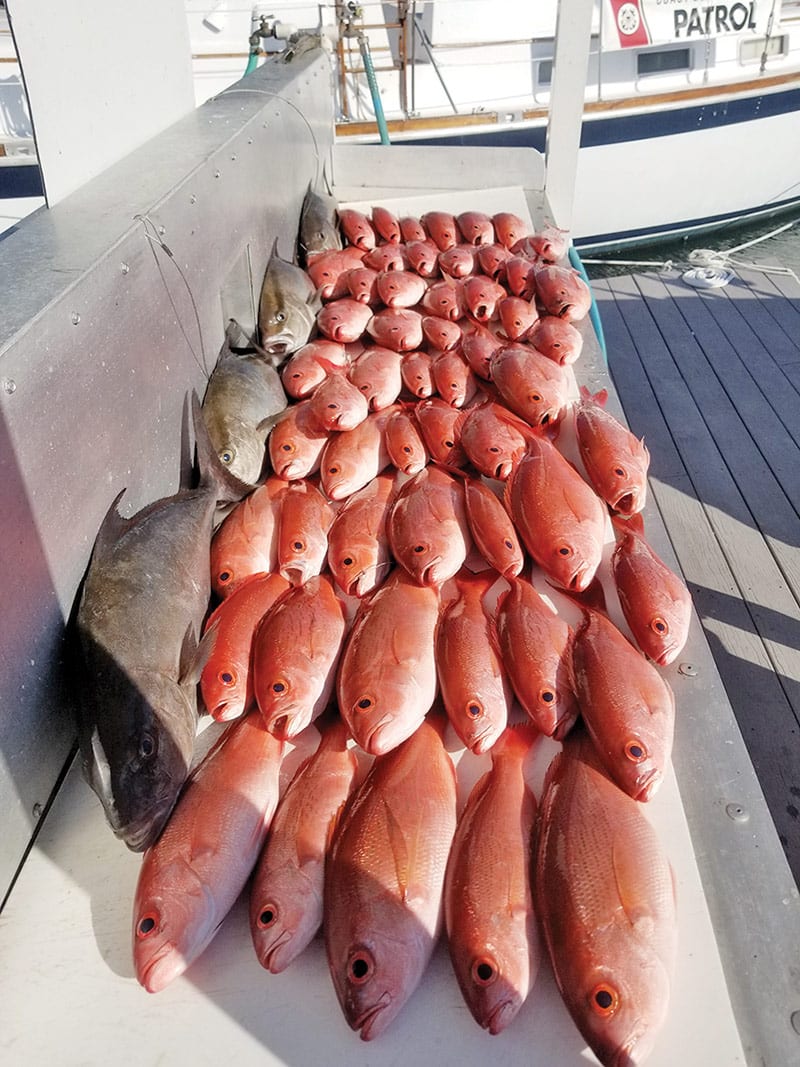 One thing you must learn when spearfishing is to identify fish by type and size limits underwater. It's easy to identify them above the water but not so much underwater because you can't see most colors at depth, and water magnifies the size of the fish, so be careful not to kill something you can't keep.
This month's safety tip is to have multiple safety devices on you while diving such as a safety sausage, reflective mirror, flashlight, whistle, and above all preplanned communication though hand/noise signals with the person staying on the boat while you're diving.
Get out there on your boat and if you don't have one, find someone who does and get out there with them. It's always a great time either way, just get out there. There are so many great charters in the Panama City area it's hard to go wrong. Diving and fishing is great family fun!
As always, PLAN YOUR DIVE AND DIVE YOUR PLAN!
Thanks for reading.
CAPT. JAMES TEW
Kitchen Pass Dive & Fishing Charters
850-896-6476