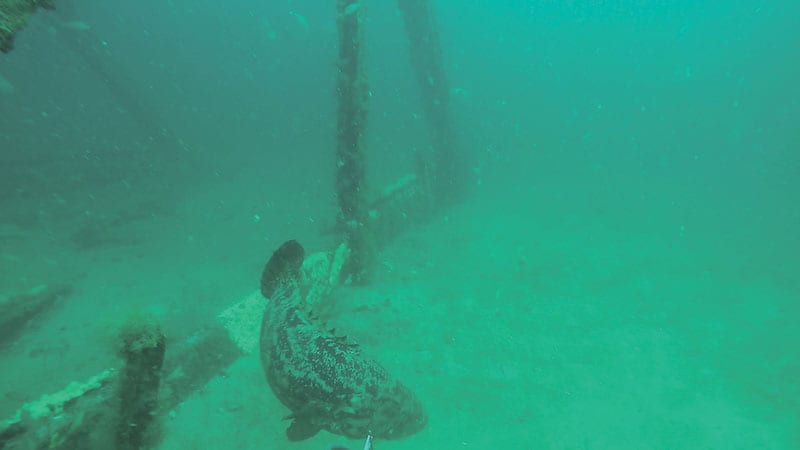 I must be honest, I haven't been out much since hurricane Michael came though last October.
I've had friends report to me that some of the wrecks have moved around and they have taken some damage. With that being said, the old sites are going to be like new sites. Be patient with finding the sites and be very careful around the wrecks because they may not be stable.
The visibility should still be good (30'-50') depending on the weather and winds. With the temps coming up into the 60s the fish should be on the move. Flounder will be easier to find because they're moving from wreck to wreck, making their way back to the bays. Sheepheads are going to be everywhere so happy hunting. Also, lobster should be on the move in the hardbottom areas as well. Mangrove and white snappers should be plentiful on all the wrecks and hardbottom.
Remember to start high on the up current side of the wrecks. Most fish will point their head into the current because it streamlines them making it much easier to hold position and the food comes to them. Also be ready for them to turn and use the current for a quick get away usually under the wreck, so stay high and very quiet.
Be patient after you make the first kill-the other fish will return very soon after you clear the area and you maybe able to get one or two more.
As always, Plan your Dive and Dive your Plan.
Thanks for reading.
CAPT. JAMES TEW
Kitchen Pass Dive & Fishing Charters
850-896-6476