John Detmer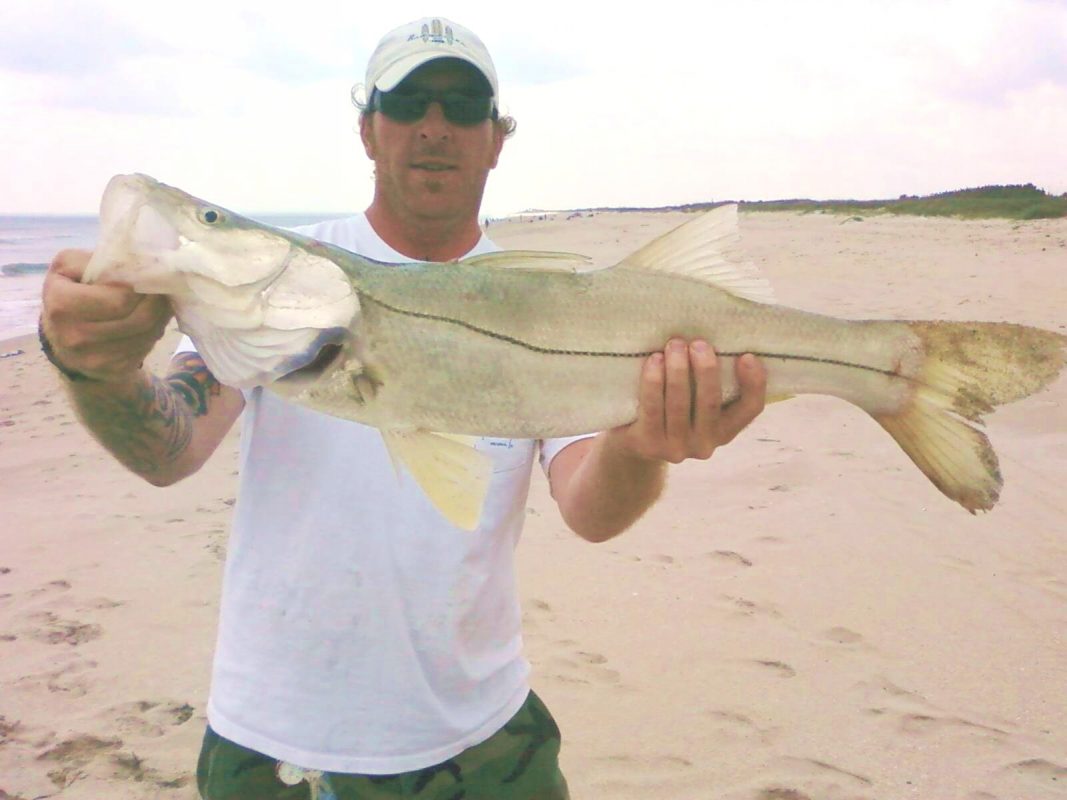 The surf fishing just gets better and better from here on out on the Brevard County Beaches. September kicks off this exciting time of the year for surf fishing for several reasons. First on 1 September the snook season officially reopens and this hard fighting game fish is a real blast to catch in the surf. Secondly, during the month the prevailing winds begin to shift from the summer westerly flow to a northeasterly fall/winter direction. Finally, the wind shift accompanied by cooler water temperatures on the upper northeast coast triggers a massive mullet migration known locally as the Annual Fall Bait Run. The bait run eventually arrives in our area (September/October) with mullet flooding the inlets and all along the beaches. This is when surf anglers can catch snook, reds, sharks and other predators right at their feet. Live bait is a good way to catch snook in the surf and anglers can either cast net mullet or catch pinfish right from shore. Some suggestions for rigging various baits follow:
Live bait: I use a 8 or 9 foot medium heavy action spinning rod with a reel spooled with 20 pound test running line to a swivel, followed by 10 – 12 inches of 30/40 pound test leader material to a 3/0 to 5/0 circle hook. You can free line the live bait or place a sliding sinker/split shot just above the swivel to pin the bait fish to the bottom as surf conditions dictate.
Popping, Sinking or Top Water lures; take the running line to a swivel, add 12-18 inches of leader material (30-40 lb test) and tie on your lure using a loop knot. The loop knot allows the bait to move freely and imparts more action to the lure during retrieval.
John Detmer
Owner/Operator of J&H Surf Fishing the Space Coast
321-777-5554 or email
jandhsurffishing1@att.net
www.jandhsurffishing.com