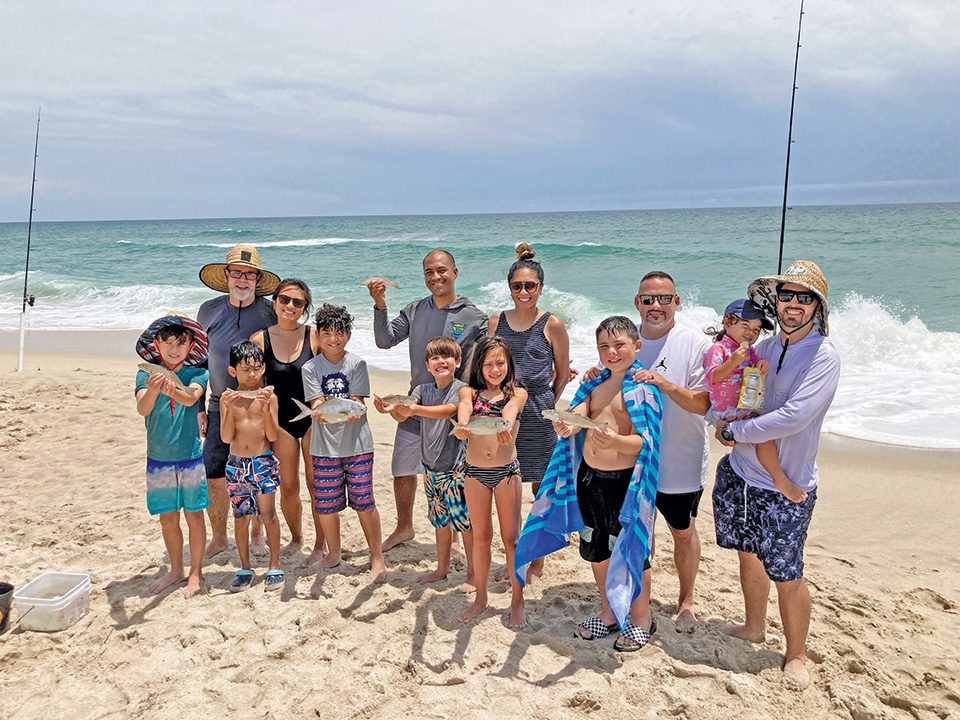 Blast off with September surf fishing along the Space Coast. This time of year traditionally marks the beginning of the fall mullet run. Millions of baitfish will be migrating down the shore lines and evading all the opportunistic predators along the way. Big snook and tarpon along with jack crevalle, bluefish, ladyfish and sharks will be a few of the species electrified by this phenomenon.
Surf fishing tactics may vary from angler to angler depending on their experience and species-targeting techniques. Live bait rigged with or without a weight is always a good choice when presenting to these nearshore water predators. Also using a fish finder rig or split shot can be effective in presenting your baits down in the strike zone if there's high surf. Alternatively, casting a diving plug, swim bait or bucktail along the first and second trough will ensure a high probability for success.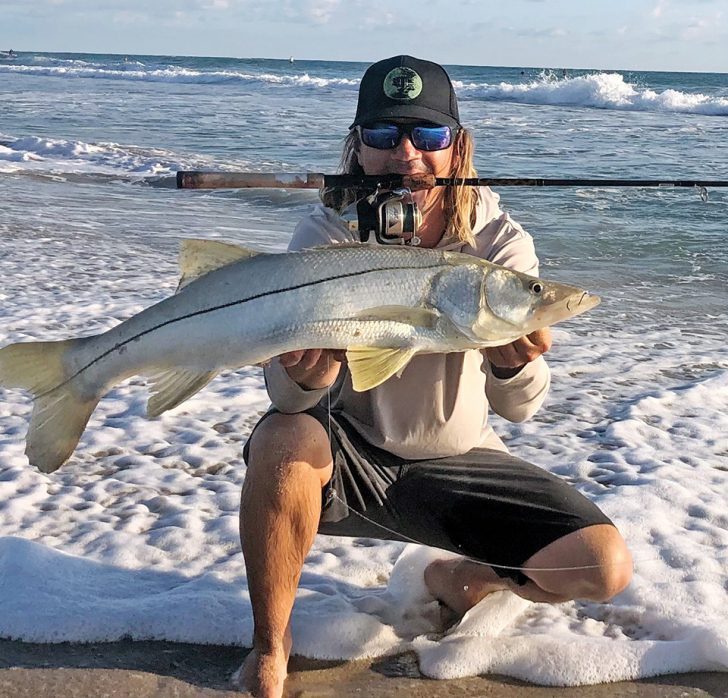 Currently our surf fishing charters are catching whiting, pompano, catfish, blacktip sharks and jack crevalle with the occasional snook in the mix. The red slime that's plagued our central east coast region stretches from Fort Pierce to Cape Canaveral. This has definitely been the biggest factor impacting success of surf fishing anglers along the Space Coast. While many are deterred to battle with the slime, there are fish available to catch for those determined few. Whiting and pompano continue to show in spurts from Patrick Air Force Base to Sebastian Inlet. Many of the pompano are undersized, with a few keepers in the mix. The whiting are also relatively small compared to the bulls we get in the winter and spring. But with that being said, if you can put a catch together with a handful of whiting, croakers and one keeper pompano that's a good day under the current conditions. Fishbites, sandfleas and peeled shrimp have performed the best for the whiting, croakers and pompano. Pompano rigs with white and chartreuse floats have seemed to outperform the rest. Currently, the first and second trough have produced more exciting catches then beyond the sandbar. I look for this trend to continue with the slime that's taken over, accompanied by the fact that the bait fish are going to start pushing down the shoreline running in those inside waters.
All in all it's an exciting time of year to hit the beach for surf fishing. If we could see relief from the slime, it would make it that much better.
Capt. Lukas Brickweg
Cocoa Beach Surf Fishing Charters
cocoabeachsurffishingcharters@gmail.com
www.cocoabeachsurffishingcharters.com
(321) 205-4672