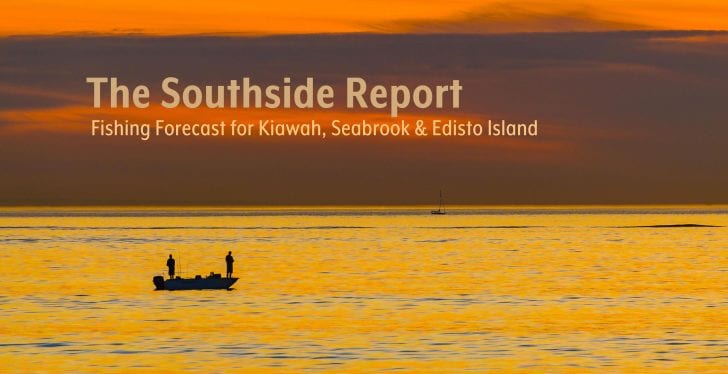 Daylight will be getting shorter and with the arrival of Fall hopefully cooler temperatures, and a hot bite.
The trout are starting to bunch up in larger groups and are still near creek mouths and shell points and near marsh grass edges.
After our second mild winter we are starting to see some larger female trout, and we are finding best results with live bait under popping corks .
This year there seems to be a banner crop of juvenile redfish
This year there seems to be a banner crop of juvenile redfish, because 10-14" redfish seem to be everywhere, and the larger fish are still holding around structure and best bite has been around low tide.
The inshore bite has been really good with lots of variety ( reds, trout, jacks, ladyfish , black drum, flounder , bluefish and sharks, and should only get better with cooler temps and shorter days.
Over the next month we should see the breeder bull reds start to stage around inlets and in the surf, also the mullet run should start up.
With the mullet run you we see large numbers of : sharks , tarpon and redfish along the front beach. At the reef the spanish mackerel have been thick, and the spadefish have been back on the surface after staying low in the water column for a little while.
The crowds should start to thin on the water with the start of deer hunting season, college football and kids back in school, but take advantage because the fishing is only getting better.
Give us a call at 843-693-2460 or look us up on the web at www.affinitycharters.com where myself or one of our captains can help get you out for an enjoyable day on the water.
Tight lines and remember take a kid fishing.
Captain John Ward / Affinity Charters
You may also enjoy reading Which Bait Do I Need?