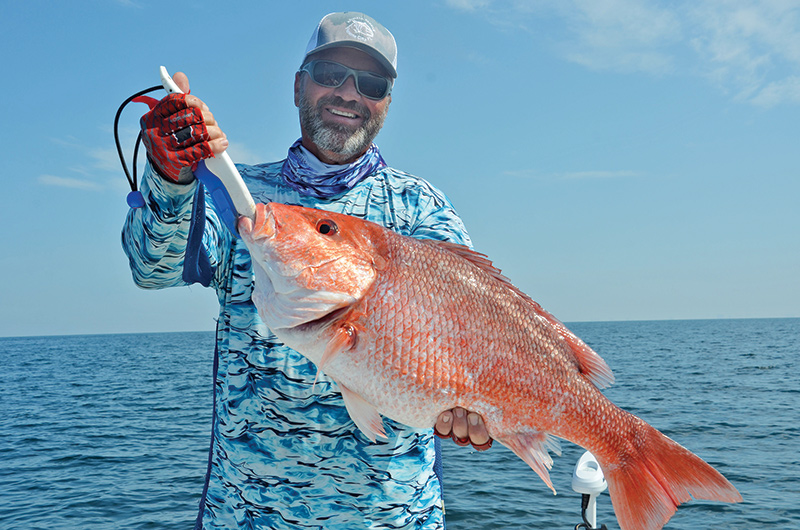 Recent harvest regulations on triggerfish have had a huge impact on the population in our area waters. Whether you feel like that impact is positive or negative, it doesn't change the fact that our reefs are covered with them. This population explosion has, for many, created a bit of a problem; you can hardly get any bait, live or dead, to the bottom, where snapper and grouper bite, without being robbed by droves of hungry triggerfish on the way down.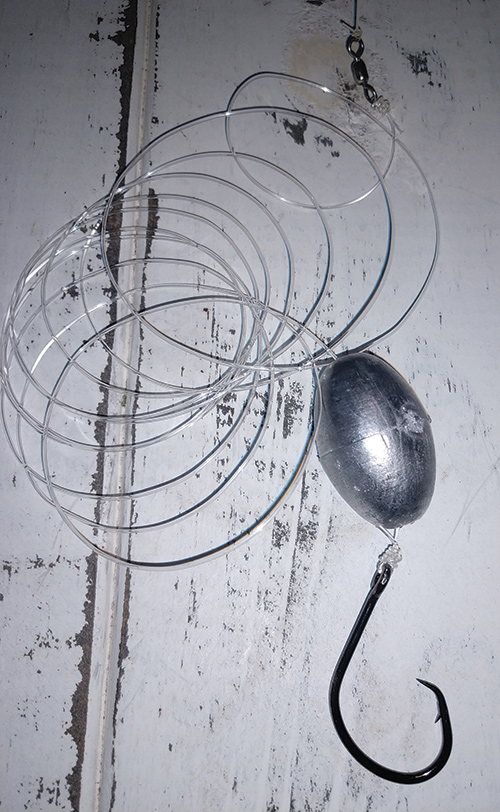 The best trick I've found to get my bait past the suspended triggers and presented to more desirable fish, is speed. This is a simple concept that basically amounts to heavier weights, but I'd like to share a few tips that may help you.
There are many times where a finesse approach is needed; especially when fishing heavily pressured nearshore spots. In the past I've used light weights (2- to 5- ounces) and light leaders (30 lb. test or so) while reef fishing nearshore, but anymore these rigs just result in a hook picked clean by triggers before it even gets anywhere near the bottom.
My answer has been to increase weight and leader sizes. Grouper are typically not line or tackle shy and if you can get a big live bait to the bottom, they'll often eat it regardless of leader or weight size. Big snapper have been falling for this approach regularly as well. Tie a heavy duty swivel to your main line, attach your leader of 100 lb. test mono, or bigger, to the other end of swivel, then slide a 10 ounce or bigger egg sinker onto the line and tie your circle hook to the end of the leader that should measure about 6 feet or more…that's it!
If you nose hook your live bait it will fall faster and again, this is the goal. Drop this rig as fast as your reel will allow. Once at the bottom allow some slack in you line so the bait can swim away from the weight a short distance. Once hooked up, that fish has a good chance at getting into the reef or other structures so try to get the fish moving up as quickly as possible with rapid rod lifts and fast reeling. The reason I suggest the heavy leader line is because even if the fish does get into a snag, the heavy line can sometimes survive the abrasion and with persistence, you can even dislodge them and reel them to the boat. The snapper you see in this illustration was literally hung inside the reef for 10 minutes or more, before I got her turned and coming to the boat. The 100 lb. test mono leader barely survived, but I can assure you a 50 lb. or less would not have made it. I've had success in using leaders as big as 300 lb. test, and that size line stands up very well to the abrasive structures that grouper and snapper like to run into.
Sometimes the simplest approach is the best, and this is a very simple approach: speed, heavy weight and heavy line will get you more fish in the boat and less bait donated to triggerfish.
~ Capt. Randy "C-note" Cnota