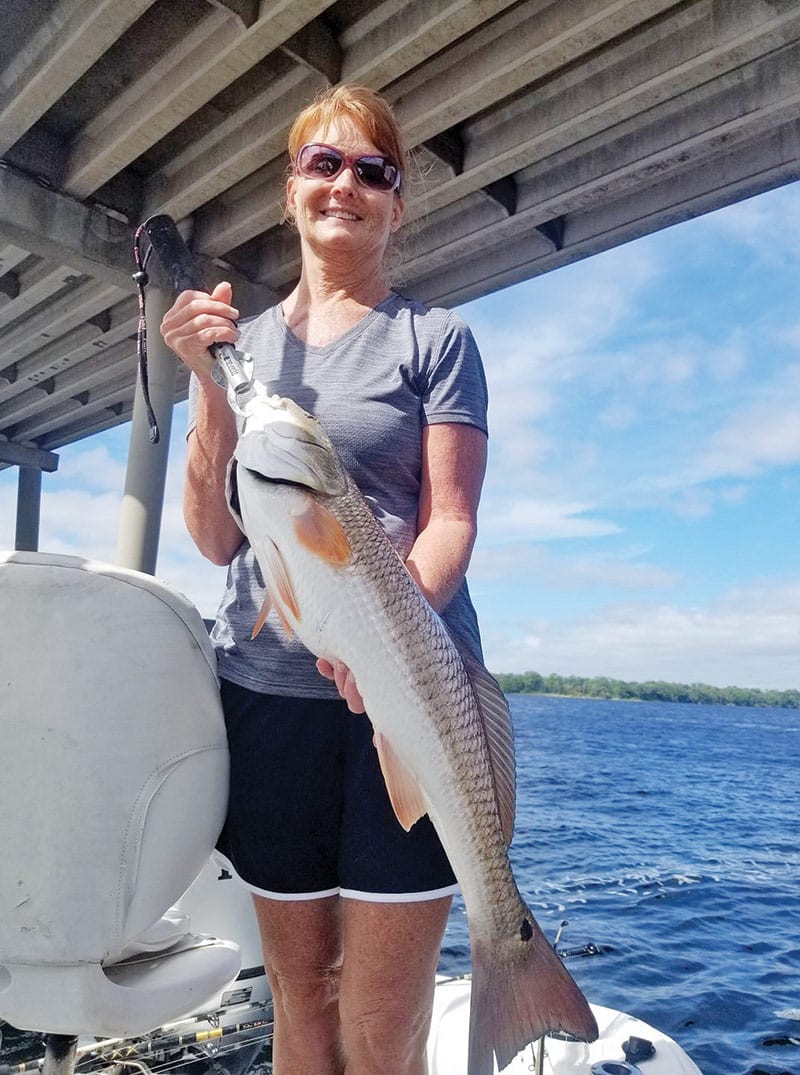 Hello anglers!
December is here and it's time to shift gears. Weather will have a significant impact on our fishing options this month. Watch those cold fronts and try to time your fishing trips at the most stable times. We will see heavy winds at times, water temperature fluctuations, and fish pattern changes all month.
INSHORE:
Trout will be tricky this month. The deeper canals, bayous, and creeks will be holding fish. I would fish them slow and low with live baits and shrimp imitations. Redfish will be on the move. If you want slot sized reds, fish docks, and shallows in or near bayous. Lots of bull reds will be caught in the pass and around deeper bridges this month. Mangrove snapper will also be hanging around structure. If you want flounder, you just might need to follow them out of the pass this month at some point, but they can be found in the bay near structure or drop offs.
OFFSHORE:
Most of the surface pelagics will be on the move southward if it is a cold December, so bottom fishing will be the focus for most. Look for flounder on those near shore reefs. I like to drop bull minnows on light gear on the outsides of the structures. I would keep a couple of heavy rods rigged for grouper as well. Tuna often move up close this time of year so keep an eye on the surface. My trick outside the pass this time of year is to have something rigged for everything. Water temps and cold fronts can change everything.
SURF:
Fish shrimp and crabs on bottom for big redfish. Shrimp will also produce some pompano and whiting. If you want something to remember, rig strong with wire leader, and cast out some large cuts of bonito. Big sharks like our beaches in the winter.
Thanks for reading, Fish On!
CAPT. JASON SHINGLER
Adrenaline On H20
Panama City, FL
(850) 348-2282