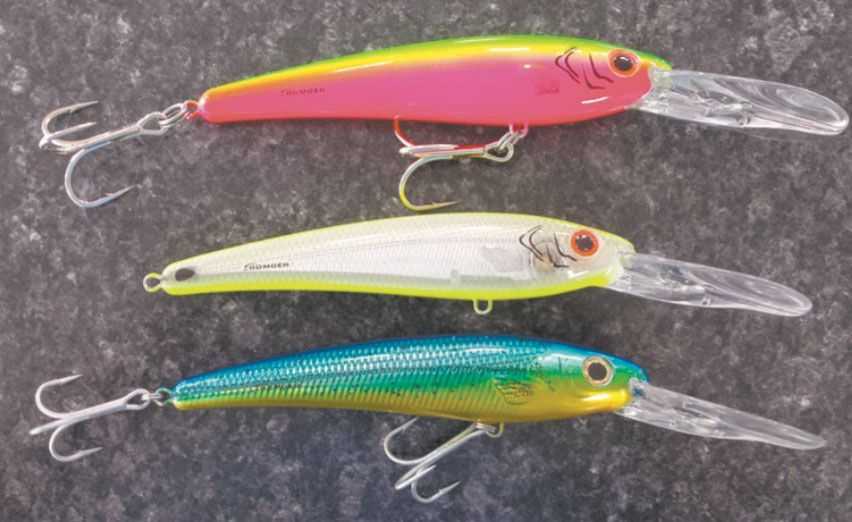 Bomber plugs
Each year sees hundreds if not thousands of new, entertaining and effective fishing products enter the market. Even for those of us who love to play and experiment with gadgets and gear, there are so many choices that it can be hard to stay on top of them all.
With that thought in mind, Word on The Bite will be a new column appearing in the pages of Coastal Angler with a focus on cutting through the sales talk that accompanies product launches and zeroes in on specific techniques and methods that make it so productive. We'll be covering the new gear, of course, but also some time-honored pieces that should be included amongst your fishing arsenal. We'll target most entries towards specific bites, talking with local shop owners and industry leaders who actually put this equipment to use – successfully.
TUNA ON PLUGS
To start things off, we contacted Bryce Poyer at White Water Outfitters (www.whitewateroutfitters.net) in Hampton Bays. He had mentioned in a recent meeting that tuna anglers over the past couple of years have been running plugs with a lot of success but it requires a little bit of know-how to get things up and running smoothly.
"Not many big game anglers ran lipped-plugs, except for Yo-Zuri Bonitas, in our waters until recently," explained Poyer. "Last year, though, these lures jumped to our number one offshore category."
According to Poyer, the Rapala XR Mag-30, Bomber CD30 and Yo-Zuri Hydro Mag 7-inch) have dominated the scene. All three are through- wired to take the strain of offshore fishing but each needs some hardware swapped out to be considered canyon ready.
"You need to get rid of all the stock hardware and upgrade to more sufficient terminal hooks and split rings," explains Poyer. "We like the Owner Hyper Wire Split rings in size 10 and 11, and Owner St-66 or St-76 treble hooks in 3/0 for Rapala, 4/0 Yo-Zuri, and 5/0 for Bomber. Owner makes the lightest, high-quality gear that can be used for this heavy hitting."
Note that you can't simply swap out the split rings and hooks and expect these lures to ride smoothly. They'll be towed at 5 to 8 knots so the hook has to be perfectly balanced which requires a little extra thought in the process.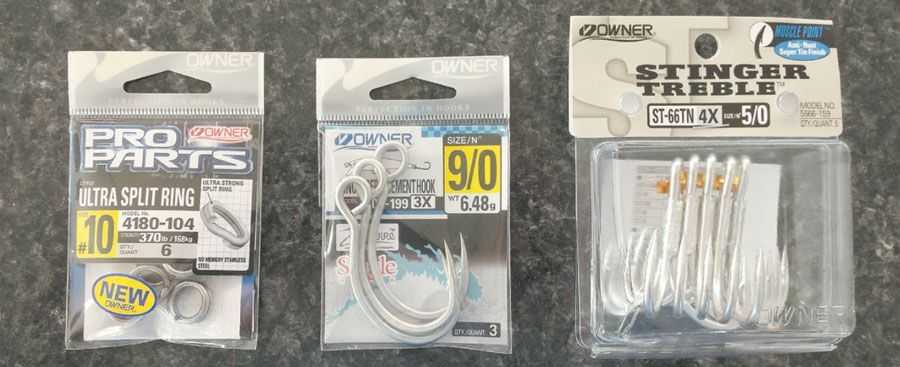 "Look carefully," advises Poyer, "and you'll notice that on each new hook two of the tines are formed from a single piece of wire. The third tine is welded on. That third tine has to be facing straight up or straight down when you put it on or the plug will not run right."
The other option is to use a single hook instead of the trebles. Owner makes a single replacement hook (#4102) where the eye sits at 90-degrees to a standard hook so that, when placed on a split-ring at the base of the plug, it rides straight up or straight down.
As for trolling technique, you'll want to run these lures up close to the boat on a short or long flat line. Depending on the model, trolling speed, and how far back you place them, these plugs will run from 8- to 25-feet deep.
You'll" also want to use light leasers relative to the normal big game approach, notes Poyer. Figure 130- to 230-pound test is light enough to not knock the lure out of rhythm. That's pretty light but the plug will offer some chafing protection.
White Water Outfitters has all three of these plugs in stock and they range in price from about $15 to $25. Expect it to cost another $10 to $15 to replace the hardware. The shop carries modified plugs available if you aren't the do-it-yourself type.
"In addition to running the lures armed with hooks," adds Poyer, "some anglers also use them in place of planer boards to bring other lures or baits below the surface. The wobble of the plug instills extra action into ballyhoo especially – just be sure to attach the bait leader to the belly eye of the lure as attaching it to the tail makes the lip want to pull up.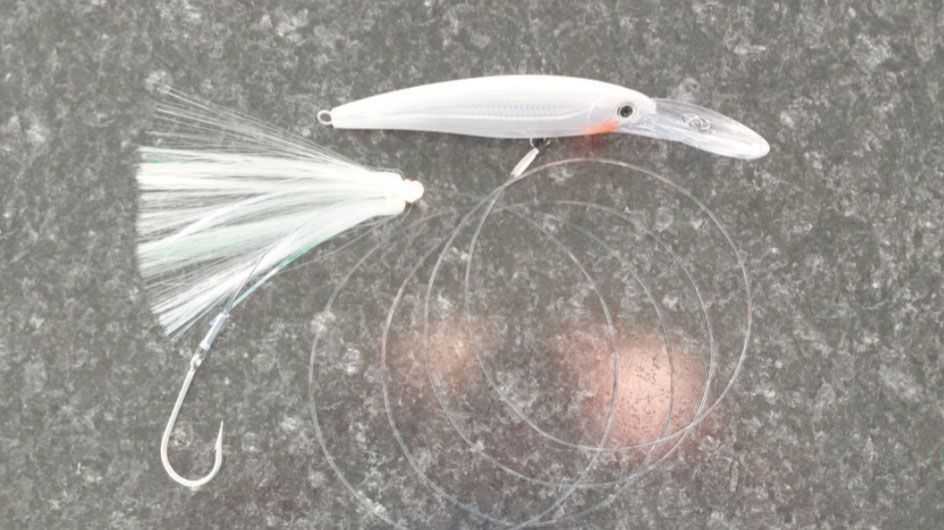 A BETTER SWEETWATER VIEW
For freshwater fans the use of underwater video cameras can be a really big help. Aqua-Vu, for example, makes the Micro AV5 with DVR (www.aquavu.com; $499) which is well worth the price if you are serious about improving your scores. This system features a five-inch hand-held real-time display that can save video footage and download it to your computer. Cory Schmidt is a Public Relations specialist with Traditions Media, which represents Aqua-Vu – but he's also a serious fan.
"The hype gets it right," says Schmidt, "because the system is extremely versatile. For me however, the biggest value comes with the confidence that I'm actually fishing for the right species."
You see, Schmidt doesn't use the Aqua-Vu so much to find fish or explore structure as he does to confirm that what he sees on sonar is what he's actually hoping to catch.
"You'd be amazed how often the markings on fish finders aren't bass, walleye or crappies," he continues. "Now, when I see a good set of marks on my standard electronics, I lower my Aqua-Vu and get instant confirmation. If things look good, I start casting. If not, I'm onto the next piece without wasting time."