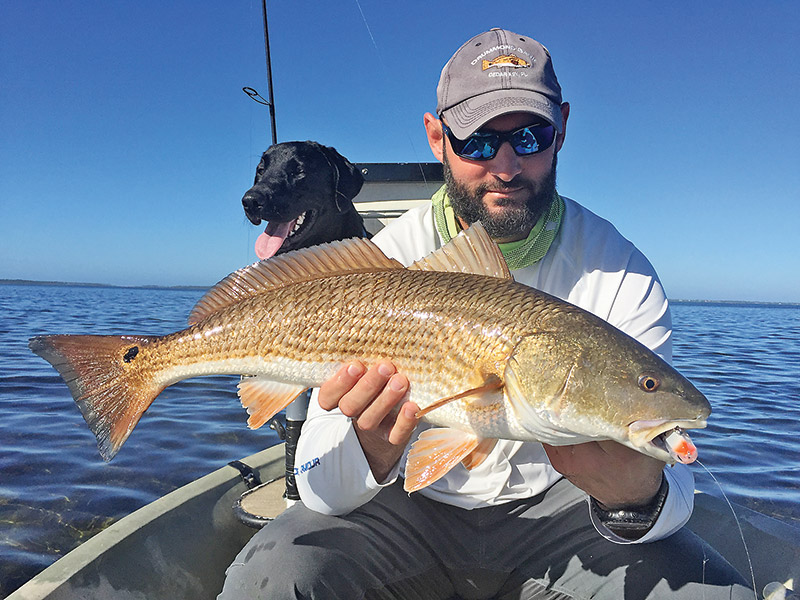 April fishing means spring time is in full effect. Temperatures are perfect and fish are getting happy. Pilchards and pinfish are beginning to show up in large schools, and the predators are close behind them. Trout and redfish are all over the grass flats; Spanish mackerel, bluefish, and jacks are cruising the deeper edges of the bay and the cobia migration is happening along the beaches.
If you're an avid angler and like throwing artificial baits then April is a great month for you. With all the bait moving into the area, fish are very actively feeding and will strike artificial baits very well. Top-water plugs, like Rapala Skitterwalks and large twitch baits like the Shadow Rap Shad, and even soft plastics like the Slayer Inc. paddle tails can have great success on the flats. Look for fish feeding and busting baits on the surface of the flats, then throw any of those baits into them and hold on!
Also, trolling Spanish rigs, like Christmas trees and duster rigs along the edges and drop offs for tons of Spanish, bluefish and an occasional king mackerel.
CAPT. JORDAN TODD
Saltwater Obsessions
850-227-6550