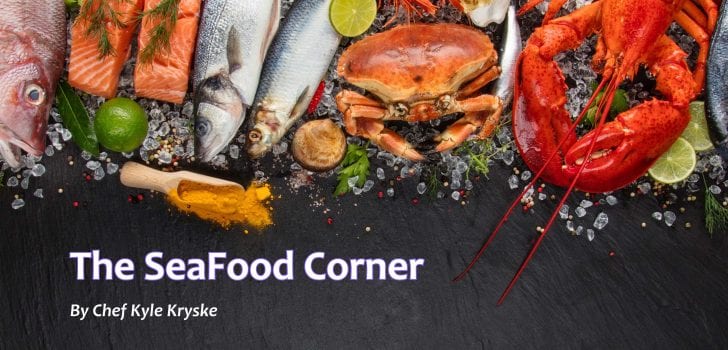 Here is a simple yet delicious fritters recipe to make for all your crab needs!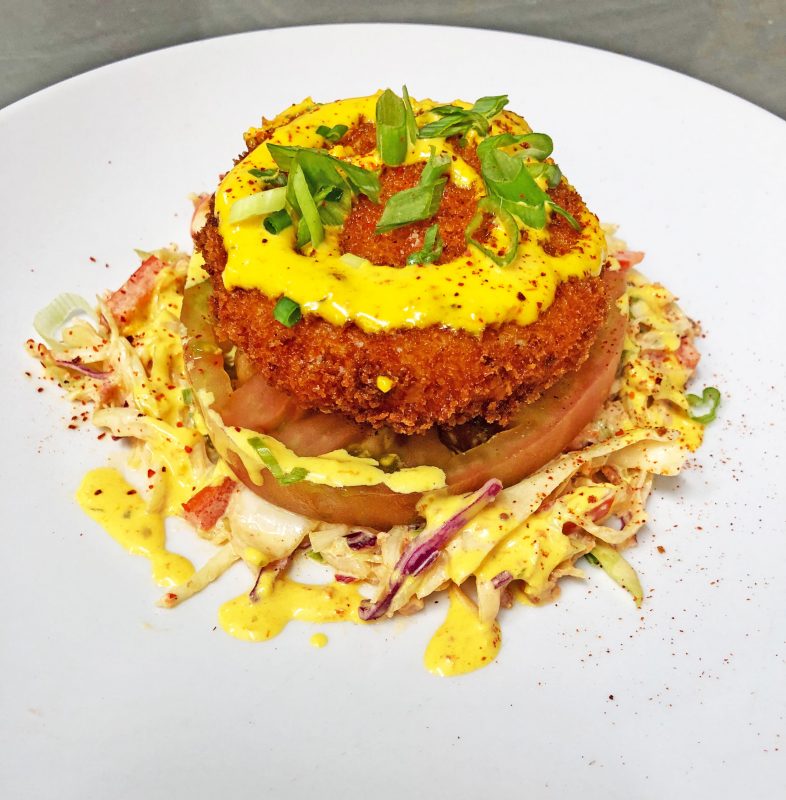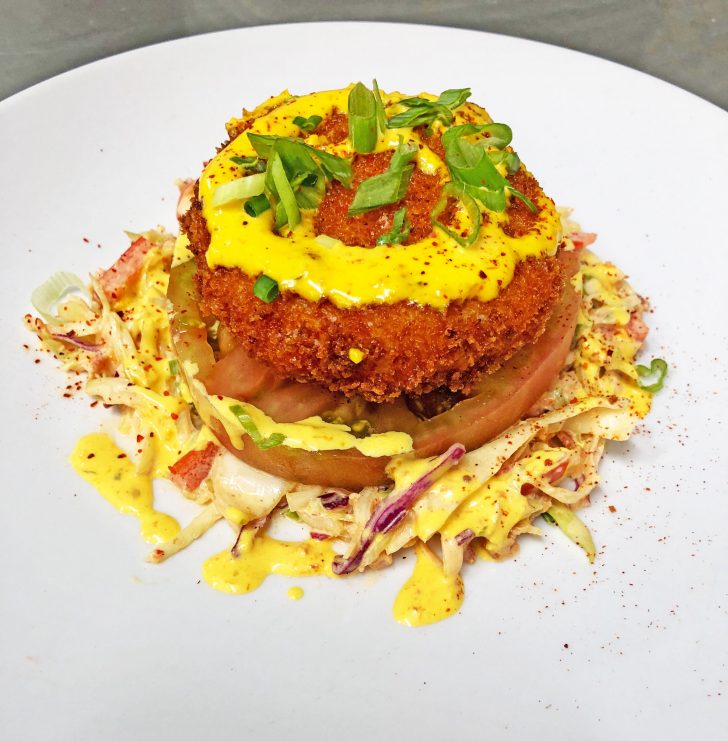 Ingredients for the fritters:
1# crab meat- claw or lump, or fresh crabs if you catch them yourself
1# goat cheese • ½ bunch chives • 2 cups flour • 4 eggs • 1 cup milk
3 cups panko breadcrumbs • Juice of 1 lemon • Salt and Pepper
Ingredients for the bacon slaw:
1# bacon• 1 bag coleslaw mix with carrots
(if you are making a lot use fresh heads of cabbage) • 1 cup Mayo
1 T honey • 1 T Red wine vinegar • Salt and Pepper
Ingredients for Aioli:
1 cup Dukes Mayo • 1 small 4-6 oz Jar of roasted red peppers
1 Jalapeno if you don't like spice don't use it • Juice of 1 lemon
2 T garlic sautéed in oil • Zest of 1 lemon • Salt and Pepper
Other Ingredients:
Fry oil, 1 Heirloom Tomato, Scallions, Smoked Paprika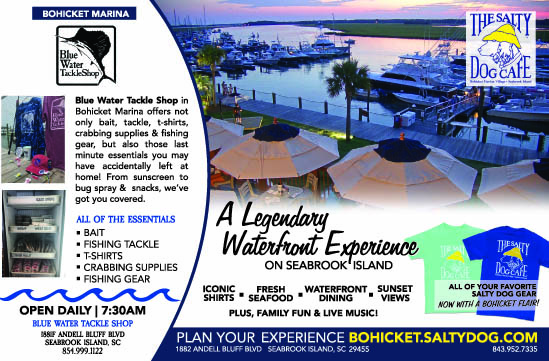 Fritter Prep:
For the fritters get your goat cheese and put in a small mixing bowl. Get your crab meat and strain the excess liquid out and put in another bowl. Pick all visible shells out. Combine in the bowl with goat cheese. Chop the chives, lemon, and S & P to this. Mix well. Put in the fridge. For the triple breading procedure get 3 bowls, 1 for the flour, 1 for the eggs and milk combined, 1 for the panko. Season each one lightly. Get your mix out and make into about the size of golf ball- go ahead and premake all of them the same size. From there go ahead and patty them out about ½ inch thick. Then go through the breading process. So flour, then egg wash, followed by the panko. Reserve in a pan in the fridge for later.
Slaw Prep:
First step is to cook the bacon off. Save some of the grease. Then chop the bacon up. In a bowl mix the mayo, honey, red wine vinegar, 2 tablespoons bacon grease, and salt and pepper. From here add the cabbage and mix well. Reserve in the fridge
Aioli Prep:
In a food processor add the mayo, lemon juice, sautéed garlic- just cook it until translucent. Don't burn it, 1 jalapeno diced, zest of 1 lemon, 1 jar of roasted red peppers- strain the juice off before adding to the mix, salt and pepper. Blend well until fully incorporated
Plating:
Get your fry daddy and heat oil to 350. Once heated add your fritters to the oil and cook until golden brown and cheese starts to come out slightly. This will probably take about 5 minutes. Get your plate or platter and lay the slaw down first. Then add slices of the heirloom tomato. Season the tomato with a little S & P. Then lay the fritter on top. Spoon the sauce over the top. Garnish with scallions and smoked paprika.
Enjoy! Feel free to add or take out ingredients of your liking.
– Chef Kyle Kryske is a native of Pascagoula, MS. He is a graduate of Johnson & Wales University & has resided in Charleston for 15 years. He has been cooking in restaurants for 18 years. working in MS, AK, NC, and SC. and is Chef de Cuisine at The Royal Tern Restaurant on Johns Island, SC.
You may also enjoy reading Char Grilled Oysters…yumo!!