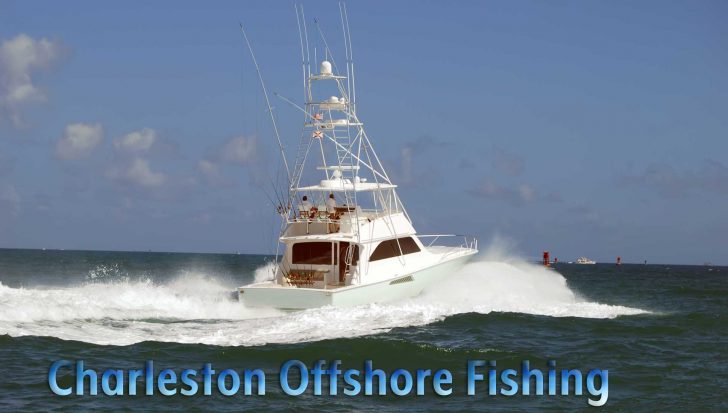 With the ocean sea temperatures dropping, the offshore bite continues to heat up for both tuna and wahoo! As the ocean waters cool down, the feeding frenzy from the Blackfin tuna are rolling in. Nothing like some butterball sashimi!
When tuna fishing you need to have a keen eye, actively looking for birds, bait, and fish busting. To narrow the search, Blackfin like to hang around the ledge in 150 to 300 feet and along temperature breaks where bait is holding.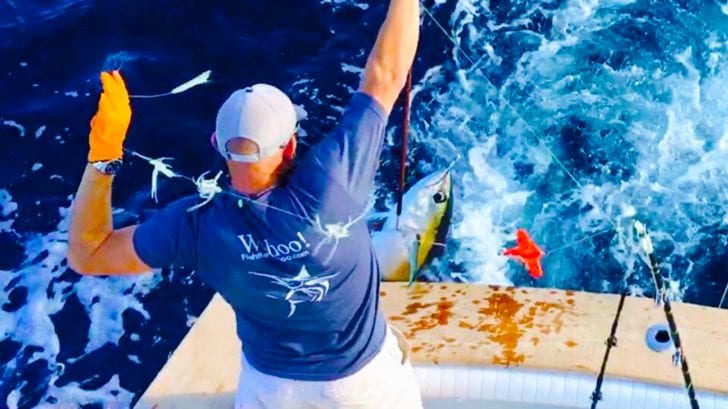 While trolling, make sure to keep a close eye on the sounder looking for bait balls and of course tuna marks. When I find the tuna it's just a matter of dialing them in on the GPS and sounder to keep the boat landing fish.
Now that you've found the fish, let's talk about catching them. If you've ever held a Blackfin then you've seen proportionally how big their eyes are. Blackfin have extremely good eye site, usually shying away from heavy mono and steel leaders.
I like to use long 60-90 lb. fluorocarbon leader. Blackfin can be shy from snap swivels so directly rig your bait to the long 30-foot wind on leader and connect it to the mainline using a ball barring swivel. Seawitches and cedar plugs are a hot choice for the tuna.
Its best if you keep your baits far behind the boat because Blackfin are boat shy
One of my go to rigs is a daisy chain with about 4 small (5 inch) squids with a cedar plug trailing about 4 feet behind. I like to keep the daisy chain on the shotgun way back and the seawitch bait combo on the riggers.
Its best if you keep your baits far behind the boat because Blackfin are boat shy. Perhaps you're marking tuna they're not coming up. Switch it up by slowing the boat down on your tuna marks and throwing a vertical jig straight down past the school trying to hit the bottom.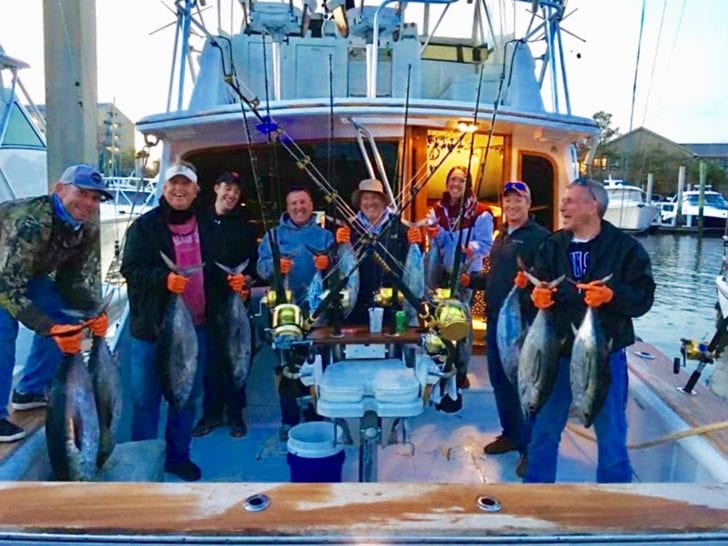 Then jig it straight up through the school to get tight. Talk about a blast!
So while the ocean waters are cooling, get out there and go capitalize on this hot tuna and wahoo bite. Tight lines!
Captain Drew Demaree / Charleston Fishing Charters
fishingcharterscharlestonsc.com
You may also enjoy reading: Hunting Wahoo