Saltwater Fishing
Saltwater fishing, catch photos, surf fishing, inshore and offshore – it is all here.
Latest in Saltwater Fishing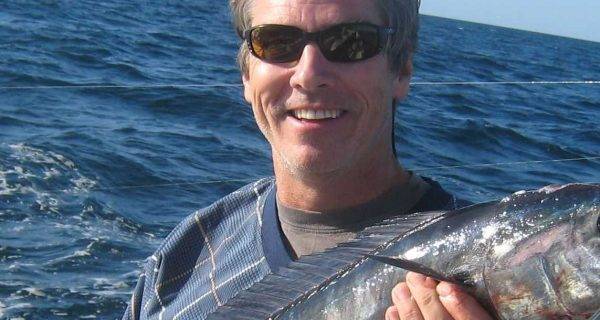 On Sunday, September 2nd, my crew consisting of Tuckker Brasher from West Marine's Jupiter store, Laura Modena and I aboard my 21' ProSports BayKat Can't Say No powered by a Suzuki F200 headed out the St. Lucie Inlet. We had to go farther offshore to find bluewater than normal due to recent heavy rain runoff from the St. Lucie River. We hit our usual spots for getting some live bait but only found blue runners and hornbellies. Our target that Sunday was to find a nice wahoo (or two). On the way out, Tuckker and I talked about blue marlin. I wanted to finish the St. Lucie Inlet Grand Slam (swordfish, sailfish, white marlin and blue marlin). All that was left was to find that blue marlin someday…long odds for sure, but today it was about finding wahoo.
Oct 2nd, 2012
Drone footage shows sharks approaching surfers and paddle boarders near the Fort Pierce Inlet in Fort Pierce, Florida. At one point a big shark nearly attacks a smaller shark right next to a surfer.