Saltwater Fishing
Saltwater fishing, catch photos, surf fishing, inshore and offshore – it is all here.
Latest in Saltwater Fishing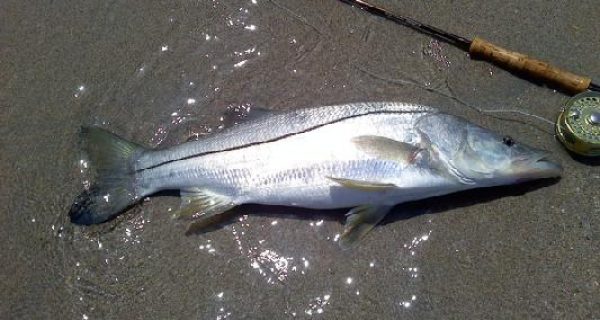 Summertime is definitely the right time to fish the beach for catch and release snook action! If you've never caught a snook, surf fishing at the beach is an excellent place to try it and now is the time to go. Snook will readily take artificial lures, flies, live or cut bait as they prowl the surf in preparation for their summer spawning sessions on the outgoing tides at the varied southwest Florida passes.
Drone footage shows sharks approaching surfers and paddle boarders near the Fort Pierce Inlet in Fort Pierce, Florida. At one point a big shark nearly attacks a smaller shark right next to a surfer.
Just Right, a 56 Viking run by Capt. Robbie Brown, rallied on the final day of competition to win the 20th Annual Virginia Beach Billfish Tournament. The team released a blue marlin and sailfish on the first day before adding another nine sailfish releases on Saturday, good for 900 points overall and the tournament championship.