Saltwater Fishing
Saltwater fishing, catch photos, surf fishing, inshore and offshore – it is all here.
Latest in Saltwater Fishing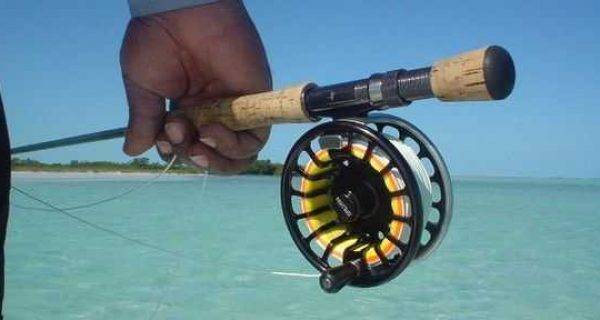 Most fishermen think of the fly rod as a casting tool rather than a fish fighting tool. Rarely, in most freshwater fly fishing situations, does the angler have to apply a great deal of pressure to subdue a fish or lift very large fish from deep water. However, when fishing in the salt with a fly the fly rod and how the angler uses it becomes a very important part of the anglers success in bringing a large saltwater game fish to leader.
Drone footage shows sharks approaching surfers and paddle boarders near the Fort Pierce Inlet in Fort Pierce, Florida. At one point a big shark nearly attacks a smaller shark right next to a surfer.
Just Right, a 56 Viking run by Capt. Robbie Brown, rallied on the final day of competition to win the 20th Annual Virginia Beach Billfish Tournament. The team released a blue marlin and sailfish on the first day before adding another nine sailfish releases on Saturday, good for 900 points overall and the tournament championship.