Saltwater Fishing
Saltwater fishing, catch photos, surf fishing, inshore and offshore – it is all here.
Latest in Saltwater Fishing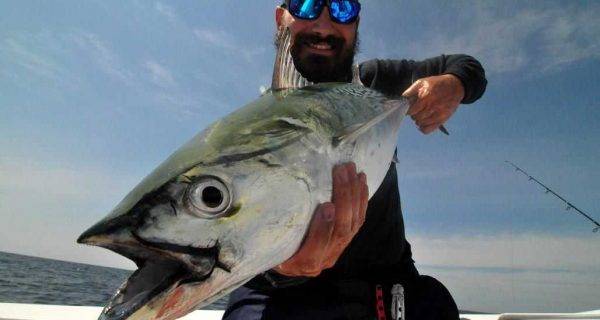 It was late August and I still remember the phone call like it was yesterday. My pal Capt. Corey Pietraszek called me up with an invite to fish the following day. Corey runs Plug n' Play Charter Group, and since both of us are usually very busy and rarely have free time to get out on the water together I readily accepted the offer, especially since the plan was to target the bonito that had been giving his charter customers their money's worth in the preceding few days.
Drone footage shows sharks approaching surfers and paddle boarders near the Fort Pierce Inlet in Fort Pierce, Florida. At one point a big shark nearly attacks a smaller shark right next to a surfer.
Just Right, a 56 Viking run by Capt. Robbie Brown, rallied on the final day of competition to win the 20th Annual Virginia Beach Billfish Tournament. The team released a blue marlin and sailfish on the first day before adding another nine sailfish releases on Saturday, good for 900 points overall and the tournament championship.