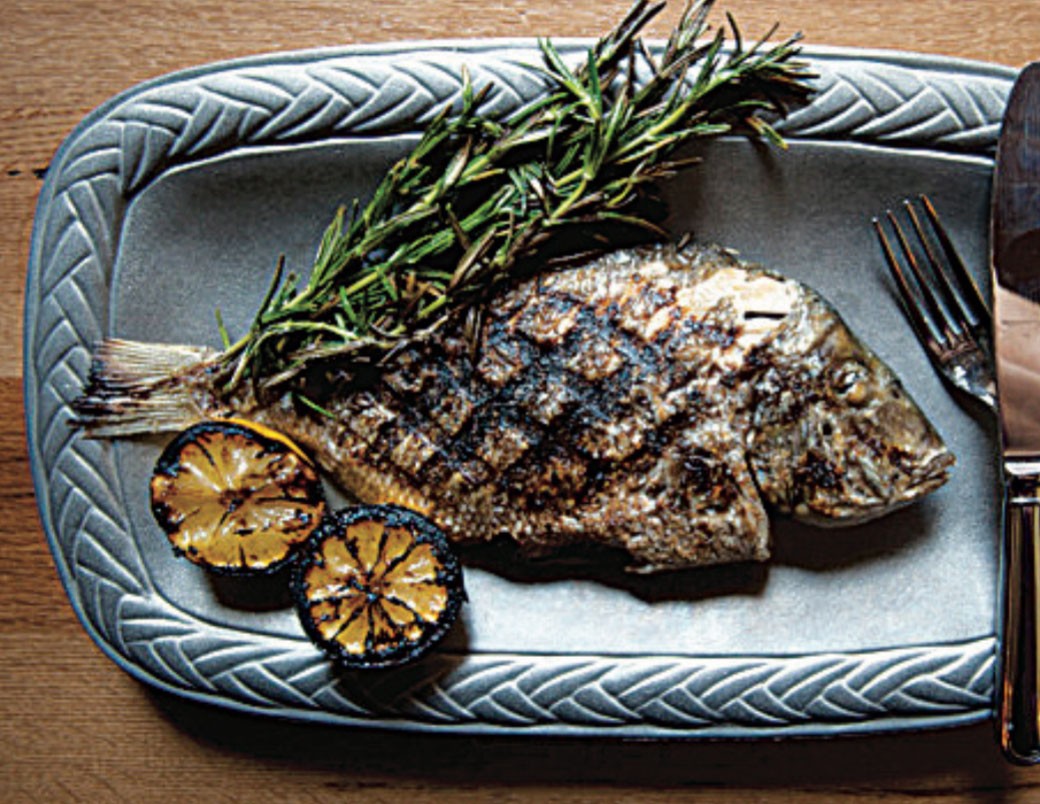 SEA TO TABLE: Grilled Whole Pan Fish
Ingredients
6 1/4 pounds Porgy
1 cup Extra Virgin Olive Oil 4 cloves crushed garlic
Salt and pepper to taste
1 lemon juice only
1 tablespoon oregano
Directions
Scale and gut fresh 1 1/4- 11/2 pounds Porgy. Prepare a charwood fire and allow the coals to burn down to a hot white ash. Brush the Porgy with olive oil (extra virgin) that has crushed garlic cloves mixed in. Season with sea salt and fresh milled pepper. Cook 2 1/2 minutes on each side ; remove.
Drizzle more extra virgin olive oil over each fish ; squeeze lemon. Sprinkle with dry Greek oregano.
Recipe courtesy of Oceana
Be sure to look for light, refreshing wine, such as Pinot Gris to balance the delicate fish flavor! Check out www.biggamefishing.com for even more!