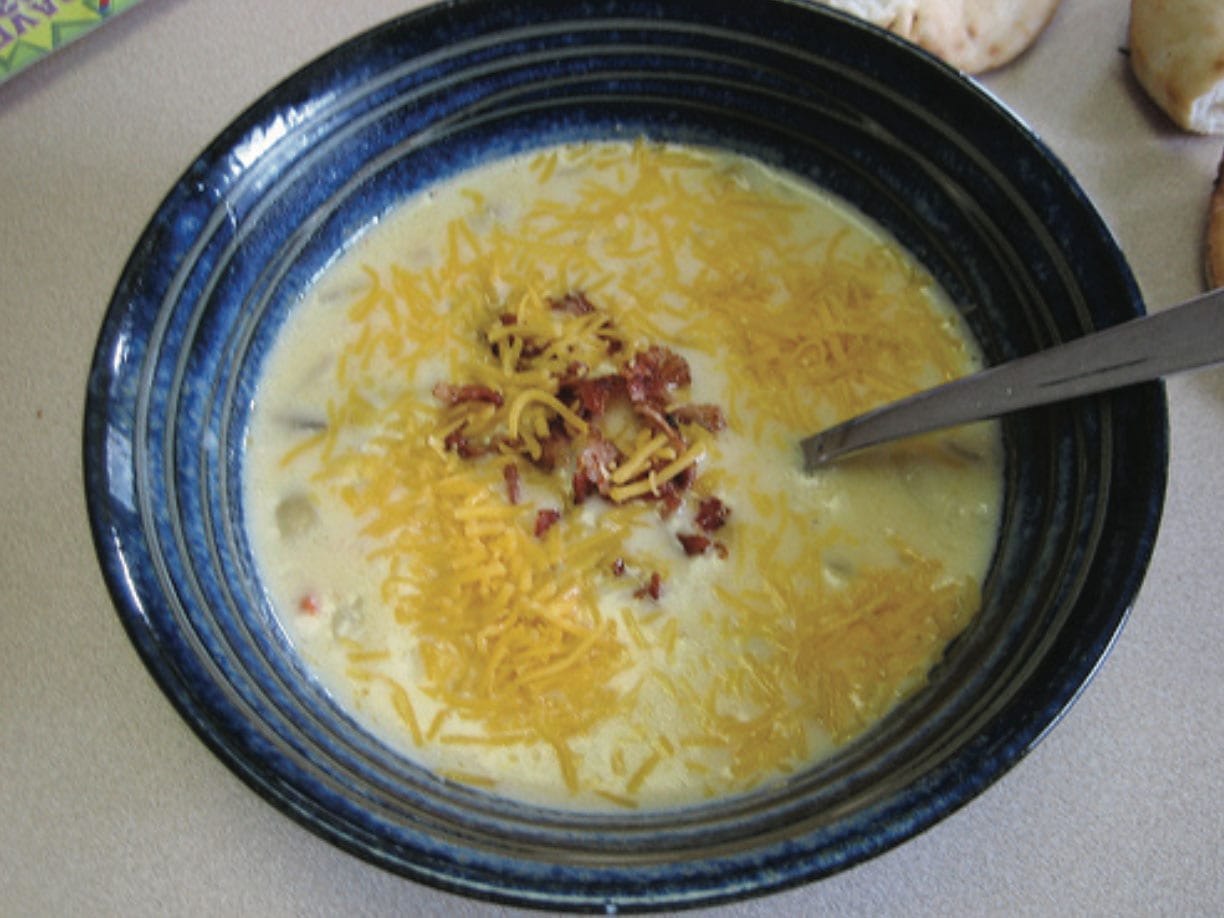 Tautog fishing hits its stride in the fall. As the weather seems to be cooling down already, we had to share our favorite tog chowder recipe in anticipation of the hearty meals we love to prepare this time of year. Mike's chowder is definitely the house favorite.
As with the clams we know as quahogs, tautog is a Native American word in the Narragansett language. While anglers throughout the Northeast know the tasty bottom feeders as blackfish, we Rhodies call them tautog, or simply tog.
Togs are plentiful but can be challenging to boat. Strong fighters which stick close to craggy rocks, they are worth the wait and effort. Known as "poor-man's lobster" they are delicious baked, grilled, or even broiled and buttered. But many a RI angler prefer their tog in a chowder and have their own special recipe to serve friends and families.
Known as the "Tog Ninja" so named by our own Zach Harvey — Mike Wade of Watch Hill Outfitters is known to craft a mean version, with a twist. Mike's Chowder is definitely the house favorite.
As he told us the last time we discussed this, "I cook here at the store all the time," Mike said. "When people come in I'll say, 'Would you like some fish or some chowder' or whatever I'm making that day. We all fish and we all have recipes from our families. It's not a competition as much as a sharing of our favorite things."
So stop by Watch Hill Outfitters and check out some of the "Tog Ninja's" favorite chowder. Tell him his friends at Coastal Angler sent you!
WHO's Tog Chowder Recipe by Mike Wade
Ingredients:
1⁄4 lb thick cut smoked bacon 1 lg onion
4 stalks of celery
5 lg carrots
3 tb flour
8 lg size russet potato
2 lb tautog lets
1 Pint size heavy cream 1⁄2 gallon 2% milk
Directions:
Chop bacon, carrots, celery, and onion; toss in large pot. Simmer until onions are caramelized so and brown but not burnt, about 20 minutes. Stir in flour. Immediately add 2 cups of the 2% milk and continue stirring until smooth.
Simmer on low while chopping potatoes. Add potatoes to the pot and cook until almost tender.
Stir in heavy cream. Depending on consistency and quantity desired, add milk if needed. Simmer for 10 minutes.
Add tautog fillets. Cover and turn heat o heat; let stand covered for 20 minutes to steam sh while not overcooking it, which will make it tough.
Season with salt and pepper to taste.
(Mike's Option)
Add 1 can smoked oysters to give it the hearty depth of avor that we loved about Mike's dish, and top with some chopped fresh dill.
Beer Pairing
With chowder, beer seems to be a natural. And for all things seafood, you can't go wrong with the Narragansett Lager. The malty smoothness and crisp refreshment of the lager pairs well with most fish dishes, and is even used in a lot of fish preparations, such as in making batters and in cooking mussels. The Narragansett Lager is also the "Official Beer of the Clam," but maybe it can be the beer of the tog as well!