The Providence Boat Show presented by Washington Trust returns in early February to the Rhode Island Convention Center, and fishing and boating enthusiasts should get ready for three days of checking out the latest in boats and equipment, attending seminars and special events, and socializing with both old friends and new. The boat show opens on Friday, February 3 and runs until Sunday, February 5.
Show organizers have once again jam-packed this wintertime expo with activity. For anglers, one of the most popular activities is attending the Sport Fishing Seminars coordinated by Captain Jack Sprengel of East Coast Charters.
Each year, Captain Jack builds on his seminar lineup of the previous year; he keeps his finger on the pulse of what his fellow anglers are most interested in to gather a team of experts who can present on a range of topics. This year, he mixes popular presenters with experts who are new to the show and bring fresh topics.
If the fishing seminars are on your radar, check out the boat show website before you arrive to plan your schedule. But make sure you fit in at least one session with Captain Jack, who balances deep knowledge with fun to create a session that is his own trademark. All the Sport Fishing Seminars will take place at Reel Island, a popular hub of the show for fishing fans.
The Annapolis School of Seamanship (ASOS) returns this year with a series of boating seminars that will school you in foundational skills every mariner should know. Whether you want to learn about the best apps to complement your onboard navigation or stress-free docking techniques, how to get your captain's license, or outboard engine basics, you'll find a session to meet your needs in the ASOS series. There is even an opportunity to have a one-on-one session with an experienced captain so you can ask him or her about the situations that challenge you on the water.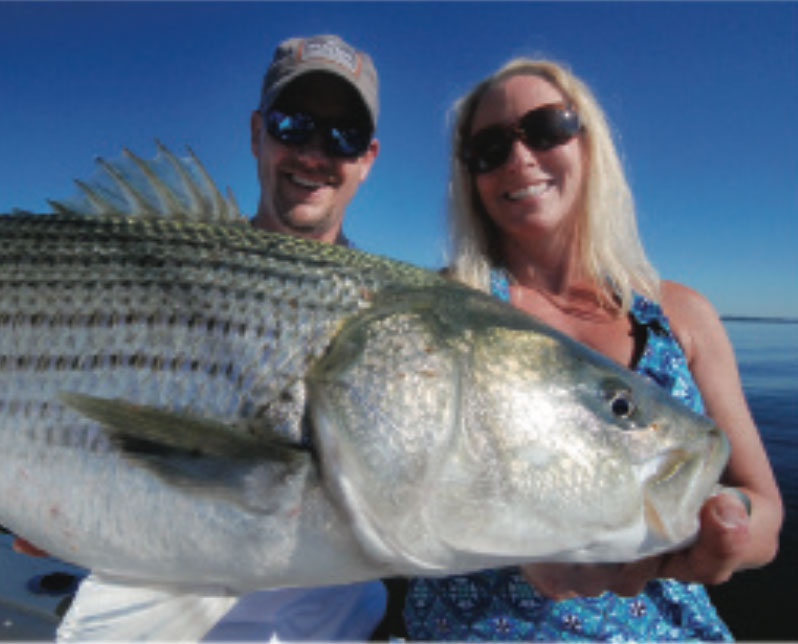 The pool at any marina or resort is usually where the action is—and it's no different at the Providence show. The event's indoor pool will host lots of demos with Stand-Up Paddleboards and paddle-powered craft. If you're in the market for a kayak to fish from, this is a great area to check out. At the pool, all ages can also enjoy hands-on fun piloting a fleet of model boats.
Having fun is a big focus at this show—and what's more fun that attending the Providence show with your best boating friends? This year, organizers have given all clubs that are connected to the water an extra incentive to attend by staging the Ocean State Challenge.
Any boating-related club or group can compete for this annual trophy. You don't have to be the most skilled competitor to win: just show up en masse, with all your fellow club members, for a group photo. The club that brings the largest group wins. You can also get discounted tickets if you buy as a group, so head to the Show Attractions section of the boat show website for a registration form.
Also back by popular demand are the show's trademark Sea to Table events. This is the best way to sample and learn about local seafood. You'll also be able to get some tips on how to prepare your catch. These events are fun and inspiring, but be forewarned: the Sea to Table events draw a big crowd, so arrive early to get a front-row seat!
Visit the show's website at providenceboatshow.com to learn more and purchase tickets. When you buy online, you can access multi-day and group discounts. Students and retired and active military with a valid ID can receive $2 o their admission at the gate, every day of the show.