By Lisa Helme Danforth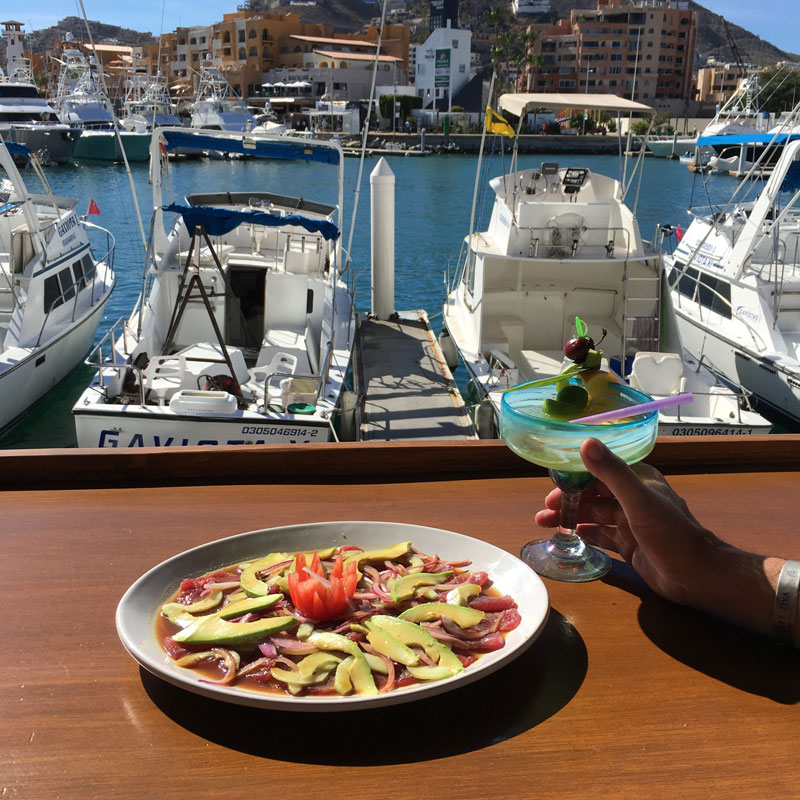 There is no doubt that the one of the greatest rewards of fishing is in eating the catch. There is just nothing better tasting – or better for you – than freshly caught and prepared fish.
One of our favorite recipes is this simple preparation for tuna. You would swear you are eating the finest Wagyu Beef or filet. In addition to the simply delectable nature of tuna which was swimming in the ocean an hour or two earlier, one secret to the deliciousness is that small dash of butter to get the peppercorns started and softening. In addition to softening the peppercorns, which causes them to melt into the tuna and form a divine crust, that bit of butter just sends the taste over the moon. Your eyes will roll back in your head. Add in margaritas and share with good friends (or the whole restaurant as Mike did in this case) and you will be in heaven!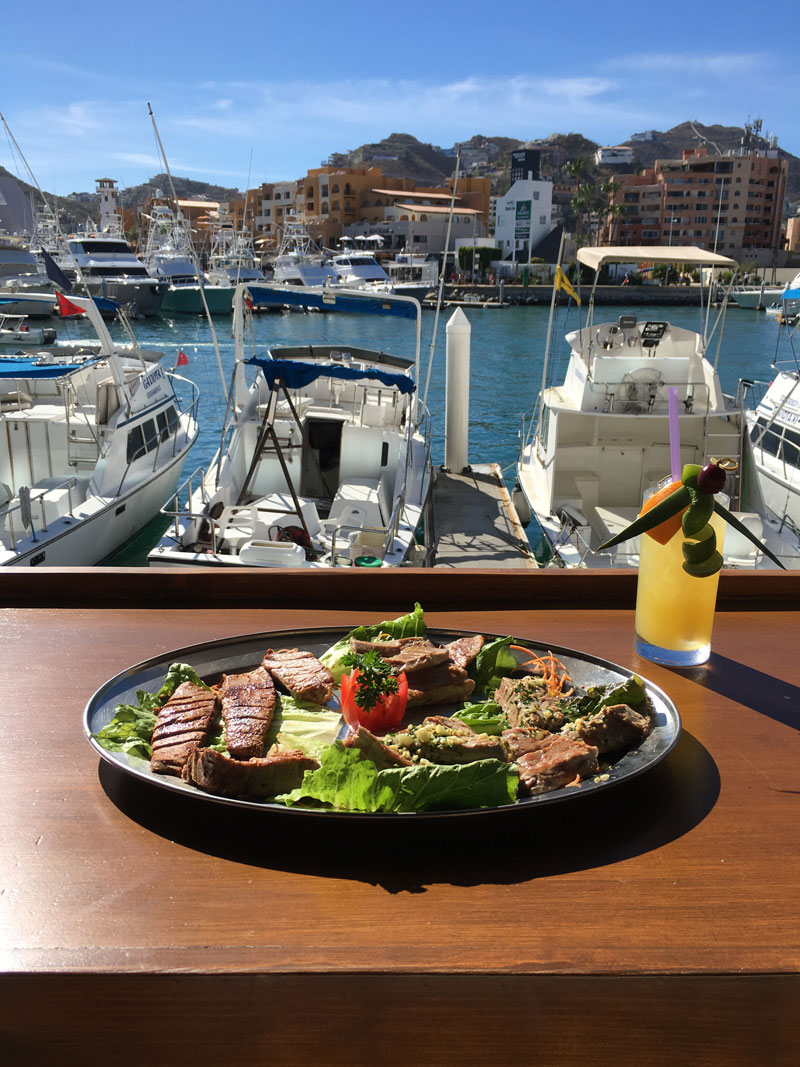 When we brought Mike's 213 pound yellowfin to the dock in Cabo it created a sensation of folks jostling to have their pictures taken with the prize fish. We took about 10 pounds of meat and gave the rest to the captain and crew (see the full story in next month's Coastal Angler!)
We walked 25 feet to the nearest dockside restaurant where the chef prepared the tuna two ways: seared with the peppercorn crust and grilled, and grilled with mango salsa. Below see the recipe for our runaway favorite!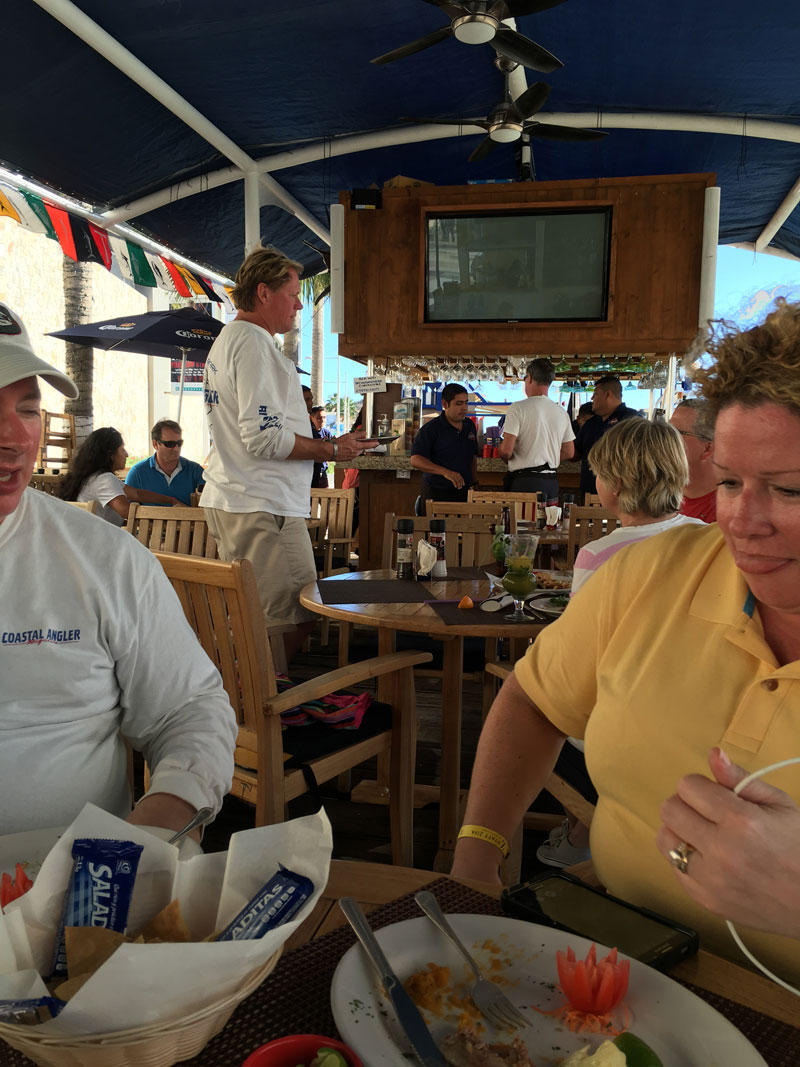 Ingredients
The freshest piece of ahi or yellowfin tuna you can muster, ideally off the dock (2 steaks)
One teaspoon sea salt
One quarter teaspoon cayenne pepper
One half teaspoon fresh butter
Two tablespoons of EVOO – extra virgin olive oil
At least one teaspoon of whole peppercorns – we like more
Two avocados
One half cup of arugula for dressing plate
Directions
Dry and season the tuna steaks with salt and cayenne pepper
Melt the butter with the olive oil in a skillet over medium-high heat. Cook the peppercorns in the mixture until they soften and pop, about 5 minutes
Place the tuna steaks in the skillet and cook to desired doneness, 1 1/2 minutes per side for rare
Slice tuna about one quarter inch thick, or thinly to serve
Slice avocados
Plate by placing arugula on plate, drizzle with EVOO, arrange tuna and sliced avocado