By Tommy Kampa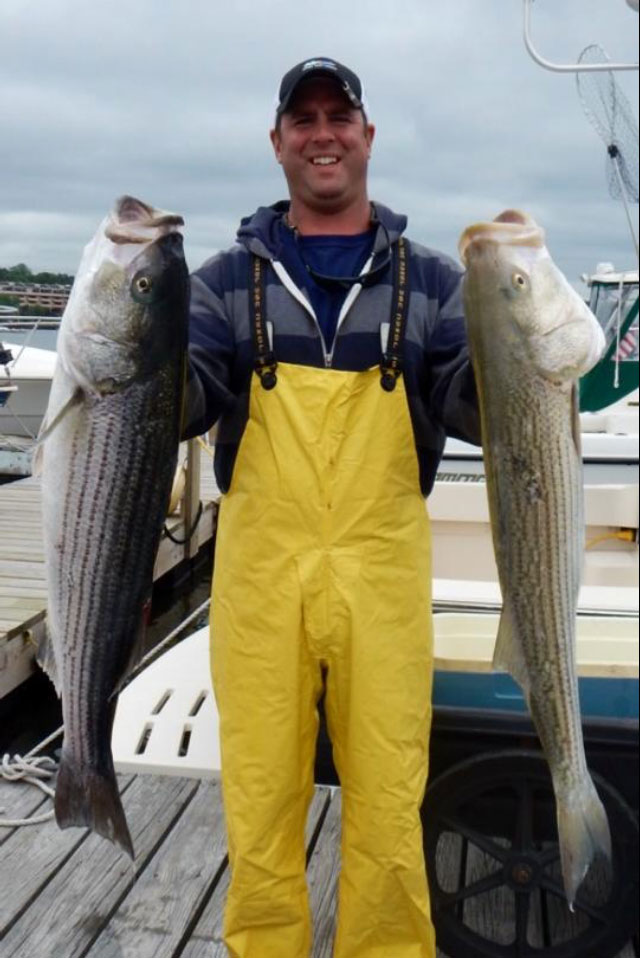 Flounder are being caught by the bushel; reports of many fifty pound Striped Bass being caught in the back of Manhasset Bay on live Bunker, including one cow that went sixty–seven pounds; Gorilla Bluefish up to twenty pounds on top water plugs on the Stepping Stone Reef, giant Porgies to four pounds off of Center Island, and Humpback Whales are feeding off of Execution Light House, putting on quite a show for the whale watching boats from City Island. There have been reports of ten pound Fluke being Buck tailed between Sands Point and Prospect Point.
April FOOLS!!!
This is shaping up to be the best fishing season in history in the Western Sound! Aren't they all at this time of year! Did you get all your reels serviced this past winter? Have all your broken guides been repaired? Did you change out the old line that cost you that trophy fish last fall? How about your terminal tackle? Do you have plenty of hooks, sinkers, swivels, fluorocarbon leader material? Have you stocked up on bucktails, Gulp, and plugs? Did you get that new net?
How about the boat? Have you charged the batteries and cleaned all your connections? Checked all your electronics, navigation lights, live well, wash-down hose, bilge pumps? Did you renew the registration; pay your insurance premium and your New York State Department of Environmental Conservation fish registry?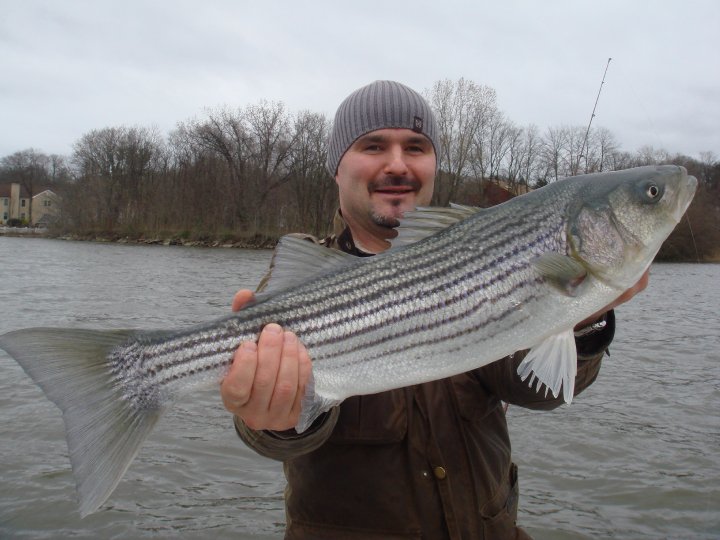 If not, don't worry, you still have a few weeks to get prepared in the Western Sound; although the Flounder season starts on April 1, you're allowed two fish at 12 inches per day and you can also take one Striped Bass north of the George Washington Bridge. The Striped Bass season starts on April 15 in our waters, one fish at 28 inches; the Porgy season starts May 1, thirty fish at 10 inches and after September 1, an angler can take forty-five fish at 10 inches if fishing aboard licensed party / charter boats. Our Fluke season and size limits are still being determined; it sounds like three fish at 19 inches ( a spokesman from NYSDEC confirmed this). Black Sea Bass must be 15 inches and you're allowed three from June 27 – August 31, eight from September 1 – October 31 and ten from November 1 – December 31. The Tautog (Blackfish) season starts on October 5 and ends on December 14 and you can take four at 16 inches. The Bluefish season is open year round and you're allowed fifteen fish but no more than ten at 12 inches (don't take more than ten snappers). If there is any more information you want regarding species I did not list, go to nysdec.gov and follow the prompts.
Flounder fishing will require Sand worms, Blood worms, Bank Mussel meat or Clams; any of these will work but I like to bring a bit of everything I can get my hands on. Chumming is very important to putting together a catch, Bank mussels are easy to get, just crack them up and throw under your boat or put in a chum pot on the bottom. Fresh clams can also be used the same way, or buy some frozen Clam chum blocks and put them in your chum pot. Cooked white rice and corn kernels have also been used; but some say they can be harmful to the fish. I like an incoming tide, anchor up, put your chum out, bait your hook and drop it to the bottom using a sinker; bounce your sinker a few times, then hold it still and wait for a nibble, lift and reel your fish up. You may also catch Striped Bass this way, so remember your size limit.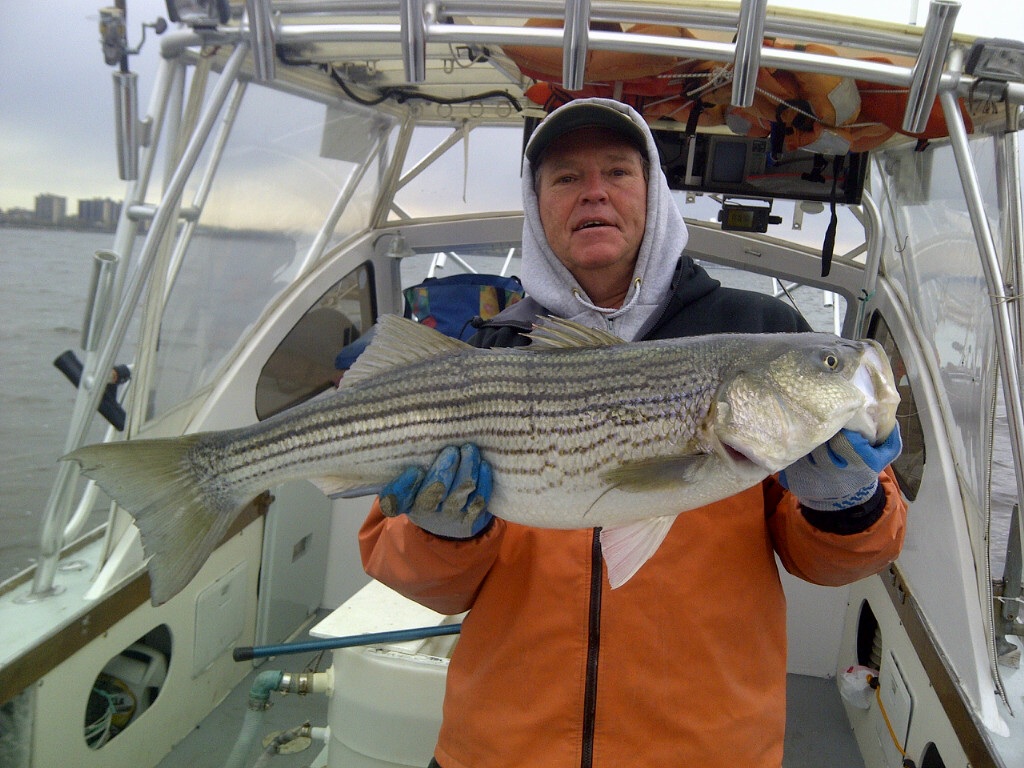 Stripers will eagerly bite some Sand worms; I like to put two or three whole worms on a hook and use a fish finder rig when targeting them. Stripers will also attack artificial lures such as Bucktails or small swimming lures, remember to reel very slowly when using artificials as most Stripers are still very lethargic because of the cold water temperatures. Bunker chunks fished on the bottom with a fish finder rig should produce bigger fish and it's never too early to live line a Bunker. Live Bunker can attract some really big fish so be prepared; a smooth drag on your reel and a good net available.
Captain Tommy Kampa holds a USCG 100 TON MASTER'S LICENSE; he runs a 29' Dyer custom bass boat, the MOONLIGHT LADY. We are booking Striped Bass Charters now for the season start on April 15. Captain Tommy can be reached at capttommykampa@gmail.com or 347 203 5087 to book a charter or express a comment or suggestion.
Like us on FACEBOOK at Coastal Angler Magazine Long Island and Moonlight Lady Fishing; I'll be posting trip reports and photos daily.
Catch 'em up!!!!