By Tom Schlichter
You would think that between the holidays and outdoors show season, I'd have all the gear I could possibly carry, store or hide from loved ones heading into the spring season. We'll actually I do, but there always seems to be something else I can use or an upgrade to an existing piece of fishing equipment that catches my eye. This spring, several new and innovative items have popped up that merit consideration, so allow me to at least try and justify my tackle hoarding obsession with an explanation of why each would be a worthy addition to my fishing arsenal.
The first one is easy. My favorite landing net for fluke, weakfish, school stripers and the like has seen better days (back in the 1990's!) while Frabill's Conservation Series nets are sturdy, tangle-free and designed with safe catch and release in mind. Available in several sizes, they feature 100% rubber-coated knotless mesh netting which helps eliminate injuries to the fish's fins, body and protective slime coat. A flat, linear bottom reduces fish rolling and supports the weight of your entire trophy.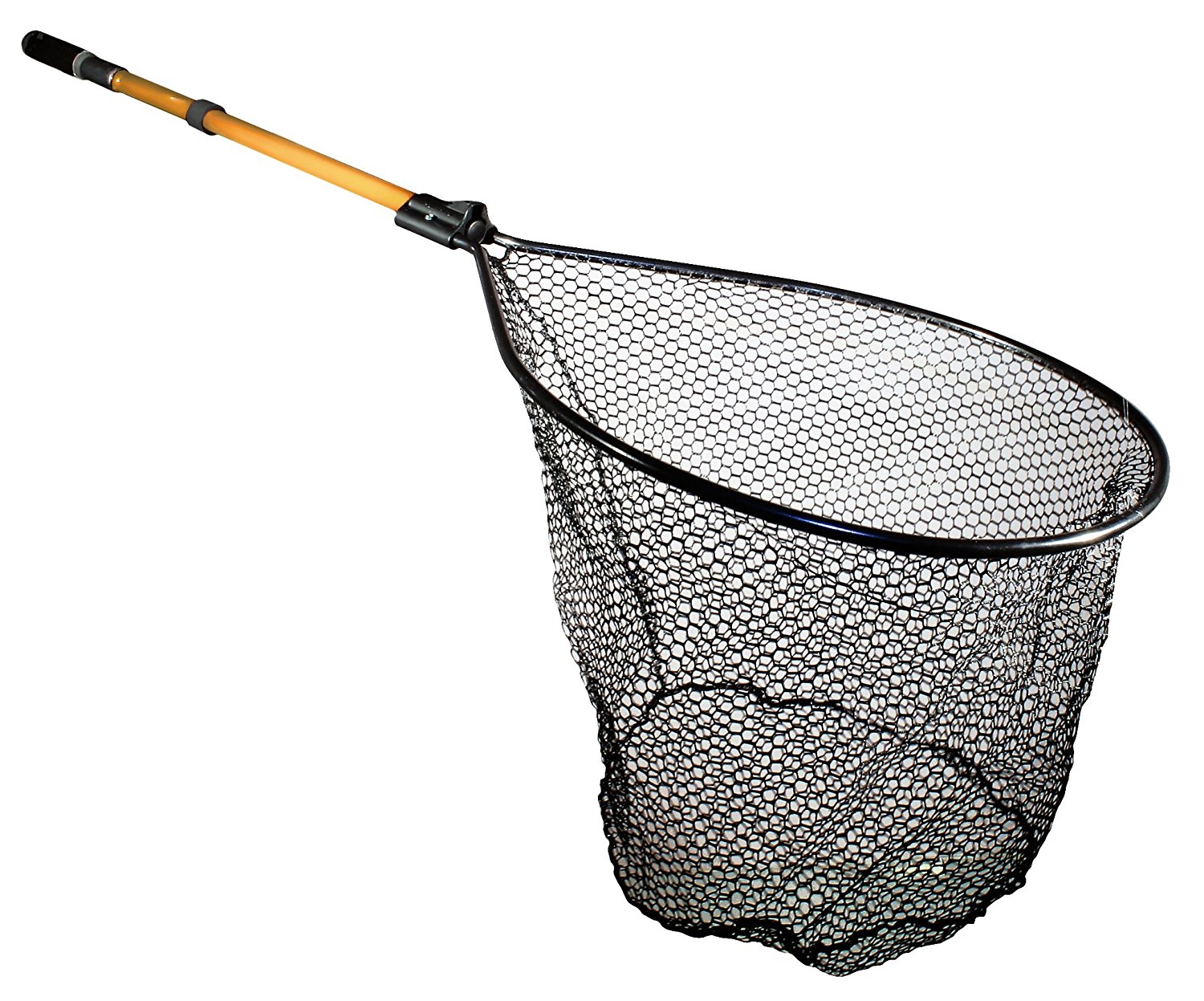 I'm all for advances in technology that can improve the chances of a successful release. To use anything less just wouldn't be fair to the fish I pursue so I gotta have this. For fluke and school bass, the 20- by 23-inch size with a camloc 24- to 48-inch extending handle is a good choice at $99. If you want something a little smaller, try the 17″ X 19″ Clear Rubber Conservation Saltwater Net, which can double on your freshwater johnboat for bass, pickerel, walleye, trout and even carp.. Visit: www.frabill.com/nets-accessories.
When it comes to local fishing, I'm a generalist. I ply my trade in freshwater and saltwater, and in pond, river, stream, tidal creek, bay, sound and ocean waters. I fish from boats, kayaks, bridges, docks and shore. That means I have a ton of tackle to match so many challenges. I long ago gave up using traditional tackle boxes in favor of individual clear Plano boxes so I can better organize my stuff and actually see it without opening the box.
For several years I carried most of my Plano boxes in a tired old travel bag. This spring, I've finally relented and switched to a Plano Z Series Tackle Backpack for my primary freshwater boxes. It won't be long before I get another one for my saltwater Plano boxes, too.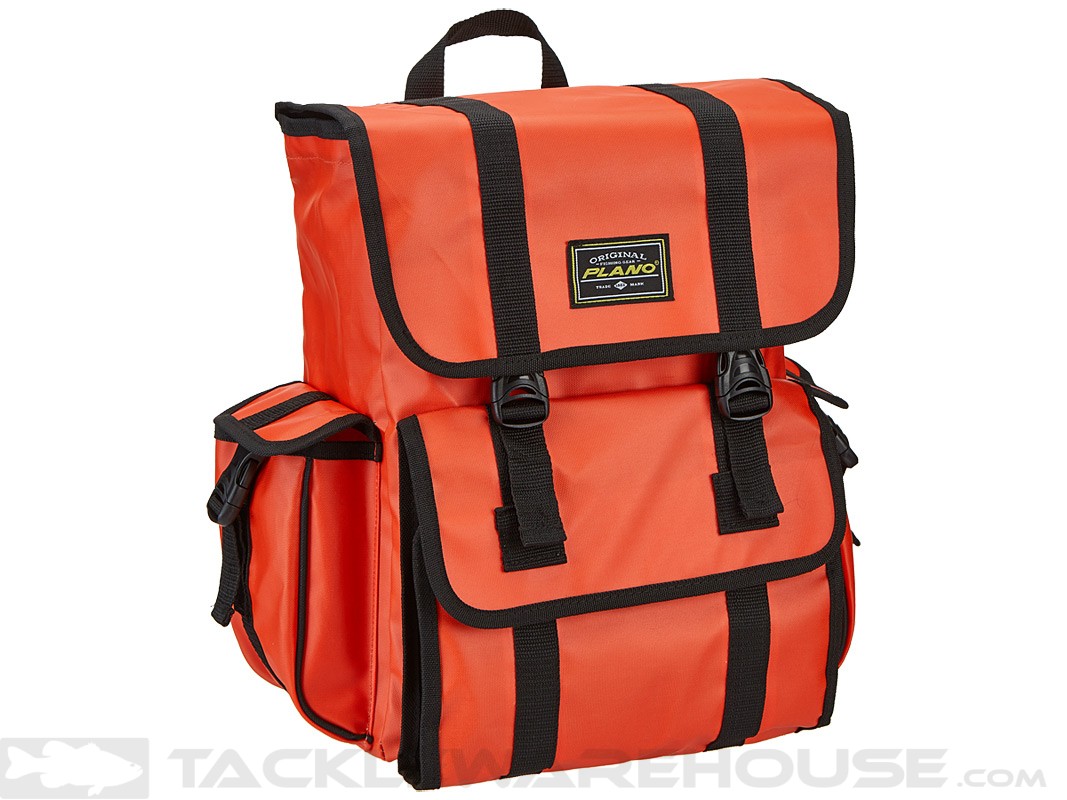 I like the zipper-less entry that makes it easy to get your gear, the TPE-coated waterproof fabric, the hook 'n' loop-secured flaps, secure buckles and fully adjustable arm straps plus the overall toughness of these packs. I also like the cinch cord close to the inner compartment that helps ensure all stays dry, the ability to carry four Plano 3600 or 3700 series Stowaway boxes at once, and additional side pouches that can hold smaller boxes, tools and bags of soft-plastic lures. But the real selling points for me is that I can switch out the boxes quickly for different applications, and that strapping on the backpack leaves both hands free to carry rods, cameras, coolers and other gear as I head down the dock or onto some long, winding backwoods trail. It also doesn't hurt that at 17″L x 9″W x 15″H, the entire backpack fits neatly into one of the storage compartments on my small boat. At $75, it's a good investment for organizing your gear and making life simple. Get two. Visit: www.planomolding.com/fishing/z-series
Do you fish at night? I do, for both largemouths and stripers. Heading out after dark requires some kind of lighting, whether a small flashlight, hat-light or burning torch. I've been known to shun all three for not wanting to tip anyone off to a secret spot or spook the fish off their feed. I especially dislike holding a flashlight in my mouth while trying to tie a knot or remove a hook. Head lamps and hat lights are better but still awkward and too visible to other anglers for my taste. That's why I'm keen on two new products available at Eposideon.com: the Mad Bite Lighted Aluminum Fishing Pliers and Mad Bite Lighted Hook Remover. Both feature a built-in ultra-bright 18,000 millicandela LED bulb that focuses an incredibly bright beam of light directly at the point of interest. Simply twist the light to turn it on or off and the beam shines straight down the end of the tool.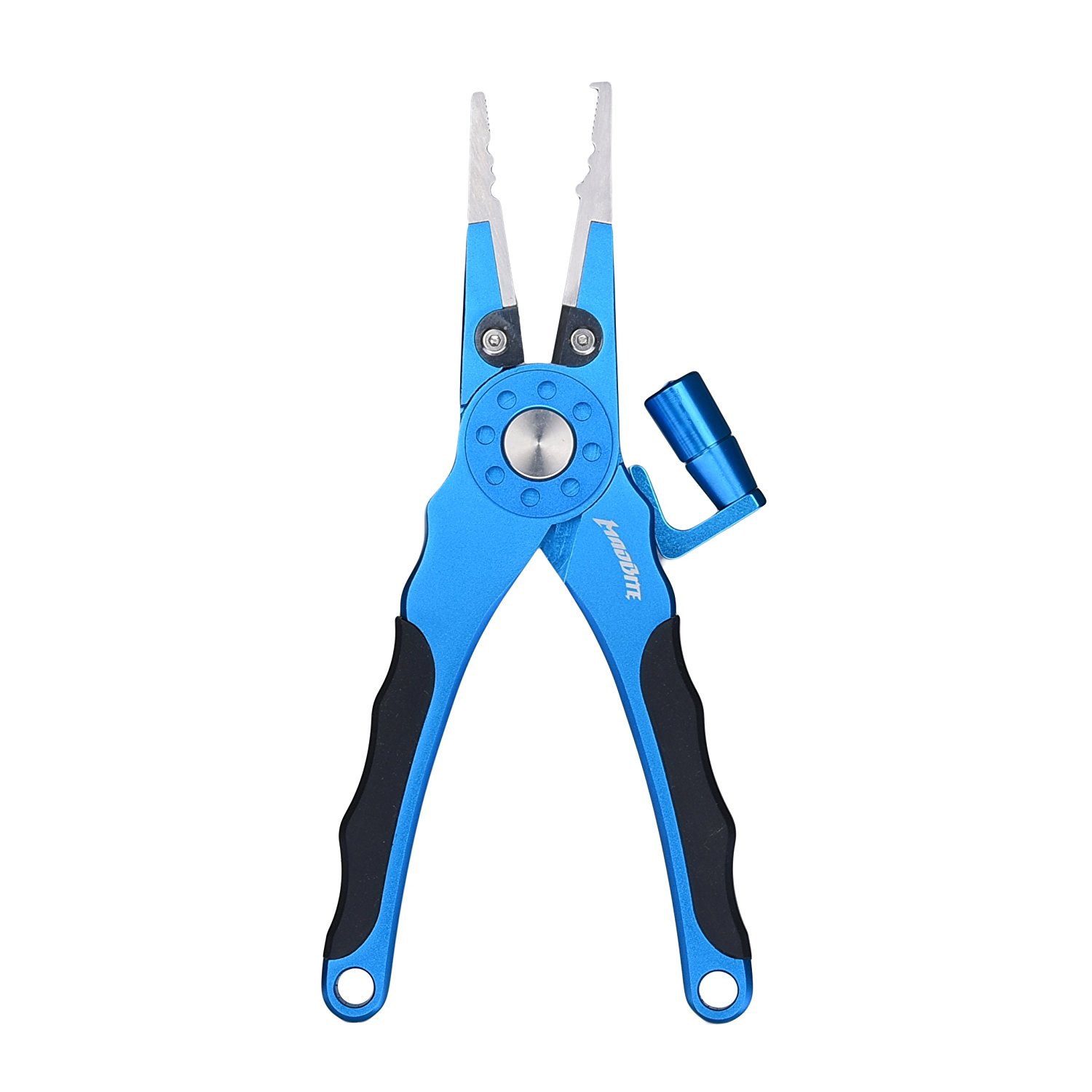 Convenient? Certainly, but I'm passing these two off as safety items. With the light right where I need it and one hand free to grab the fish, hook or whatever, there's less chance of getting a barb or fin spine in my flesh, slipping between jetty rocks or stumbling on deck as I try to balance everything in a heavy chop or rip waters.
Both items are also extremely well-constructed. The full-sized 7.5 inch hardened aluminum alloy pliers are lightweight and spring loaded. Their precision jaws feature a split ring tool, replaceable tungsten carbide braided fishing line cutters, crimper, non-slip silicone grip handles, and stainless steel saltwater corrosion resistant components. The braided line cutter is as good as they come.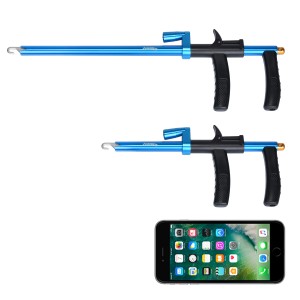 The hook remover is also built saltwater tough. It comes in 9.7- and 13.6-inch sizes, has a smooth and comfortable squeeze trigger, plus a super strong grip that guarantees the leverage needed to pop hooks free from gamefish of all sizes. The pliers run $32.98 direct online while the hook-outs run $24.98 and $26.98, respectively. Visit: www.eposiden.com.
By Tom Schlichter