Long Island Fly Fishing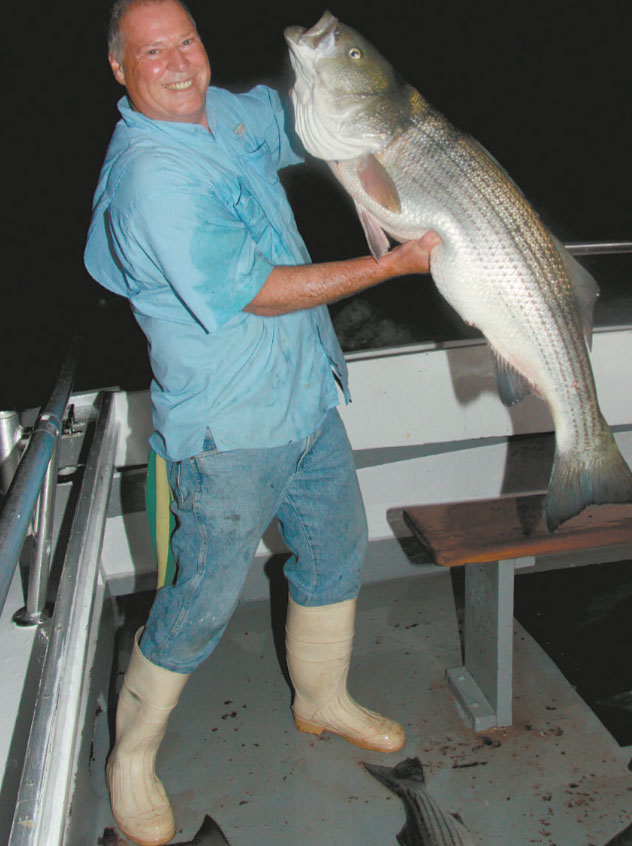 Anglers heading out on local open boats or charter vessels can generally relax in knowing that most of their fishing needs will be taken care of by the captain and crew. Need a new rig? They've got you covered. Need a hook removed from your catch or a bird's nest untangled? No problem. On a vessel with a solid skipper and crew, you'll be ferried to the fish, supplied with the basic gear needed to succeed and offered instruction as to how to hook-up or fill the cooler.
Still, there are some things you can bring along to make the day more comfortable and the action move along more smoothly. Some of the items are surprisingly simple but can make a huge difference in your overall enjoyment of a day on the water.
"On the simple end of things, boots are an item that everyone should wear," said Capt. Joe Tangle of the Center Moriches charter/open boat, King Cod. "Just a simple pair of rubber boots can make a huge difference in your comfort level even on a nice spring day. On a chilly day, they really pay big dividends. Cold, soaking wet feet do nothing for anglers trying to concentrate on their quarry. For an inexpensive item, they really prevent a lot of misery."
Captain Mike Wasserman from the Capt. Lou Fleet in Freeport also focused on customer comfort. "Hats, polarized sunglasses and sun block are three essential items I'd like to see everyone bring aboard," he stated. "It's amazing how many people come out unprepared for a day in the sun." He's right on the money, of course, as these days all three items are considered vital for staying healthy. If you are prone to sunburn on the face, add a pull–up buff (face mask) to the list. These are very popular in more southern waters but are now gaining favor in our region as well. Simms makes a nice one called the Sun Gaiter for $29.95 but you'll find them on-line and in tackle shops for as little as $10. Get one with some bright colors to add spice to your next trophy photo session, go with a blue or white to blend in with the sky, or choose a camo pattern if a need to fade into the shoreline background matches up the kind of fishing you plan to execute.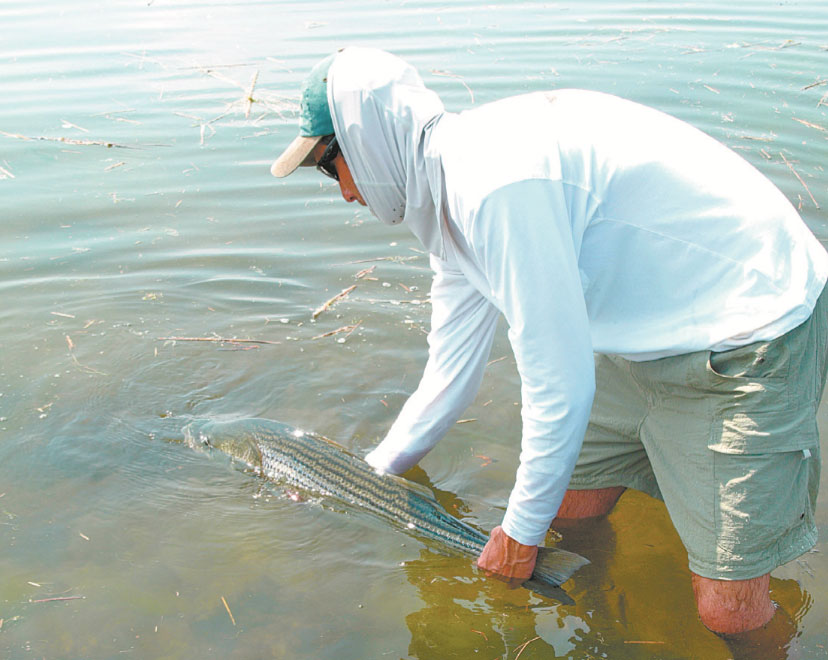 "This one is pretty simple," said Jenny Boccio of the charter/open boat Prime Time 3 and Jenglo in Orient Point. "Bring along a sweatshirt and a decent windbreaker. Even a hot summer day can end up with a cool afternoon breeze and you'll really appreciate having these items along if you've been out in the hot sun all day. The windbreaker is especially important as it can double as lightweight protection from any inclement weather that slides into town. You'd be amazed, too, at what a comfort it can be for kids that come aboard."
If there is one aspect of tackle that can be counted on to give new anglers fits, its cutting braided lines. Scissors and knifes just don't do the job cleanly. "You can solve that problem for about $15 with a good braid snip," says Bill Witchy at Combs Bait and Tackle in Amityville.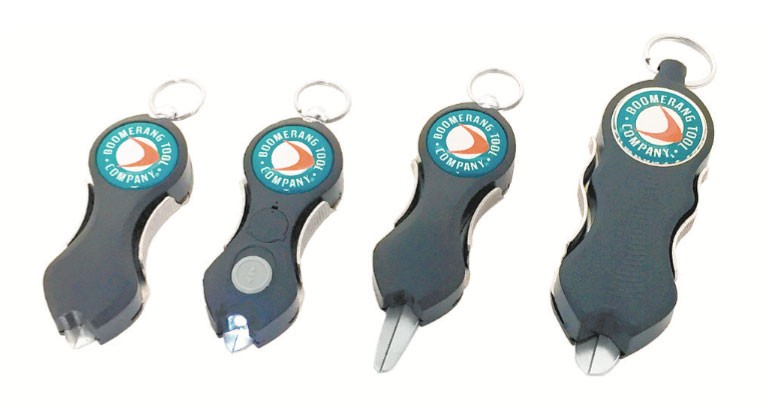 "We carry the Boomerang Snip here (you can also find it online boomerangtool.com) and our customers love it. It slices smoothly though braid, mono and fluorocarbon lines, comes with a retractable lanyard and works like a charm. It's a real bargain when you consider how much frustration it prevents on the water."
Carrying a simple hook-out is yet another good idea, notes Witchy. Baker, he says, makes a couple of good ones. Their galvanized version costs just $7.99 while a stainless steel version – which is a little bigger and will last much longer in a saltwater environment – runs about $16.
One other item you might want to pick up early in the season and carry aboard is a digital fish scale. There are several on the market but the Berkley brand seems to be a local favorite. Their Portable Digital Scale will weigh fish up to 25 pounds, store up to ten entries, is water resistant and comes with a lithium battery included for $25. It also matches up closely to the weights you'll get on a certified scale as long as you weigh your fish while standing on a stable surface.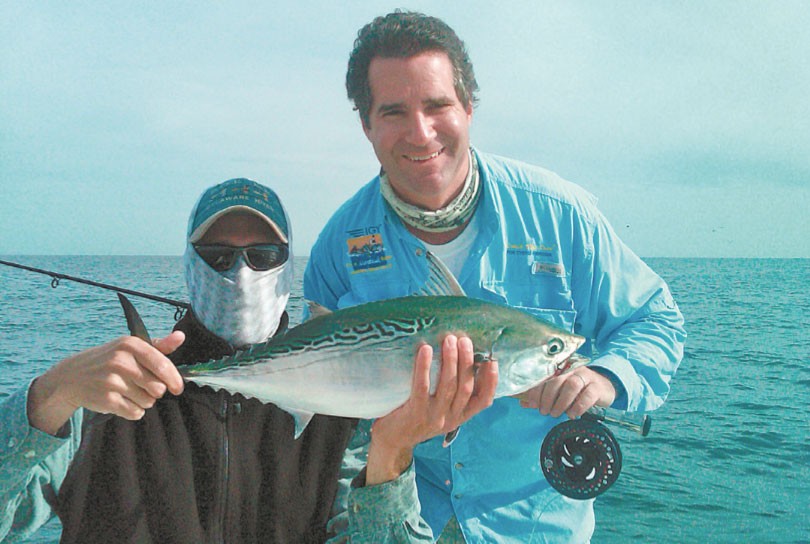 And what is it that I forget to bring along after all these years on the water? I'm embarrassed to say it's probably the least expensive and most useful of fishing items to be found along the rail: rags! You can never have enough of them so stuff a few in a plastic bag and keep them in your trunk, tuck a couple under a seat, and stow another set near your tackle box in the basement or garage. Toss in a couple of alcohol wipes for good measure and you're ready to go.