By Capt. Terry Fisher:
This November may offer some of the better fishing opportunities of the calendar year for a number of species. However, surface and water temperatures will dictate the arrival and departure of a number of them. It is my thought that this year may be as good as I remember, in as much as Hurricane Irma ('Irma') has created dramatic changes in regards to water levels for inshore fishing, maybe delaying the departure of spawning redfish. On the other hand, it may in some ways, bring an early start to migratory species such as Spanish mackerel and pompano.
There was very little fishing pressure during the latter part of September and the early part of October, due in part, to clean up efforts from 'Irma'. 'Dirty' water remained in our area throughout the better part of early October. Additionally, 'Irma's' winds, heavy currents and rains re-arranged some of the habitats utilized by snook, redfish and seatrout, to name a few. I know from experience that creek mouths and all of PineIsland Sound experienced excessive amounts of fresh water 'run-off' to the extent that virtually eliminated all salt content. Area's around the mouth of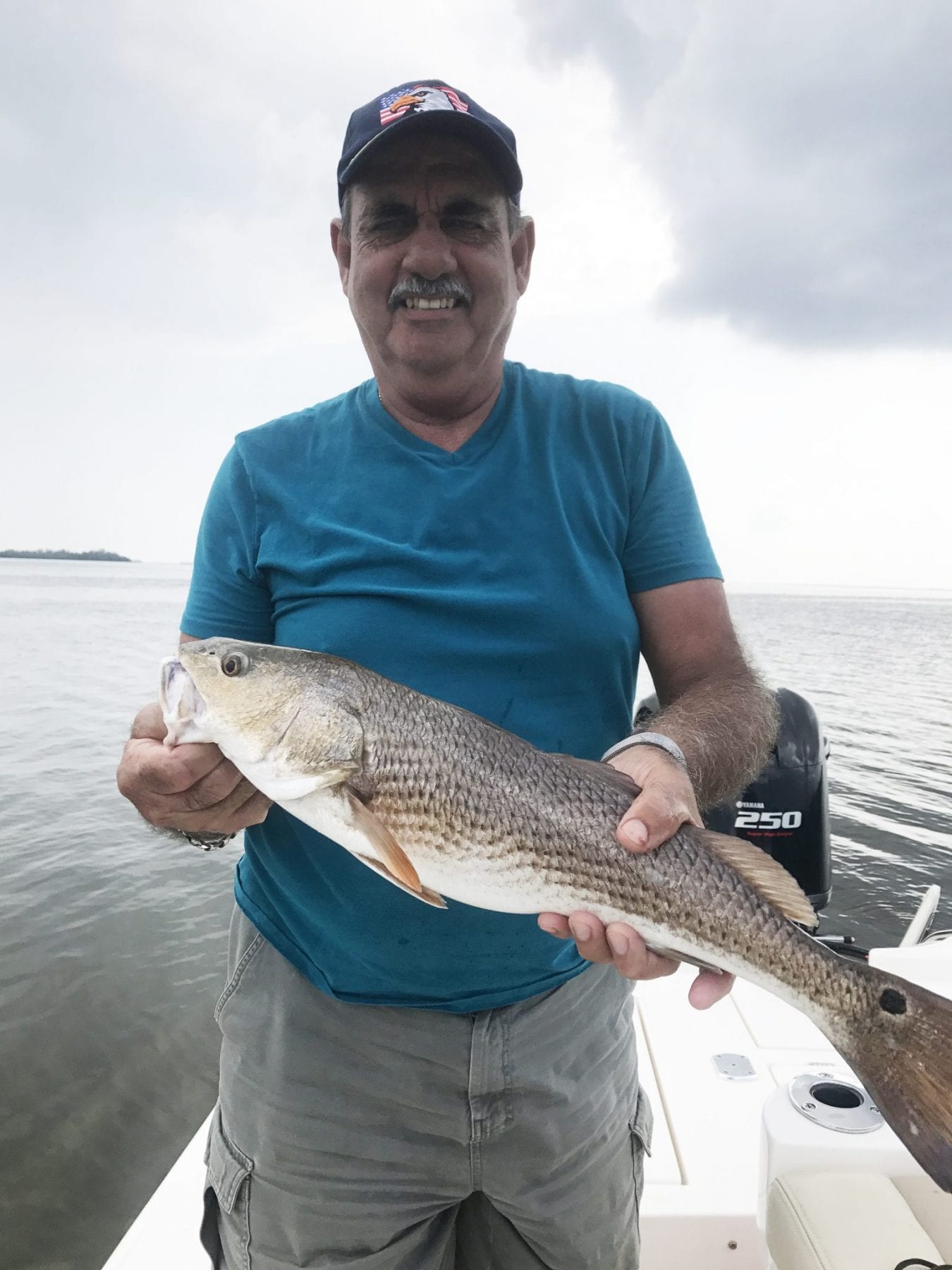 the Caloosahatchee River, including Matlacha Pass were inundated with fresh water releases from Lake O.
It was apparent during my late September and early October charters, that it was 'Irma' displacing and causing redfish, snook, grouper (normally offshore species) to temporarily (or permanently) relocate to different areas for food and protection. Examples: no redfish in or around creek mouths. I caught large gag grouper inshore, under and around docks that usually hold mangrove snapper, snook, redfish and black drum. The seatrout bite was inconsistent and slow. Spanish mackerel showed up in good numbers, but most were found and caught offshore.
The good news is that any positive (or negative) residuals from 'Irma' should be apparent throughout the month of November. Baitfish should be plentiful for cast-netting, big shrimps are available at the bait shops. Artificial presentations will see plenty of action from snook, redfish, seatrout, ladyfish and Spanish mackerel. Warm weather and good tides will allow anglers a chance to make this November the month to 'catch a fish of a lifetime'!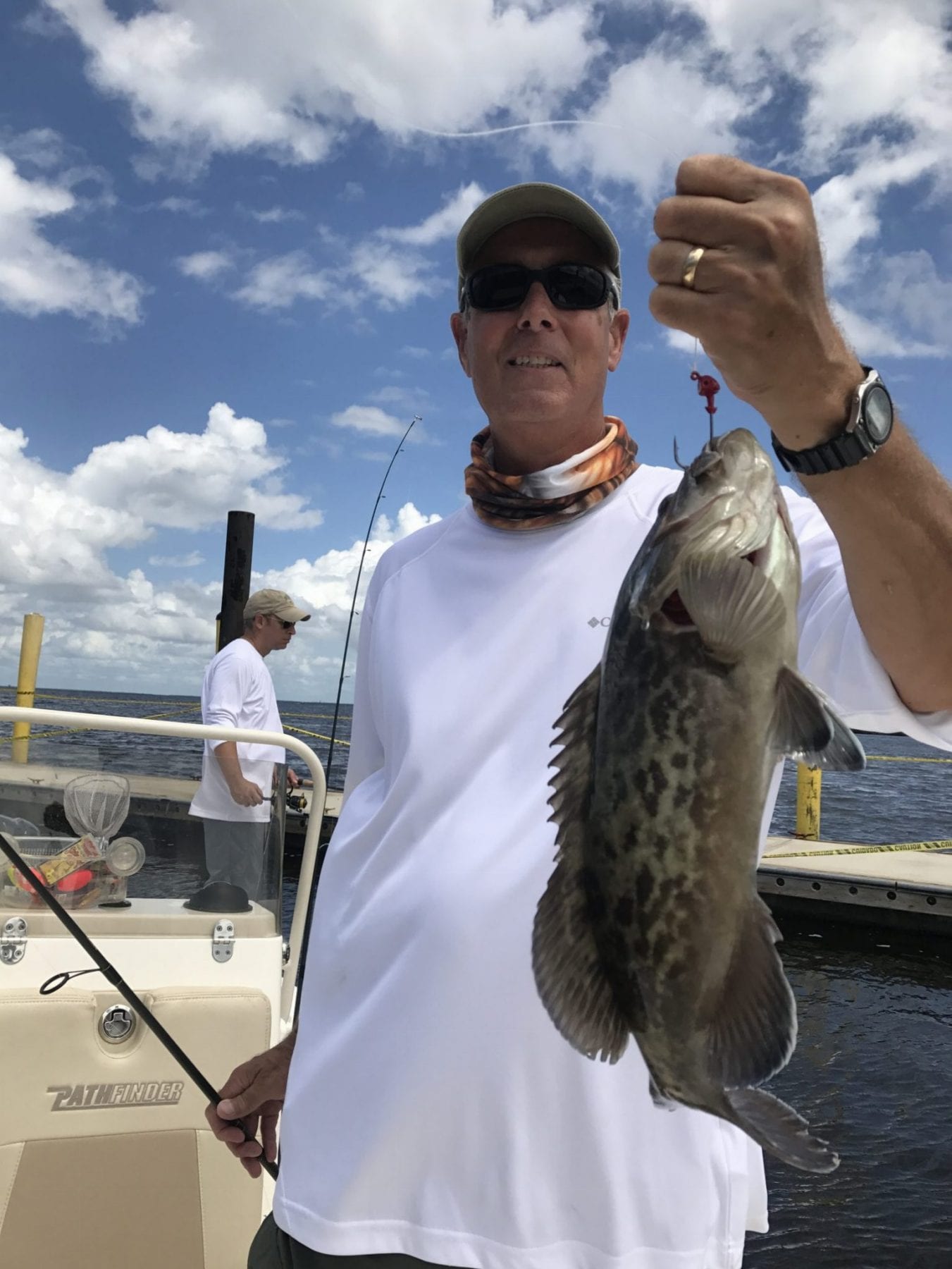 My suggestions for targeting fish by species are as follows:
Look for redfish on the incoming tide around oyster beds, bars and under mangroves.
Look for snook on the outgoing tides under docks, close to seawalls, at the points of islands and sandbars, under mangroves and in the passes. (snook season is open until December 1st).
Look for Spanish mackerel on the flats, in Pine Island Sound, Charlotte Harbor and in passes along the drop offs.
Look for seatrout on the grass flats in about 3 to 6 foot of water.
Look for mangrove snapper under docks and under the mangroves (must use circle hooks for these fish).
'Irma' should offer new opportunities establishing new 'haunts' for fish to occupy. I am looking forward to the challenge and the opportunities that this November offers in SW Florida.
The Annual Ft. Myers Boat Show will be held November 16th- 19th, downtown on the Caloosahatchee, in the heart of the 'River District'. It is my 5th year doing the show. I will have a booth to showcase some of our clients with their 'fish of a lifetime'. My 1st Mate Vicki and I will be on-hand to discuss charters and answer any questions regarding boating and fishing. I will be doing fishing seminars throughout the convention at the 'Fishin' Village' as well. These seminars will feature the species written about above along with the techniques I use to catch them. Vicki and I are looking forward to seeing our charter friends and new clients at the boat show!
This is Captain Terry Fisher of Fish Face Charters wishing everyone 'tighter' lines and safe boating! I am available as 'Captain for Hire' (by the hour) on your vessel for safety, navigation, area familiarization, fishing locations and the techniques I use to catch them. Everything designed to make your every 'outing' a rewarding success on your private boat. Check out my website at www.fishfacecharters.com for more information and fishing reports. Email me at [email protected] or call me direct at 239-357-6829 for charter requests. Check out my regular fishing and boating reports on www. goboatingflorida.com (under the section of 'blogs and tips') complete with pictures of happy clients and lots of fish.