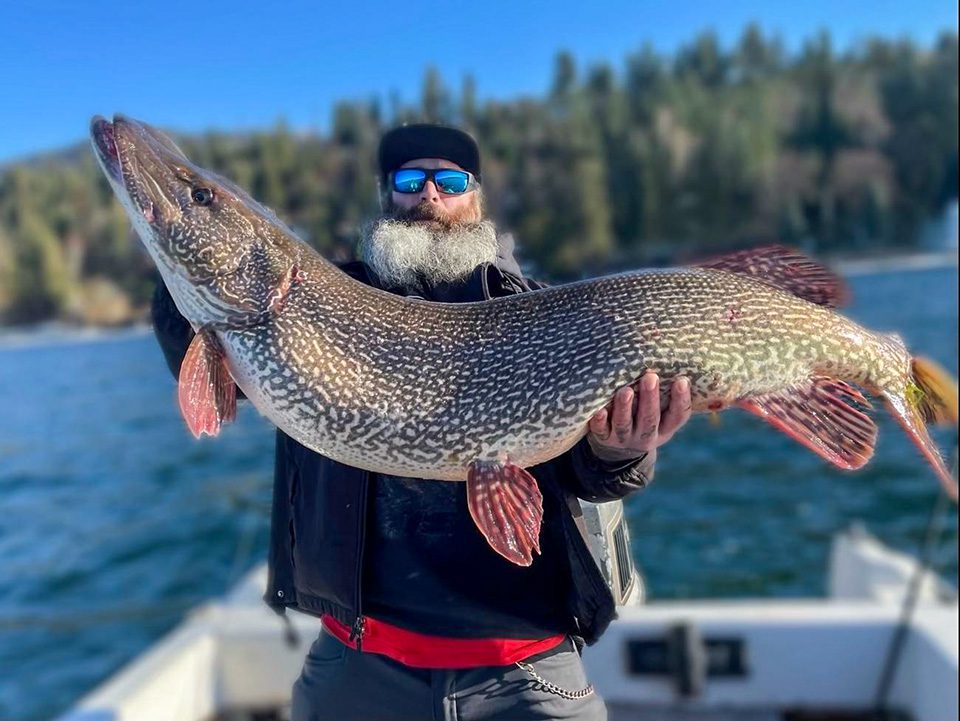 This 40.76-pound northern pike is a new Idaho state record. It beat the existing 13-year-old record by more than half a pound.
Avid pike fisherman Thomas Francis landed the monster fish on March 21 from Hayden Lake in Northern Idaho. It was more than 4 feet long, with an official length of 49 inches and an impressive girth of 26.5 inches.
Francis told Idaho Fish and Game he specifically targets big pike almost every day from as soon as the ice thaws in spring until it comes back in winter. In late March, ice still ringed the banks at Hayden Lake, so Francis was casting his lure up to the edge of the ice.
"When my lure hit the water, I let it sink all the way to the bottom," he said. "As soon as my lure hit the bottom, I felt her hit. I fish with 80-pound-test line, and she almost immediately started peeling drag, a lot of it.
"She pinned herself to the bottom and just kept going, peeling drag the whole time," he continued. "I knew that wasn't normal, and I could tell it was something special."
After bulldogging for a while, Francis' fish shot to the top and went airborne. It was his first glimpse of what would become the new state record, and he knew he needed to get a certified weight as soon as he landed the huge pike. At the docks, the fish bottomed out a set of 30-pound scales. After visiting several different places, he found certified scales that made the record official.
The IGFA all-tackle world record northern pike was caught in Germany in 1986. It weighed 55 pounds, 1-ounce.
For more information, go to https://idfg.idaho.gov