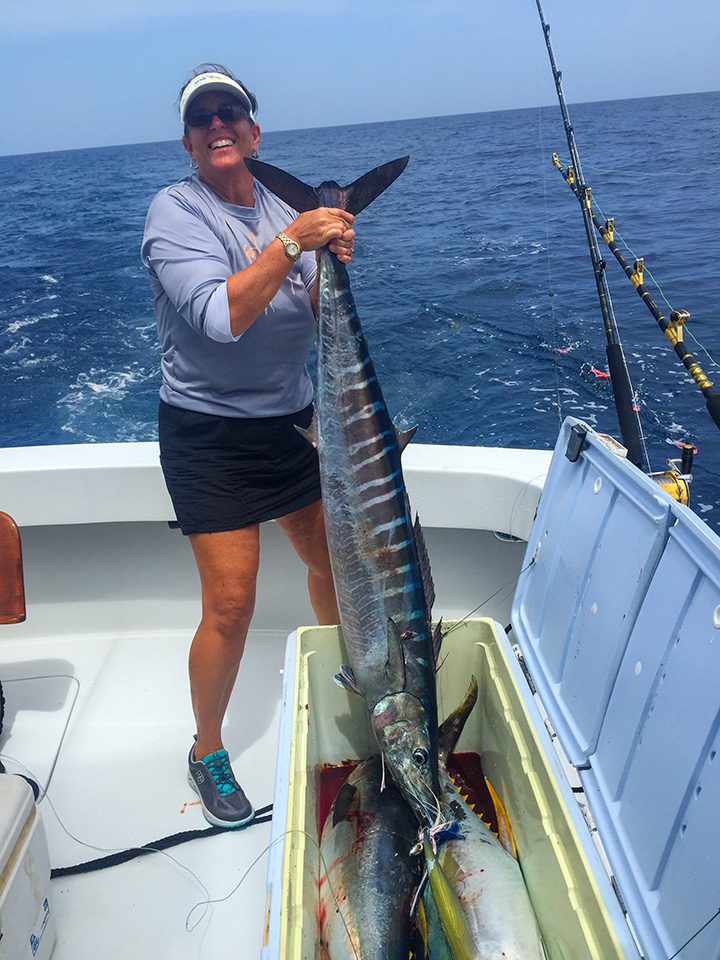 By CAM Staff
Instead of spending the next few months holed up inside, get yourself a good parka, find a window of decent weather and go fishing. Believe it or not, for some fisheries winter offers some of the best action of the year. Here are a few ideas to help you combat cabin fever.
1) Wintertime Wahoo: This time of year, wahoo pile up around the Bahamas. Some of the largest fish of the year will show up over the next couple of months.
High-speed trolling is the technique that allows captains to cover lots of water along rocky ledges, color changes, temperature breaks and dropoffs. 'Hoos hunt in packs, so multiple hook-ups and double-digit days are possible. This fishery requires some forethought and perhaps some flexibility. They bite best around the full and new moons, but you'll definitely want to avoid fronts and those wicked north winds.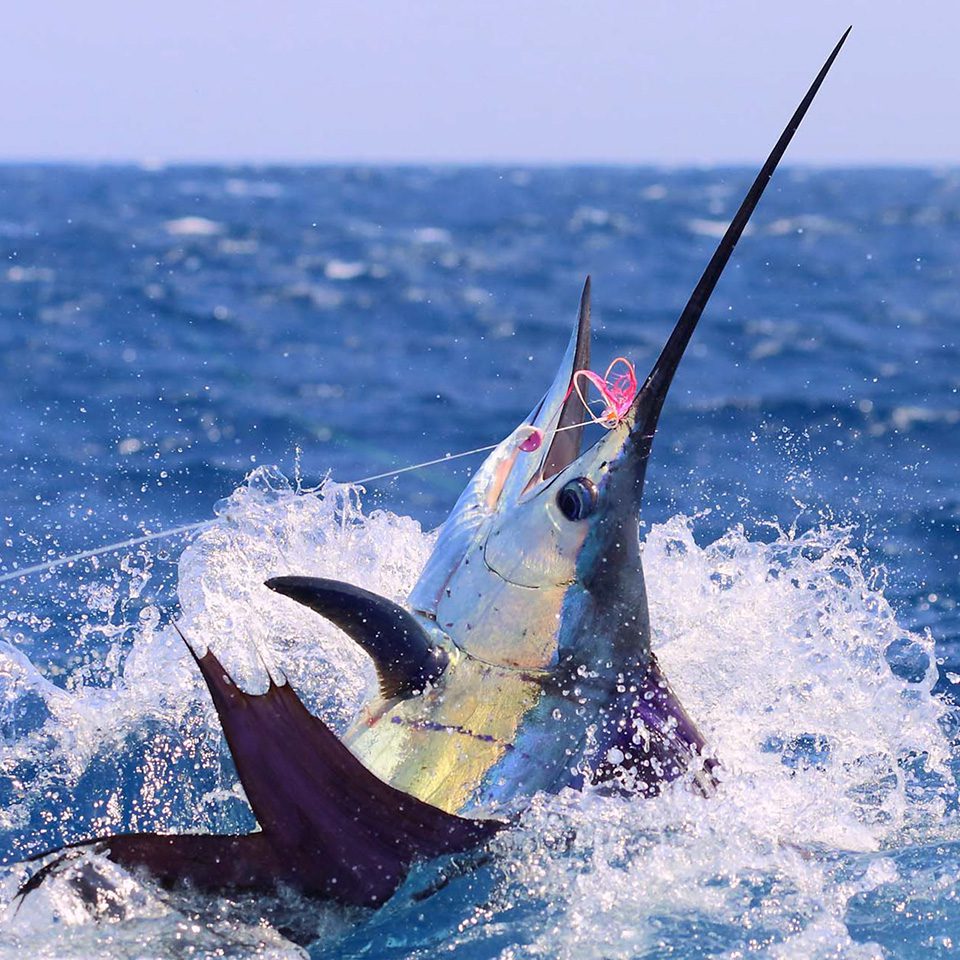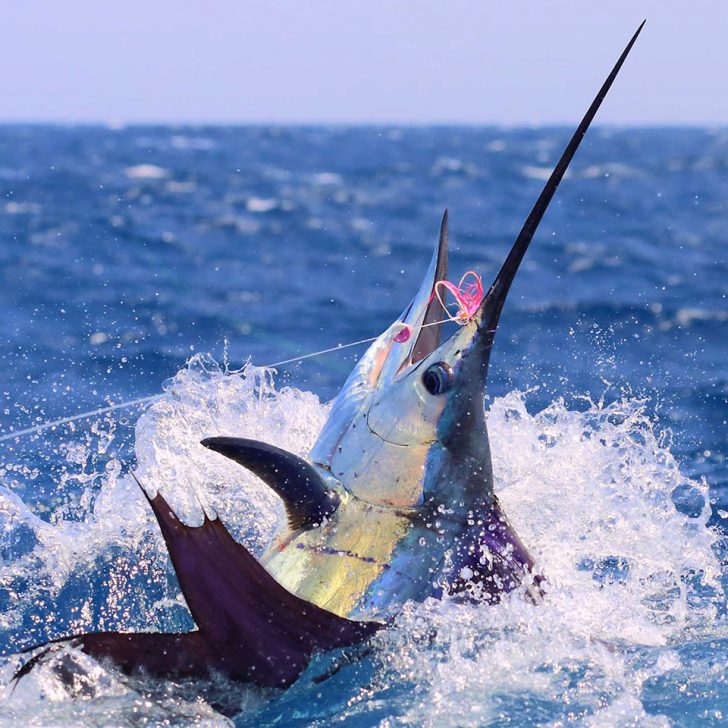 2) South Florida Sailfish: From December through February the Atlantic Coast of South Florida becomes one of the best sailfish destinations in the world. Release flags will be flying along the edge of the Gulf Stream from roughly Fort Pierce down through the Keys.
For this bite, you'll want to fish when the weather's a little rough. With strong winds from the north, tailing conditions push sailfish high in the water column to feed. They surf the swells and it's possible to sight fish for them, which is about as exciting as fishing gets.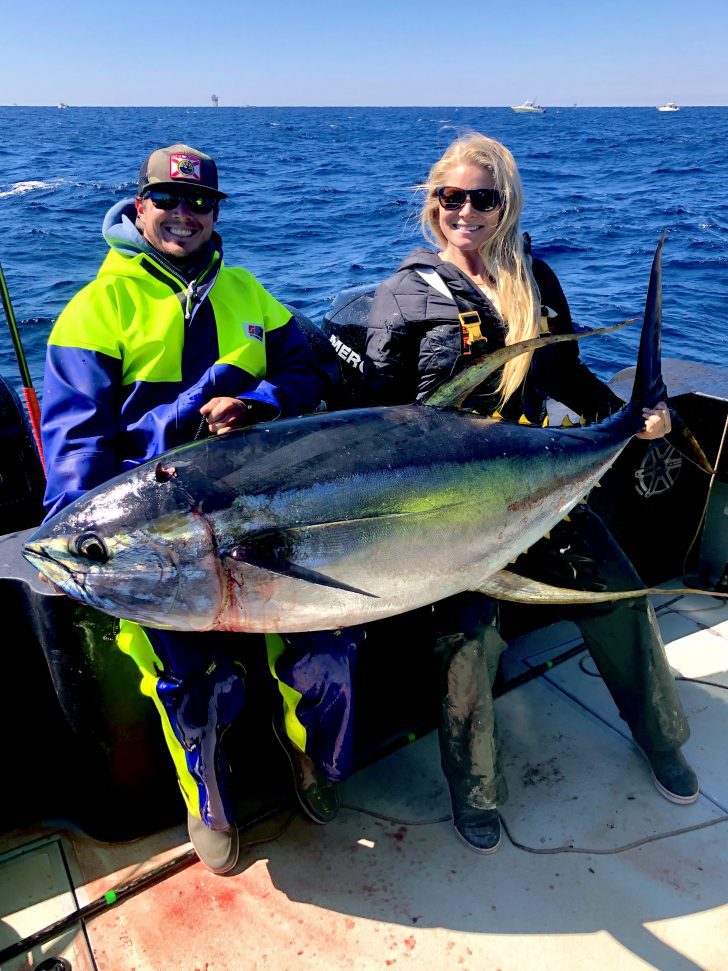 3) The Outer Banks: In winter, North Carolina's Outer Banks are the destination for several migrations which bring excellent fishing to the island chain from Oregon Inlet down past Ocracoke.
Out of Hatteras, it's a short ride out to the eastern edge of the Gulf Stream, and this time of year tuna congregate there to feast on a bounty of baitfish. Big bluefin tuna 200 pounds and larger are on the prowl, and anglers can also do battle with blackfin, yellowfin and bigeye tunas.
At the same time, big schools of striped bass will be marauding baitfish on the beaches and in the inlets. Surf anglers can encounter them blitzing menhaden by looking for bait and birds. Charter boats do good business this time of year trolling while keeping eyes peeled for stripers herding and crashing bait balls.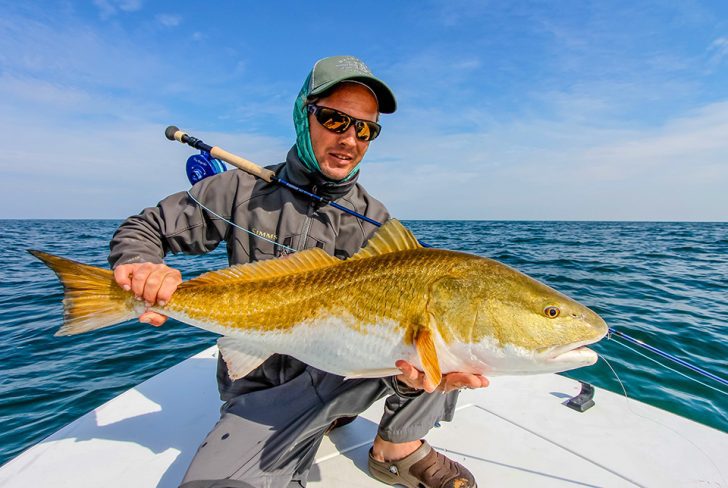 4) South Padre Island, Texas: Way down on the Mexican border, South Padre Island is as far south as you can go in Texas. The winters are mild and the fishing is good year-round.
When water temps drop, snook pile into the canals and school up. These schools of fish can be giant, and they are suckers for artificials. At the same time, the grass flats experience the clearest water of the year. Redfish, big trout and black drum cruise the flats, where anglers can sight fish them in shin-deep water.
5) Delayed Harvest Trout: On the East Coast from Maryland down to Georgia, most states have developed robust delayed harvest trout fisheries which keep fly fishers on the stream through the winter. These specially regulated fisheries are catch-and-release only through the cooler months and most of them have single-hook, artificial-only regulations.
Most delayed harvest streams are heavily stocked, usually with some larger-than-normal hatchery fish. Since you can't keep them, they stay in the creeks and rivers all winter long. Maryland, Pennsylvania, North Carolina, South Carolina and Georgia are some of the states with excellent delayed harvest programs. See their state wildlife agency websites for information.