With Spring fishing in full swing, there has been little to no rest for the Shore Thing guides. We have had crews out at the Cat Island House non-stop for the last couple of weeks. It has been a wild ride out on the island. I can honestly say we fished in the windiest conditions we have ever seen. One afternoon, while we were in the bayous, there were gusts over 40mph! Yes, we caught fish in it, but it was challenging. The next 2 trips out there, we were blessed with some insanely good weather.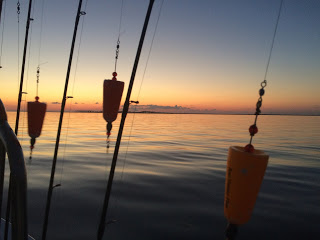 Even in gale force winds, we have been fishing our tails off out of the Island house. Almost every day our guides get to see the sun rise and set on the water. In between trips, the food has been off the charts good. Chef Frank has been knocking home runs left and right with his boiled shrimp, boiled crabs, gumbo, seafood portions of pasta, steaks, po-boys, and desserts.
We had the LSU Athletic Dept crew out at the Cat Island House, the last couple of days. It was a perfect 10 on the weather. We were able to fish where ever we wanted. The boys were able to catch plenty of big trout, perfect sized slot reds, and even mixed in some sheepsheads and sharks. In between trips, they explored the island, and take pictures of the eagles, shorelines, and other wildlife. This crew took advantage of every single second of their trip.
We have been relying heavily on the Boat Monkey popping corks. Our go to rigs has been a simple live bait rig. Under the Boat Monkey Cork is 2 feet of 30lb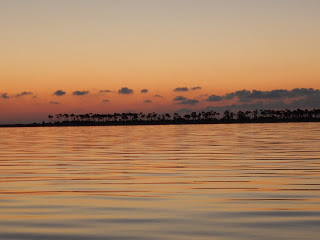 leader, a small split shot 3/4 of the way to the 1/0 khale hook. We have been using whatever live bait we can get our hands on (live shrimp, cocohoes, finger mullet, pogies or croakers). When the bites get rolling on the speckled trout and white trout, we have been switching to the SAVAGE GEAR 3-D Shrimp. I tried one of these life-like shrimps on two weeks ago, and it is still going strong.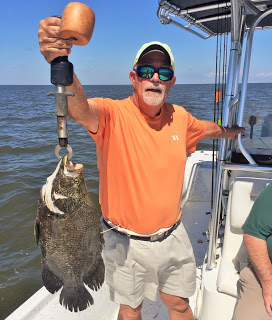 Happy to report that Capt Alex has gotten the first TRIPLE TAIL of 2017!!! It was a tagger (under 18 inches) but still a very welcome treat. The boys working the day trips out of our docks in Bayou Caddy and Pass Christian have been doing great. The school sized trout have been keeping everyone busy. Yes, there are plenty of undersized fish, and that just makes the upcoming fall that much more encouraging.
The most exciting bites that we've so far this month have been from the redfish bonanza. When the trout bites have faded off most mornings, we have been working on the slot reds. Capt Kenny threw a hail mary last week, and was able to knock out a 4 man limit of redfish in about 30-minutes!!! The live shrimp and minnows, under the very loud Boat Monkey Corks, have been the go-to rigs.
We are doing the best we can with updating the pictures and reports, but there is little free time for our guides this time of year. We will do our best to keep yall updated, but from the looks of things, it is gonna be one heck of bite for the next couple months. Give us a call if we can help get yall on the water. Thanks for reading!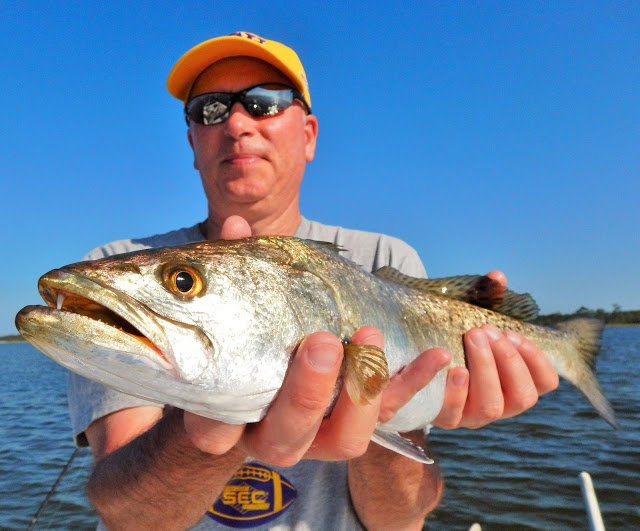 As always, have fun and be safe.
Capt. Sonny Schindler
Shore Thing Fishing Charters
Bay St Louis, MS
www.shorethingcharters.com
228-342-2295