by Christopher Sprague, Jr. Angler – Team Tuppens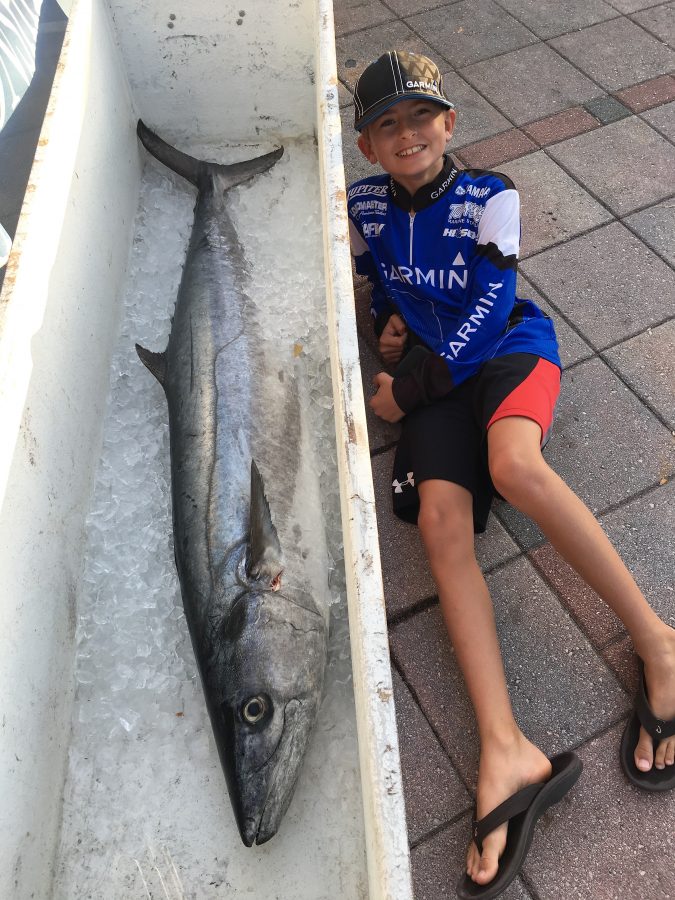 Hello anglers, this month has been insane for us tournament wise. Our team caught 2 great fish for the 2016 SKA Nationals. They were a 62 and 37-pound kingfish earning a 99-pound aggregate. We also won all the calcutta's, a 23 Sea Pro boat, 300 HP Mercury on a Loadmaster trailer and 3 bean bags! It was the best fishing trip I ever had. Day 1, we couldn't catch a fish for a long time. We waited and waited and finally got one on the flat line with a blue runner. We kept reeling and thought we lost it, but it was still on; a shark chased it to the boat. Our crew member reached out with the gaff and got it in the boat. It turned out to be 62 lbs. which got us into the 60-lb. club!
The next day we were nervous; we knew we only needed a 15 or above to most likely win. The same thing happened- it took around 7 hours to see a kingfish. We saw a 20 lb'er sky right next to us. It wouldn't bite; it was torture! We finally heard the reel scream and got the fish. We left right away for the weigh in. It turned out to be 37 pounds. We went to sleep that night very happy and couldn't believe we had won the SKA National Championships. It will be an experience I will never forget! If you'd like to see the video I filmed with my Garmin VIRB, check out my Youtube channel "Chronicles of Chris" kingfishing SKA Nationals Day 1 and Day2"! Tight Lines!