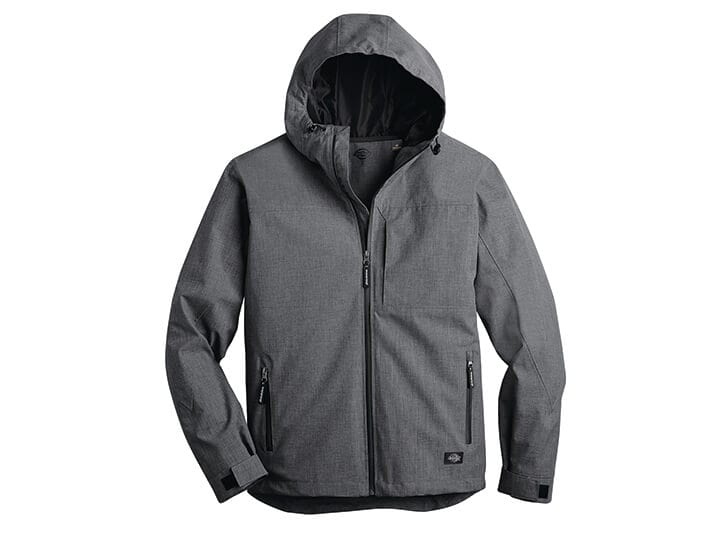 From the job site to the boat deck, Dickies' Waterproof Breathable Reflective Jacket has it all. It keeps you comfortable, dry and protected from the elements while providing greater visibility in low light conditions.
Waterproof: The jacket is water resistant and its chest and lower pockets feature waterproof zippers.
Breathable: At just 5.6 ozs., this jacket is lightweight and breathable to keep you comfortable no matter the conditions.
Reflective: For safety, this jacket features enhanced visibility in low light conditions. It appears to light up when light is flashed upon it. 100% Polyester reflective print 10K/10K lamination.