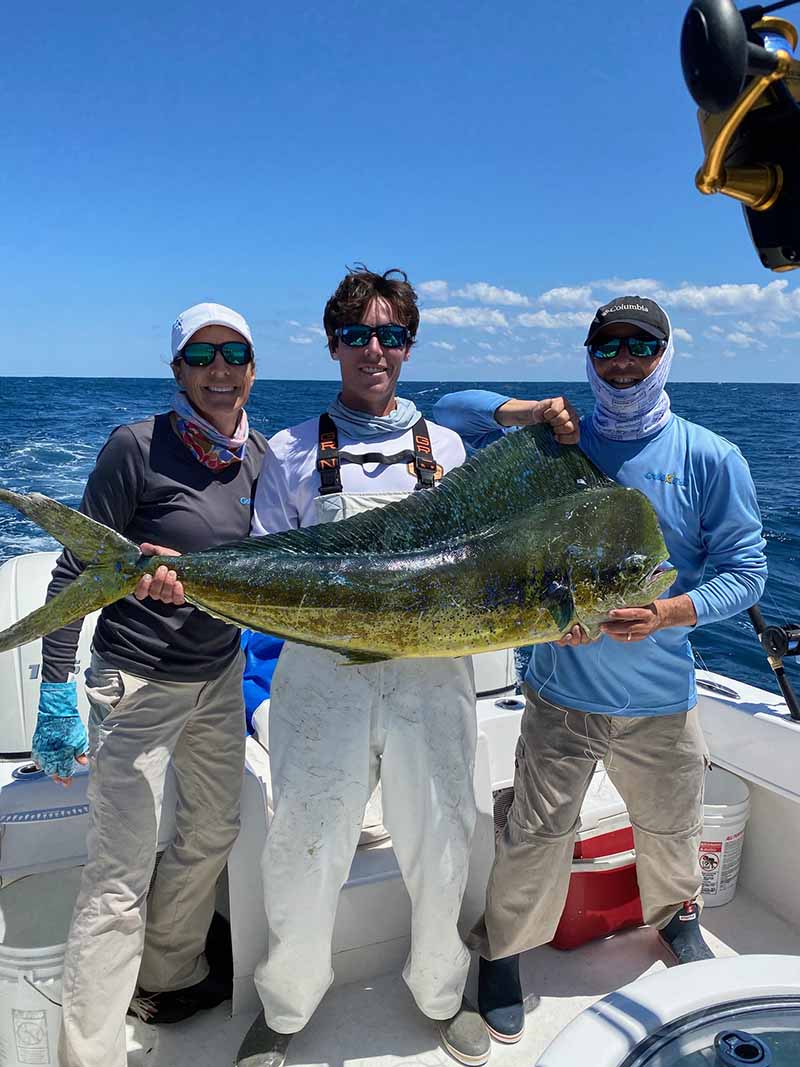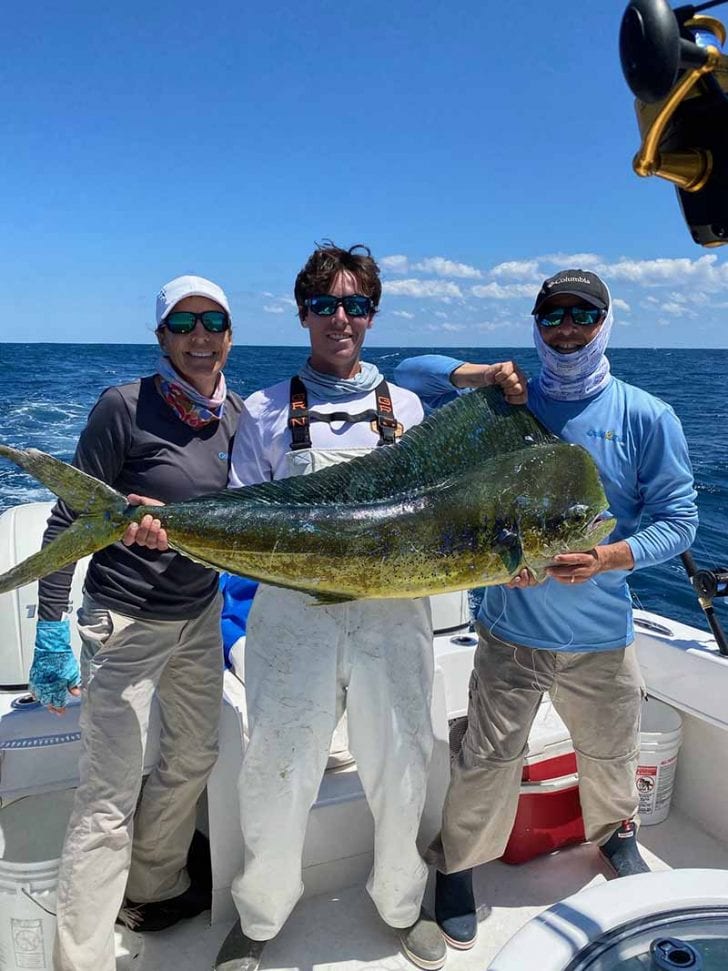 May is here and this is a very exciting time for us mahi-mahi and grouper offshore Fort Pierce fisherman! May first is the opening of grouper season here on the Treasure Coast which means it is time to bust out the bottom rods and get to work.
When targeting grouper, it is vital to have the right bait. I prefer live blue runners, grunts, or sardines. Live pilchards and threadfins will work as well, I just have a hard time keeping the red snapper from eating those baits on the way down. Depths from 80-to-200 feet of water are where you can find these creatures cruising the bottom or under their favorite rock. When it comes to terminal tackle, 65-pound braid mainline and 80-pound fluorocarbon leader are my weapons of choice. I connect the rig with a 3-way swivel and use anywhere from 12 ounces of lead when I am in shallow water (80-to-100 feet) to 24-to-48 ounces of lead depending on current in the deeper water (120-to-200 feet). They are one of the tastiest treats the ocean has to offer so go get after them!
The mangrove and mutton snapper bite will also continue to get better throughout May. Look for those fish in 65-to-90 feet of water on the bottom. Use the smallest sinker possible to hold bottom with the current. This will improve your bite ratio tremendously. I like to use about 8 foot of 40-pound fluorocarbon leader and a 4/0 live bait hook. Cut cigar minnows are my bait of choice and also a cut grunt. If you are catching grunts on the bottom, there are snapper around.
If grouper fishing is not your style there is nothing to fear, the trolling bite is normally very good throughout May. Kingfish and cobia can be found on the reef in 60-to-90 feet of water with live bait or trolling spoons and plugs. If you are marking baitfish on the bottom on the reef, you are around predatory fish.  The mahi-mahi are also around anywhere from 90-to-300 feet trolling lures or ballyhoo. Look for temperature breaks and weed lines for these fish to congregate around. Also, make sure to have a spinning rod rigged up and ready to pitch bait at any mahi-mahi that may be hanging out underneath the weed lines as you troll by. When they will not hit a trolling lure a piece of cut bait will work well.
Book a trip with us on the spacious 32ST Contender and let's get after them!
Remember to always be safe on the water and do not forget about Florida's new kill switch law that went into effect April 1. Anytime the boat engine is running those kill switch lanyards must be attached to the driver. Good luck out there and tight lines!
FORECAST BY: Capt. Colton Hester
Sonna Girl Fishing Charters
(772) 293-5342
colton@sonnagirlfishing.com
www.sonnagirlfishing.com