Latest Fishing & Outdoor News
Treasure Coast - Tournament News
Treasure Coast - Kayaking & Canoeing
Look to target mahi, kings and sails in the 80-to-120 feet area trolling a live bait or Yo-Zuri plug to pick up a few fish...
Oct 27th, 2020
Flyfishing Corner
For me personally, November marks the change from our fall to winter fishery.
Oct 27th, 2020
Conservation
IRK Executive Director Mike Conner joined Capt. Alex Gorichky in late-September to get a glimpse of the chronic algal bloom in the Port Canaveral region.
Oct 27th, 2020
Video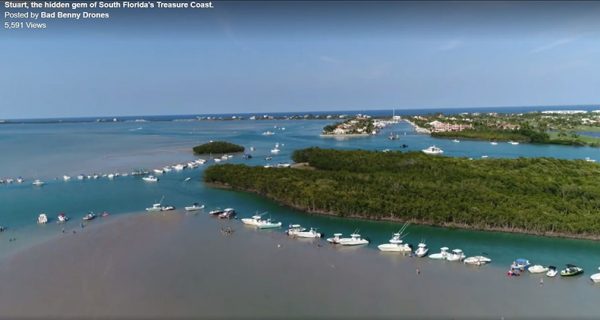 A great aerial perspective of Stuart's beautiful waterways and fishing grounds courtesy of Bad Benny Drones.
Latest E-Magazine
Fishing Forecasts
Treasure Coast Tide Charts
Sign Up!

Treasure Coast Bragboard
Thanks for Supporting Our Advertisers
Scuba Conditions & Forecasts
As fall progresses and temperatures drop offshore, large fish should return to area waters. Spearfishermen will notice the return of large gag and black grouper to area reefs and wrecks when water temperature hits the mid to low 70s
Fishing Conditions
Treasure Coast Weather
Wind & Weather
Like us on Facebook