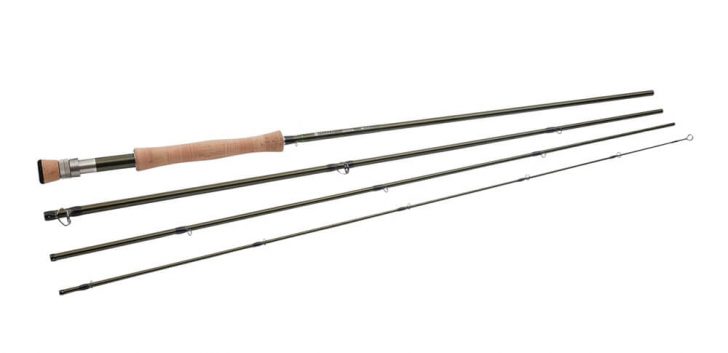 All carbon rods use a resin adhesive to bond them together. For the new Zephrus rods, Hardy opts for the resin material found in SINTRIX, produced by 3M. Whether leaning into a leaping triple-digit tarpon on Caribbean flats or delicately casting to finicky, sipping brown trout on the Madison, anglers will appreciate and rely on the Zephrus' performance.
This unique, silica-nano process gives the Hardy Zephrus freshwater and saltwater models strength throughout the rod. SINTRIX 440 blank construction makes the Zephrus rod 60 percent stronger than traditional graphite fibers and up to 30 percent savings in overall weight.
REC black pearl recoil guides with Fuji titanium stripper align the Zephrus blank for optimum casting distance. The highly refined medium-fast action blank has reserve power when needed and gives anglers incredible line feel. Light in the hand, the 8-foot freshwater rod weighs only 2.5 ounces and is in perfect balance with the reel for a complete day of casting. The select hardwood and triaxial carbon spacers deliver added sensitivity to the Zephrus and custom reel seat holds the reel in place.
All 11 freshwater Zephrus rods are four-piece, and the nine saltwater models are one- or four-piece, with each rod, packed in a convenient travel tube. MSRP for the four-piece Zephrus rods is $649.00 – $799.00 and $709.00 – $749.00 for the one-piece saltwater version.