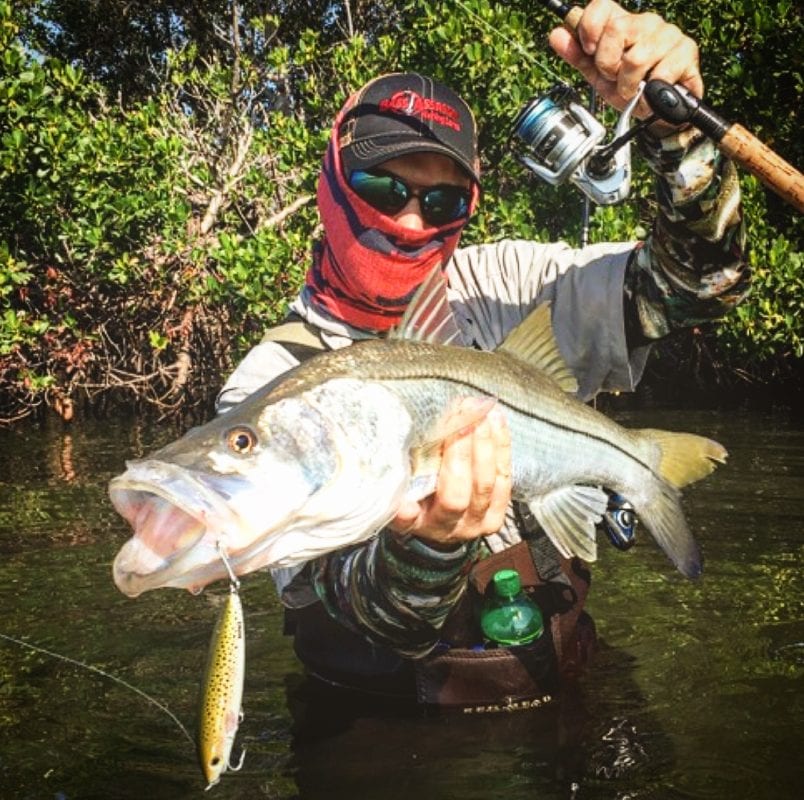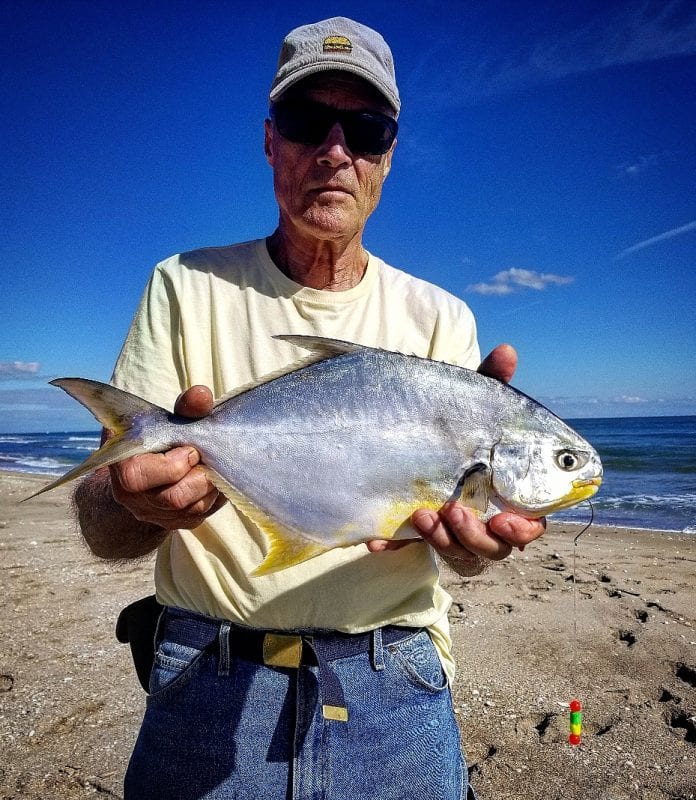 Beach fishing in December is when things start to pick up for the pompano fisherman. Northeast winds and cold fronts will push good numbers of pompano and other species down the coast of South Florida. The land fisherman wants to look for clean water and normally an outgoing tide, using baits like sand fleas, clams, fish bites and fresh dead shrimp. Look for different beaches that have multiple waves breaking at different distances off the beach, which will indicate that there is a lot of contour to the bottom at that spot.
Fishing in the Indian River should get very good in the shallow waters. With more cold fronts approaching, the sun will heat up the shallows quicker and some of the predator fish will come up in the shallows as the sun rises looking for baitfish, so getting out early in the morning is not always very important in December. Not to mention, I've had some of my best success catching redfish in the middle of the day in December. Throwing lures like the Bass Assassin Sea Shad in the Mudbug color will get you plenty of redfish. If the water is very calm, you might have to slow your approach down and throw a D.O.A. Shrimp in the clear and gold or clear and red color and fish very slow. When you feel the THUMP, set the hook and hold on tight. Adding a rattle to your rubber baits will increase your odds from having a good day or having a great day!
When you are on the flats and you see the pelicans diving, pay very close attention to how they are diving. If the pelicans are diving and they come up very quickly, they are probably diving on mullet. If they are diving and keeping their bill in the water that means they are diving on smaller minnows or greenies. this will also help you determine on what size lure you should be using. I've observed an angler making a very small change and instantly start catching better fish. Always try to learn something when you are out fishing. Don't be afraid to ask questions. Fishing is something you can almost never master and that's what makes it so much fun—the unknown on every single fishing trip. So, don't forget to always have fun and pick up new tips and strategies along the way.
Now until Christmas Eve, I will be offering a buy one, get one gift certificate for two anglers to go on one fishing trip for the cost of a $100. I supply everything for you and give you four different location options. If this is something that sounds interesting to you, contact me by phone or email me anytime!
FORECAST BY: Jayson Arman
That's R-Man Land Based Fishing Services
[email protected] 
(772) 530-8080