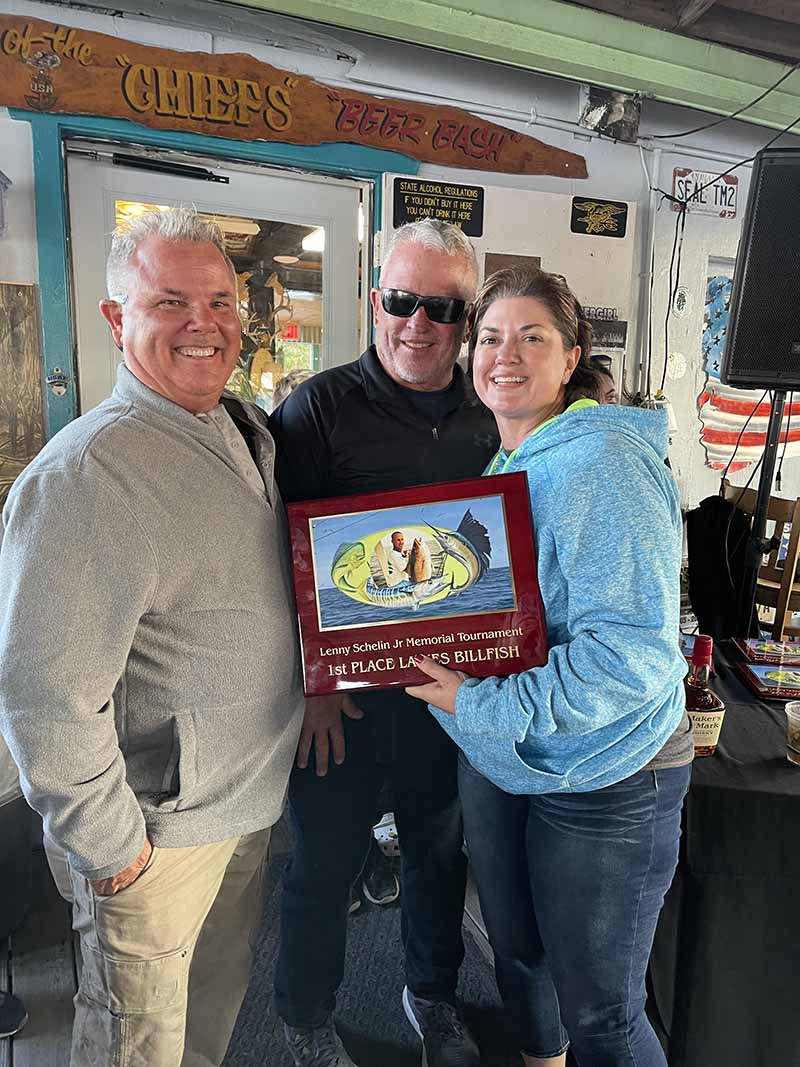 Treasure Coast sportsmen faced rough sea conditions and cold weather during this year's tournament to make possible a successful event again this year. Fishing was more active with sailfishing, but with less action in the meat division this year than in the past. The tournament's namesake, Lenny Schelin, Jr. was a well-known and beloved mate and captain who lost his struggle with devastating terminal brain cancer in 2018.  Sponsors and organizers of the tournament began the event in hopes of funding research for glioblastoma brain cancer, which has affected many in our Treasure Coast area.  Many of the victims are young waterman and sport fishermen. Proceeds from the fundraiser will be awarded locally to the Cleveland Clinic Research and Innovation Center in Tradition. New breakthroughs are occurring in analysis of genomic sequences in glioblastoma and other cancers. Much of this research is now being performed here in the Treasure Coast at Cleveland Clinic Tradition.
This year's tournament was well attended, with several out of state anglers and donors. One of the boats participating felt strongly committed to supporting the tournament, due to the recent loss of a close family member to glioblastoma.
There were awards and cash prizes for sailfish released and meat fish divisions. Anglers fishing in this division were judged according to aggregate weight of a combination of dolphin, tuna, wahoo, cobia, king mackerel and grouper.
This year the top sailfishing boat Waterman won with 13 released sailfish.  Second place was Dakeri with ten releases. Third place was won by Lo Que Sea, the boat Lenny Jr. crewed on for several years. Lo Que Sea had nine released sailfish.
Summergirl won the meat fish division with the help of a 25-pound kingfish putting them over the top. This year, the tourney featured a Ladies Division and a Junior Anglers division for the first time. Jen Cameron on the Floridian and Lisa Jillson on the J Hook both hooked and caught two sailfish each to tie for the Ladies Division sailfish category.  Lo Que Sea Chica's won the women's meat division category. Sutton Paul Jr., winner of the Junior Angler Division trophy was awarded a marlin necklace for first place. Sutton's first sailfish was caught when fishing with his dad and Lenny Jr.  Sutton has continued fishing since! Lenny Jr. would be proud if him. The tourney is hoping to expand the Junior Angler division and to continue the legacy of getting more kids involved in sportfishing and marine conservation.
Lenny Schelin Sr. stated, "We are so grateful to all of the anglers, and everyone who contributed not only by fishing the tournament, but also through sponsorships, individual donations or by purchasing or donating an auction item."
Local businesses and individuals generously donated auction items including fishing gear, inshore and offshore fishing charters, original artworks, marine services, gift certificates and many other items.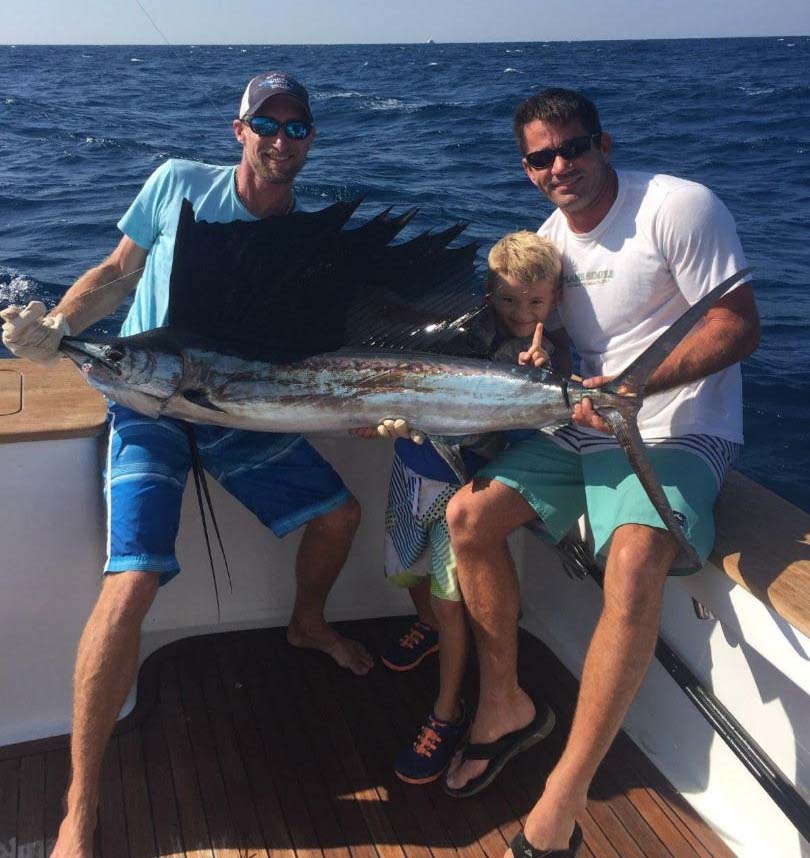 The highest bid item was an original elm and mahogany bull dolphin, handcrafted by Randy Ard, a local woodwork artist. Eric Paul did not disappoint once again this year with his enthusiastic bidding and new acquisition to his Yeti cooler collection, being a top bidder in this year's auction.
Preliminary total proceeds from this year's tournament should exceed $50,000.
Cobb's Landing, Little Jim Bait & Tackle, and local purveyors provided live music, food and drinks for the kickoff and the awards banquet. Cobb's Landing's Donna Qvarnstrom did a splendid job of coordinating the event and handling every detail, making this year's event so successful.
The Lenny Schelin, Jr. Memorial Tournament is a non-profit 501(c)3. Organizers are already planning for next year's event.
"Each year the auction has become bigger and more entertaining", says Debbie Johnson, mother of Lenny Schelin, Jr. "Regardless of whether you participate as a sponsor, an angler or enjoy the auction…the event is a great way to honor Lenny's memory and to support a great cause, identifying the cause and treating Glioblastoma Brain Cancer."