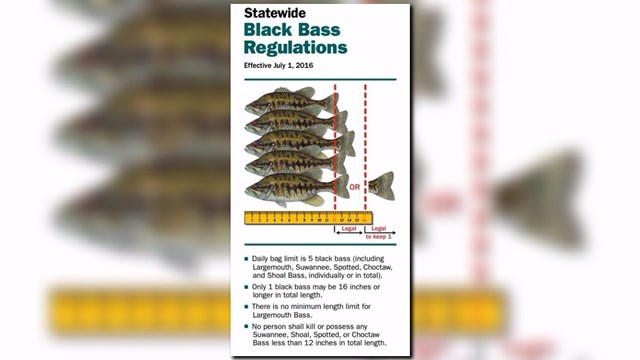 TALLAHASSEE, Fla. — Start getting your fishing poles primed for this weekend. Florida Governor Rick Scott has just announced that you can fish license-free this Saturday and Sunday.
The annual license-free freshwater fishing event will occur this year on April 1 and 2. The two-day event will allow both Floridians and state visitors to fish out of freshwater areas without a recreational fishing license.
"Florida is proud to be the Fishing Capital of the World, and I encourage everyone to take advantage of the license-free days this weekend," said Scott.
The required $17 permit is waived this weekend, but normal freshwater seasonal regulations and size restrictions still apply. You can find a complete list of Florida's freshwater fishing regulations here.
"If you've never been fishing before, this is a great opportunity to get out there and give it a try," Florida Fish and Wildlife Conservation Commission Chairman Brian Yablonski said, "or, if you're a seasoned angler, take a friend or family member who has never been."
The State of Florida also offers annual saltwater license-free fishing days during the year. You can find fishing tips and forecasts for your specific region on the Florida Fish and Wildlife Conservation Commission website.