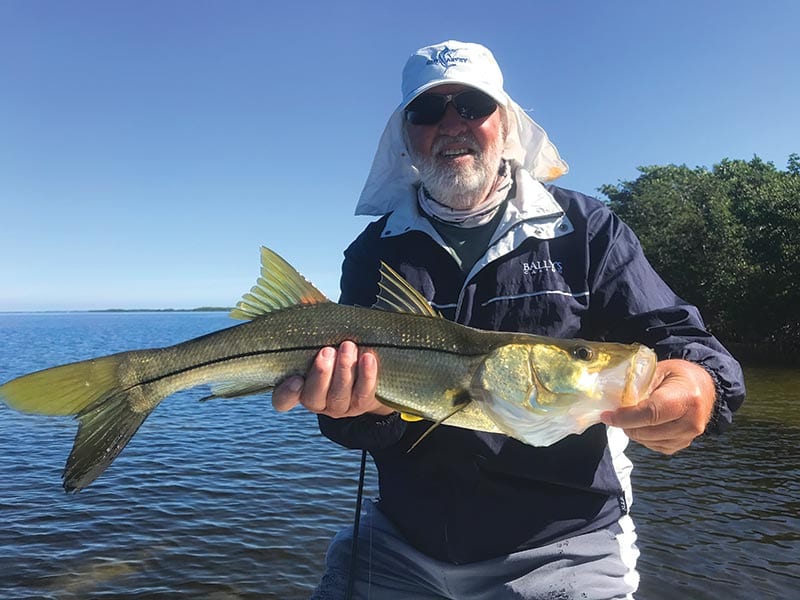 by Capt. Dave Stephens
The great thing about April is that winter has come to an end. I'm not saying that we can't have a freak cold front come through, but highly unlikely. Snook are making their way out from the deeper water haunts where they've been hanging close. The barrier islands have been holding good numbers of fish. On higher water, points have been holding a lot of fish. Tide flow will be very important to locating fish on points. On lower water, focus on pot holes on the flats. Live bait has been getting the best action. Baits such as pilchards, herring, also pinfish will get the job done. The legal length for snook is 28-33", a slot due to the fact that most snook over 33" are females. Also, these guys spawn during the summer months. Keep that in mind when you catch that "almost over slot" fish that it's a very good chance it's a female fish that's getting full of roe.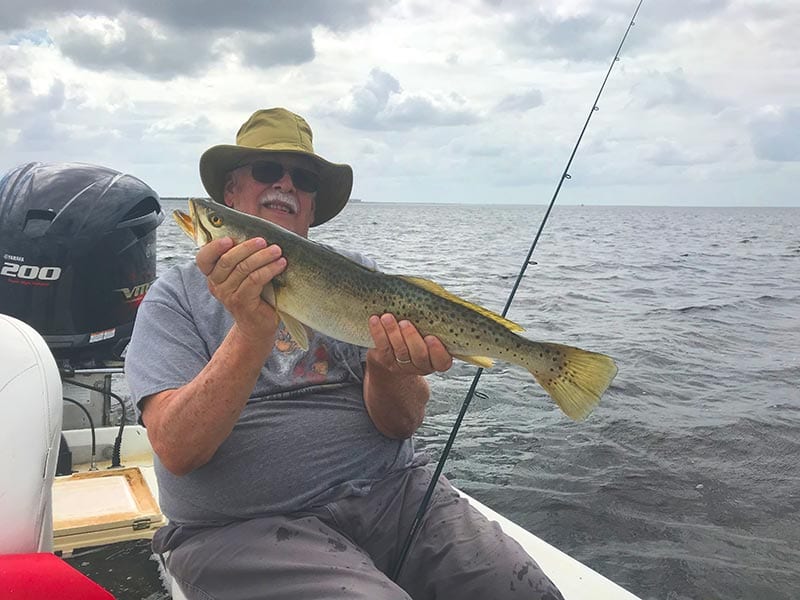 The trout bite has been the most consistent over the last couple weeks. With the cooling and warming water these guys have still been feeding very well. On a recent half-day charter, we had 12 fish over 20". The biggest that morning measured 27" and we let that big girl go to make baby's. Pot holes on the closer to the bars have been holding a majority of the fish. On higher tides the flats with sand and grass mix have been the better bite. If Mother Nature throws us a curve ball, look over solid grass for trout where the bigger fish will be looking to warm up. Live baits such as pilchards and herring have got the best bites. Shrimp fished under a popping cork will also get the job done. For you artificial guys looking for a top-water bite, this is a great time. This is one of my favorite times of the year to catch big trout on top water. Drifting the flats, fan casting will get the job done.
As the water temps keep rising, keep your eye out for some of our migratory fish. Birds such as terns and seagulls are great indicators for schooling Spanish mackerel. These guys are often overlooked as great game fish. For a 2-3- pound fish, they put up a great fight and are not bad on the grill. The key is to prepare these guys fresh. Mackerel are a little bit more oily than other fish, so they don't freeze well. However, if prepared fresh, are excellent table fare. Look forward to great fishing, the water temps are rising and the fish are biting.
If you would like to experience some of Southwest Florida's finest fishing, give us a call, 941-916-5769 or send an email to [email protected]. All of our charters are private and customized to fit you and your party's needs. Capt. Dave Stephens, www.backbayxtremes.com