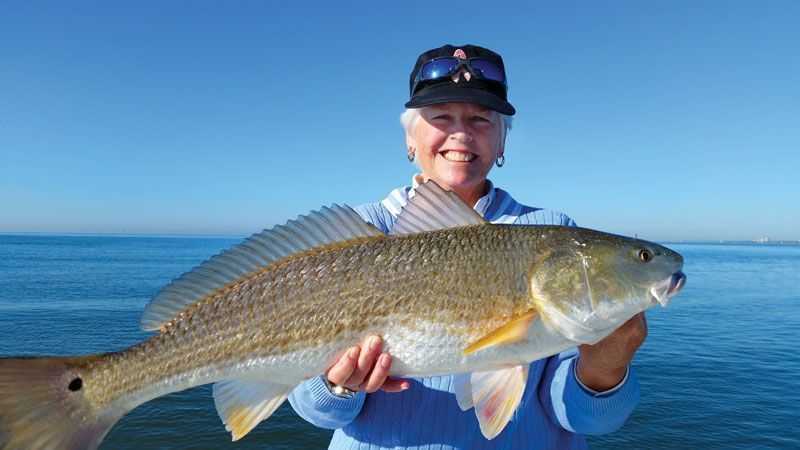 By: Ron "The Pirate" Johnson
If you're on the Gulf Coast of Mississippi this December, take some time and see what breathtaking adventures we can offer you. This time of year the air is cool, but not cold. Shrimp and baitfish have moved into the bays and bayous, and fishing is good. Pick up the phone and call one of our charter boat captains, and let a fishing adventure begin. Life is infinitely better with the spice in it.
I'm Ron, and I'm all about fishing.
This week I went fishing with Mega-bite Charters out of D'Iberville, Miss. Mega-bite Charters is owned and captained by Brian Cuevas. This is the second time I have fished with Mega-bite, and both times I took family members along. This should tell the reader two things:  First, Brian is a good, safe captain. Second, Brian's boat is in good shape (it's also amazingly clean). I'm not going to risk the safety of my family or yours. It's deal-breaking point with me.
With the sun brightly shinning, we launched out of D'Iberville Marina around 8 a.m. Capt. Brian provided the baits, which were live shrimp, and all the hardware necessary for a full day's fishing. His Rod and reels are in great shape, with fresh line and ready to fish. This is the shear beauty of chartering with a captain like Brian. The work is done for you, plus you don't need to buy a fishing license, simply show up.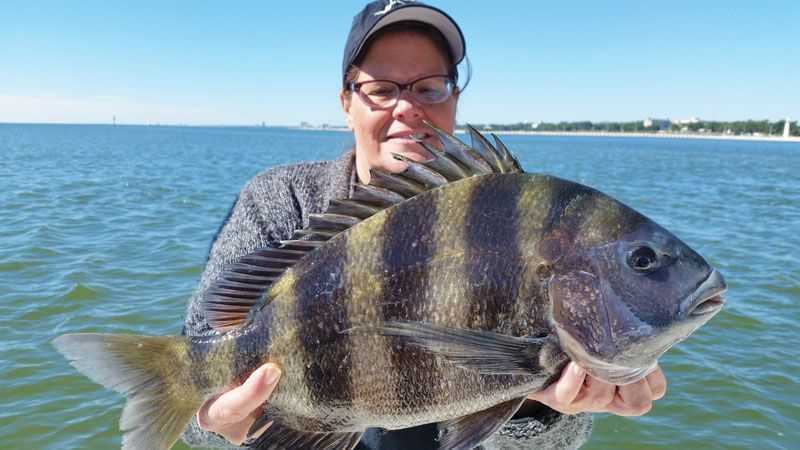 Capt. Brian moved the boat quickly across the bay. The very first place we stopped, the fishing was slow, and Capt. Brian wanted to put us on fish. Still, we waited a few moments to enjoy watching a nesting osprey. Moving south toward the next fishing hole, Capt. Brian pointed out a large adult bald eagle. You just got to love the Mississippi Coast in the wintertime.
The second spot Capt. Brian took us to was ripping. Redfish hammered the baits almost as soon as they hit the water. Black drum and large sheepshead joined in the feeding frenzy as well. I lost count of the redfish we caught and released. When the fishing finally slowed, Capt. Brian motored us across the bay.
If you want to stay in one spot and bust 'em up all day, Capt. Brian will surely let you. But I definitely prefer to try different locations. The next fishing hole was also smoking hot, this time with big sheepshead and black drum. The third location produced some nice white trout. We ended the day at a location that produced huge speckled trout. By day's end, my cooler was completely full of fish and we were all smiles. We went through 148 shrimp and a couple of croakers. That's a heck of a lot of bites.
Contact Capt. Brian at (877) 797-0021 or book a trip on his website at www.teammegabite.com.
I'm Ron, and I'm all about fishing.
When I say, "I recommend Mega-bite Charters and Capt. Brian Cuevas, you better believe I mean it."