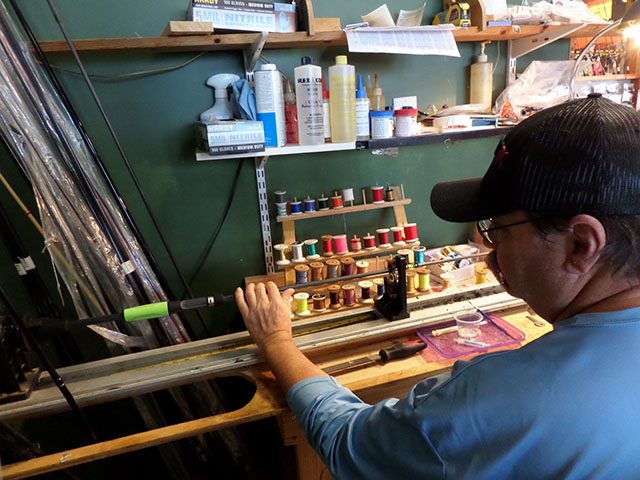 By: Mike Pehanich
North Fork Bait & Tackle has signed on with Winn Inc. to become the first member of the Winn Authorized Service Center network in Florida. The Jensen Beach-based tackle retailer and custom rod builder will begin mechanical grip and reel seat removal and replacement of cork and EVA foam grips with grips made with Winn's advanced WinnDry polymer material on October 1.
Owner Steve Keller, who builds custom rods for fresh- and saltwater anglers in the St. Lucie area and surrounding Florida regions, believes his new rod grip replacement service is the perfect complement to his rod building and repair operation.
"A set of Winn rod grips will improve an old fishing rod and make it better than new," says Keller, who has built a wide variety of rods with Winn grips. "We expect our rod grip replacement service to get real popular with our customers!"
Winn rod grips are made from the patented materials and designs of Dr. Ben Huang, aerospace engineering pioneer who worked under Wernher von Braun in the development of the Saturn V rocket that took American astronauts to the moon. Known for their user-friendly comfort and ergonomic benefits as well as their colors and style, the grips retain their "tacky" feel even in a hostile wet environment and weather extremes.
North Fork B&T will offer a wide range of sizes, colors and styles of grips from the Winn's interchangeable grip system along with the new Winn Rod Handle System, an integrated grip and reel seat unit that simplifies rod grip retrofits. "We expect Winn's rod handle system to be a real hit," adds Keller.
North Fork will receive safety and operational training for the Winn Grip/Reel Seat Removal Machine.
Contact North Fork Bait & Tackle at 772-692-9938. Check it out on Facebook and Instagram.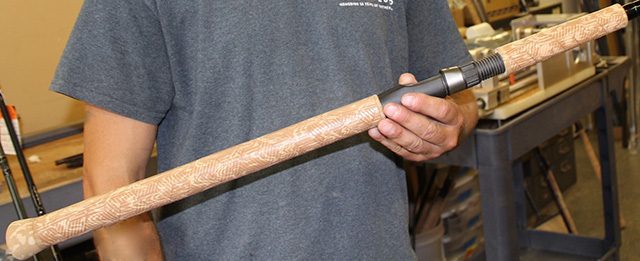 [easy-social-share]