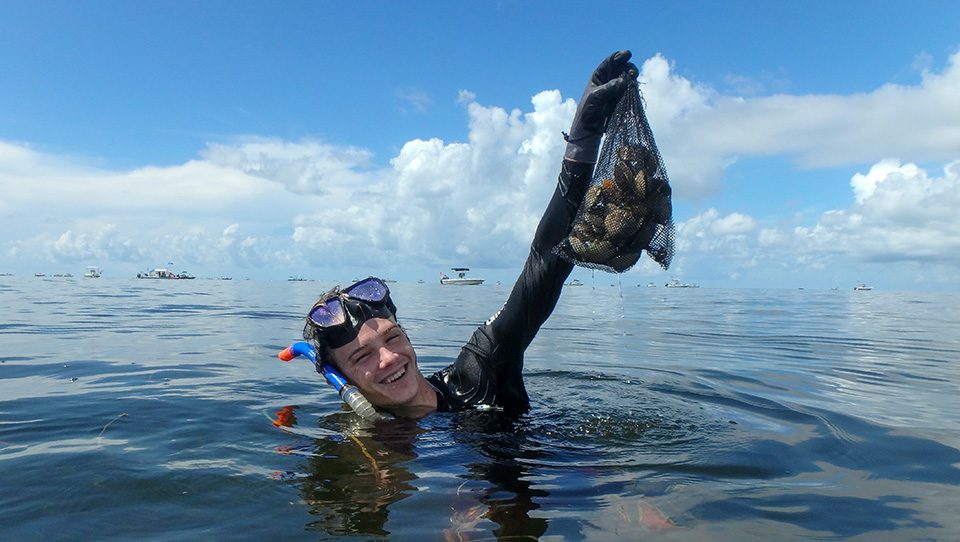 Here's some exciting news for Gulf Coast scallopers. This season's bay scallop season will be extended from 10 days to 37 days in the Pasco Zone. The recreational bay scallop season for this area opens July 1 and closes Aug. 6, allowing harvest to begin during the weekend in advance of the Fourth of July holiday. These season dates also support a fun recreational opportunity for families as they occur before students return to Pasco County schools.
"Extending the season will increase the economic benefits from this popular recreational fishery to local communities in the region," said Jessica McCawley, Division of Marine Fisheries Management Director. We will continue these efforts by exploring long-term season options for future years via the formal rulemaking process."
Between 2017 and 2020, FWC took a pilot approach to establish regionally specific bay scallop regulations while also maintaining the sustainability of local scallop populations. As part of this effort, the allowable harvest area for scallops was extended to include Pasco County waters starting in 2018. The Pasco Zone for bay scallop management includes all Florida waters south of the Pasco-Hernando county line and north of the Anclote Key Lighthouse (approximately 0.37 miles south of the Pasco-Pinellas county line.
The daily bag limit in this area is 2 gallons of whole bay scallops in the shell or 1 pint of shucked bay scallop meat per person, with no more than a total of 10 gallons of whole bay scallops in the shell or 1/2 gallon (4 pints) shucked bay scallop meat per vessel.
For more information, go to MyFWC.com.