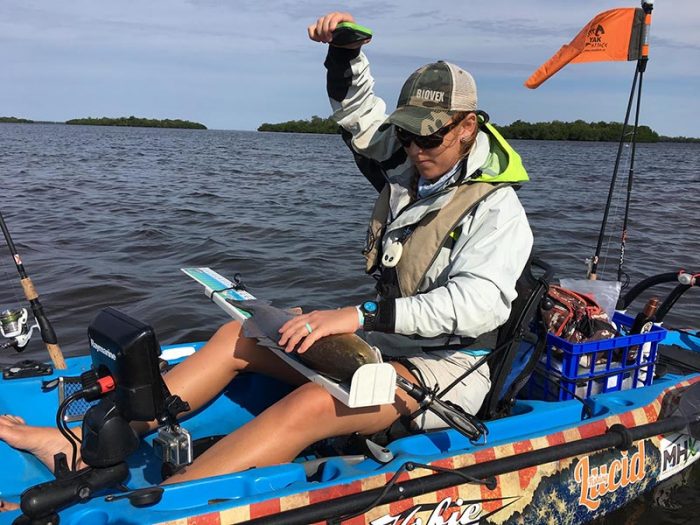 As a kayak fisherman, we have the opportunity that nobody else has. We can fish offshore, inshore and bass tournaments. We can do this all from the same boat. Each year it still blows my mind daily that I'm able to drag myself to Kentucky Lake and then to the Bahamas over the course of a month using the same kayak.
Whether you've been searching for local tournaments or you're craving a destination event, the effort is the same, from choosing the most beneficial, to pre-fishing, to rounding up tackle. We add elements when traveling great distances, like lodging and fuel, but our greatest add is the extra adventure. In my opinion, I rather see folks invest in one or two tournaments that take them out of their element. Then again there's always greatness that comes from being the local stick.
Here are some of the best ways I've found to prepare for your kayak fishing tournament season.
First make a list of all the tournaments you want to fish. You probably want to fish an Extreme Kayak Tournament Fishing event, a Hobie World's Qualifier, and for me it will be bass tournaments. Don't forget our local charity events. If you want to learn Texas, there's the KATS events. I usually can't decide what I'm fishing until I have it all laid out on the calendar. This is where I'll end up finding that tournaments cross or where tradeshows cross and it actually works best for me on some level. Once I've decided, I will go ahead and order the Fishing Hot Spots paper maps. That's where the bottom of my pre-fishing starts.
Then my next step is to budget out fishing licenses and figure out if I need a year license or if I can get away with a seven day. Most of the time I can get away with a seven day. I've been stuck buying a year license in Tennessee and Kentucky for the last two years. Sometimes even if you think you might go back, the year license isn't much more and well worth the investment.
The next most expensive and important step is lodging. You'll come to find that you don't want to wait until the last second to do this. I think everyone has seen photos of me setting up my campsite for tournaments. It's called budgeting and there really isn't anything wrong with wanting to be alone either. I started to make friends who I realized were as serious as I was. Those are the people who I will share a room, cabin, or house with. To be honest, it really doesn't cost me much more, if it even costs me more to share. I just like my time and my end of the day mental breakdown of the day with zero distractions.
There's no excuses to not fish a tournament when you live in Florida. We're spoiled with so many different destinations.
Christina Weber is a born and raised South Florida fisherman utilizing the fishing capital to the full extent. For her, kayak fishing happened by accident when she wanted to venture into  uncharted waters that she couldn't reach by motor boat. Over time, she realized that a kayak could take her anywhere, and fish freshwater, saltwater, inshore and offshore all from her Hobie Outback. Christina has been competing in tournaments for over 10 years. For more on Christina, visit www.christinaweberfishing.com.