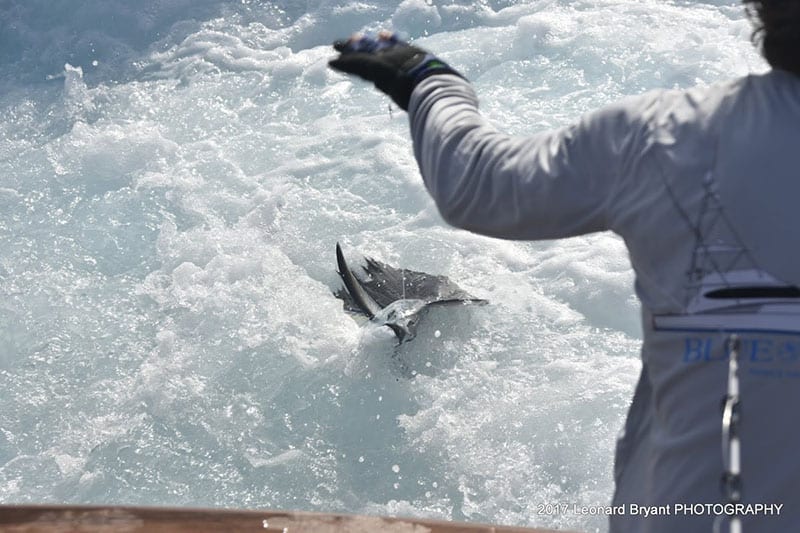 By Ed Killer of TCPalm.com and USA Today Network, for Coastal Angler Magazine
Soon after the Thanksgiving leftovers were put away in the refrigerator, it was time for sailfish tournament specialists to get out on the water for bow to bow action. Boats from up and down the eastern seaboard arrived in Stuart to participate in the five-event season which extends into early January in this region. The first two tournaments – the Fish Heads of Stuart Quickie and the Pirates Cove Sailfish Classic – hosted fleets of 17 and 18 boats, respectively. Mullet were rigged for teaser baits, fresh ballyhoo were fitted with circle hooks, and some of the nation's finest crews assembled. Only trouble was, someone forgot to tell the sailfish.
Fish Heads of Stuart Quickie
The Quickie, known as the Fish Heads of Stuart Invitational for the past four years, after it ran for about 12 years under the Finest Kind flag, returned this year. Fish Heads owners Brent and Heather Kane added a tournament to the Treasure Coast calendar by bringing back the Quickie on its original post-Thanksgiving dates, and moving the Fish Heads Invitational to Dec. 14-17. Brilliant move by the Kanes which should pay off with a solid tournament for both fishing and participation.
Showtime! — with Capt. Wink Doerzbacher and owners and anglers Nancy and Fred Hardwick of Sailfish Point, Howard Webb, Ebby Hall and Tom Russell, and crewmen Jon Meade, Jimbo Brogan and Mike Everly Jr. — capitalized on all three of the team's sailfish bites around midday on the event's second day to win the Quickie with nine total sailfish catches. The fleet of 17 boats tallied 70 sailfish in two days. Not bad, but nothing that is going to burn up social media, either.
Day one daily award winner Miss Victoria — with Capt. Brian Speedy, owner and angler Bob Genord of Palm Beach Gardens, angler David Lopez and crew Chris Martin, Heath Brown, Colton Reiser and Dave Berard Jr. — caught the only sailfish bite the team had to finish runner-up with eight sailfish. Challenge, led by Capt. Jim Hardee and with owner Mike Fogel of Stuart and team, finished in third place overall, also with eight releases, dropping the tiebreaker with Miss Victoria based on time of last release. For more information about this tournament or events go to the Fish Heads of Stuart Facebook page.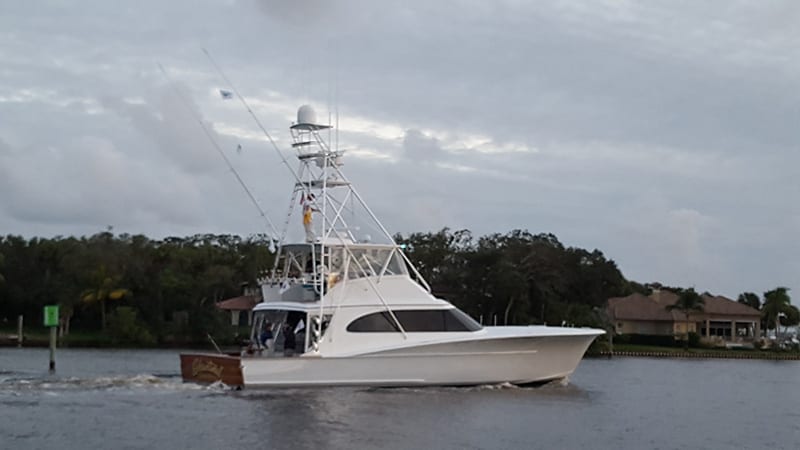 Pirates Cove Sailfish Classic
What is the anniversary present for a couple's first year? Paper? Not in Stuart, Sailfish Capital of the World.
In the Cameron household, the best anniversary present is a sailfish tournament daily award and tournament victory.
Floridian's Capt. Glenn Cameron, wife of one year, Jennifer, one of Floridian's anglers, angler Jimmy Vaughan of Lake Wales, and crewmen J.J. Davidson and Justin Drummond, won the 29th annual event. For Cameron, one of Florida's all-time winningest sailfish tournament captains, he relied on a gut feeling on the tournament's final day, which was affected by the bright full supermoon.
"I ran to a place just northeast of Fort Pierce Inlet and set out on a spot that I know holds bait," said Cameron, who holds the Sailfish Classic tournament record with 33 sailfish caught during the 2008 tournament. "I figured with the moon, there might be a better morning bite, and then the action might slack off."
Floridian wound up with 12 sailfish releases, won the first day daily with six, and held off late charges by Toast led by Capt. Newt Cagle, Miss Victoria led by Capt. Brian Speedy and Intents led by Capt. Rhett Bailey. Champagne Lady, led by Capt Josh Chaney, the 2016 Pirates Cove champion, won the day two daily award and began the final day in the lead, but was unable to find a fish as slow fishing persisted.
The fleet of 18 boats wound up with 101 sailfish in three days.
For more on the Sailfish Classic and dates for next year go to the Pirate's Cove Resort and Marina website.