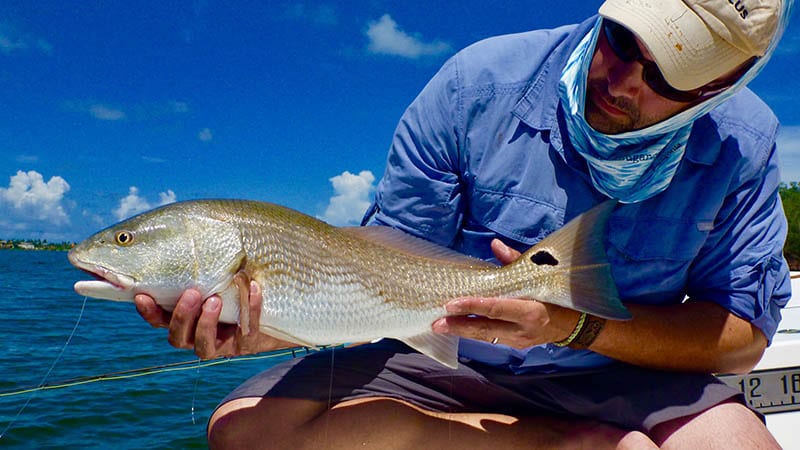 By Capt. Michael Mauri
One of my favorite ways to fly fish is definitely sight fishing. Fishing the crystal clear rivers in the European alps for trout and grayling with dry flies and small nymphs became an early passion of mine growing up in Bavaria. Years later when I began guiding globally, the meaning of passion changed when I landed in warm clear saltwater. Sight fishing is deep, intense and requires skill that ultimately gives you an unforgettable adrenaline rush when you have success.
The following few basic steps will help and support you in certain situations.
Finding the right spot at the right time is the key. It is all about food, the tide, current and structure. Look for holes, ledges and little canals.
Pick one fish, go for it and stay focused! It is very easy to get sidetracked and suddenly cast for other fish too early.
One good cast is all you need and usually it needs to be done quick and efficient. Avoid too much false casting and don't cast or play around while waiting on the fish to show up! Keep your fly in your hand and be ready for the fish to show up.
Create the perfect situation, which means you want to present your fly in a way that the fish discover it.
If you have a good shot and your fly got denied, try a different approach and then if possible a different fish instead of changing the fly to quick. I usually stick with my fly patterns because I know they work.
To keep it simple, stick with your normal fly rod combo (mostly floating or intermediate) that you are using anyway. In most cases a nine-foot leader will work fine with different tippets depending on the type of fishing. In certain situations I use longer leaders up to 15-feet. Carry different styles of flies with different weight to cover as many situations as possible.  Peace out!
The Fly Fishing Column is written by Capt. Michael Mauri, www.mauriflyfishing.com, michael@mauriflyfishing.com, (772) 485-3321.