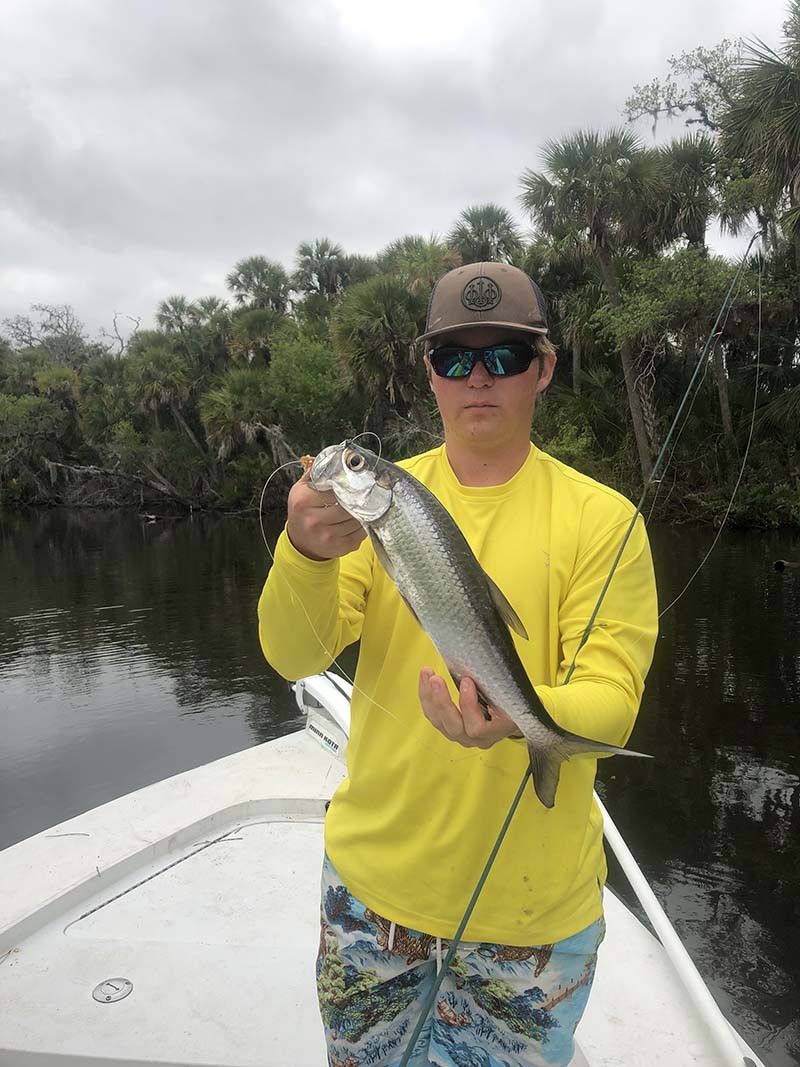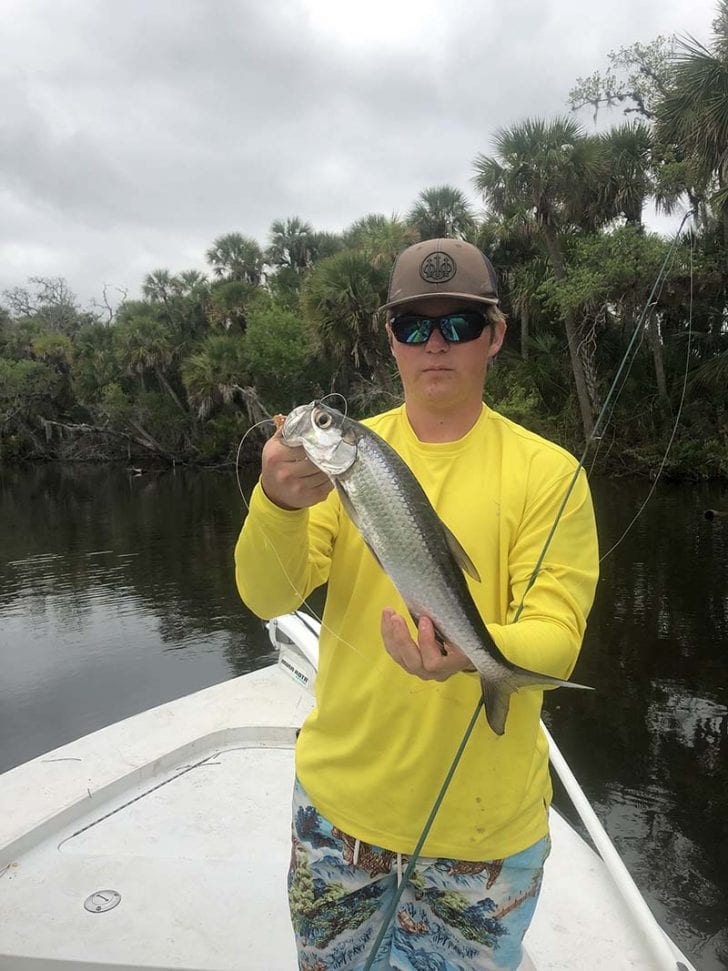 Sebastian River
Many local anglers have been fishing the Sebastian River for juvenile tarpon since February with limited success. The cool weather this spring has been great for fishermen, but the tarpon want water temps into the 70s before they begin to actively feed. May will certainly provide the needed warmth and success will replace frustration. Casting D.O.A. TerrorEyz, small plugs and flies to rolling fish is my most productive method. Live finger mullet can also produce exciting surface strikes throughout the river. Plenty of big snook live in the Sebastian River and if you put some effort into working the docks and shorelines with a jig, plug or a D.O.A. Shrimp you have a good chance for a picture worthy snook any day or night.
The Indian River Lagoon
Seatrout and redfish did not make a strong appearance in the Sebastian area this winter, but snook of all sizes filled the vacuum left by the trout and reds. The inshore snook bite should get even better as waters warm, but many snook will seek heavier cover to get out of the sun making them more difficult to hook and land. Work topwater plugs and jerkbaits around schools of bait on the flats in the early morning to find the larger trout and occasional redfish. The spoil island drop-offs will be good areas to look for schools of trout and are excellent spots to fish live shrimp below a float. Snook and redfish will be available along mangrove shorelines and around docks where accurate casting with jerkbaits and small plugs can be productive.
Sebastian Inlet
Daytime anglers using live croakers, pinfish and greenies around the tips of the jetties had an inconsistent snook bite over the last several months. Numerous cold fronts and the resulting low water temps are likely to blame. As things warm up, the snook should start to stack up at Sebastian Inlet and be more cooperative both day and night. May 31 marks the end of the snook season. Keep an eye out for small crabs drifting out with the tide as the bull reds won't be far away.
The Near Shore Atlantic
Glass minnows and the predators that feed on them generally make an appearance in the late spring and early summer. It can be a true blitz with Spanish mackerel and bonito open to taking flies, plugs and spoons up top while tarpon, kingfish, jacks and sharks lurk underneath. This is a great opportunity to catch everything from one-pound Spanish mackerel to tarpon and sharks weighing into the triple digits.
Stay safe, stay healthy.
FORECASTY BY: Capt. Gus Brugger
(772) 589-0008
www.WelcomeToSebastian.com