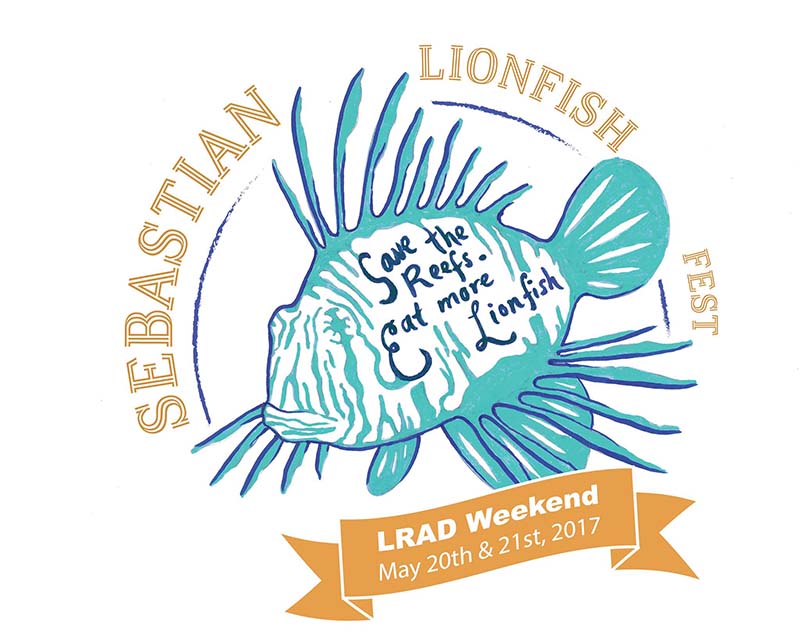 The second annual Sebastian Lionfish Fest will take place May 19th – 21st, 2017 at Capt. Hiram's Resort and Marina. Last year's inaugural event was a great success with an estimated 1,800 lionfish removed and over 400 attendees who enjoyed the fishing tournament, educational vendors, and cook-off. Presented by Indian River County, Florida Fish and Wildlife, and Capt. Hiram's Resort, this three-day event is designed to spread awareness and protect area coastal ecosystems against this harmful and invasive species, educate the community on the impacts of lionfish, and introduce the idea of turning them into a popular dinner item.
May 20th & 21st –  Fishing Tournament (19th is Captain's Meeting)
Teams of 1-4 Anglers may register for $125 and compete to harvest the most fish, smallest fish, and largest fish. Up to $3000 in Cash prizes can be awarded! Participants in the fishing tournament are also eligible for up to four discounted tickets to the cook-off.
May 21st –  LRAD Event (Education and Cook-off)
Educational exhibitors onsite will show how lionfish impact local waters, how the public can help protect habitats, and ways to get involved.
The Cook-Off will feature eight local restaurants preparing Lionfish in various fashions. Attendees will be given the opportunity to taste all Lionfish recipes and vote for the winner by picking their favorite dish.
Tickets for the Cook-Off are available online for $12/per person and will be available the day of the event for $15/per person.
For full event details and to register for the tournament, sign up to be a vendor, or purchase tickets for the cook-off, visit www.SebastianLionfishFest.com.