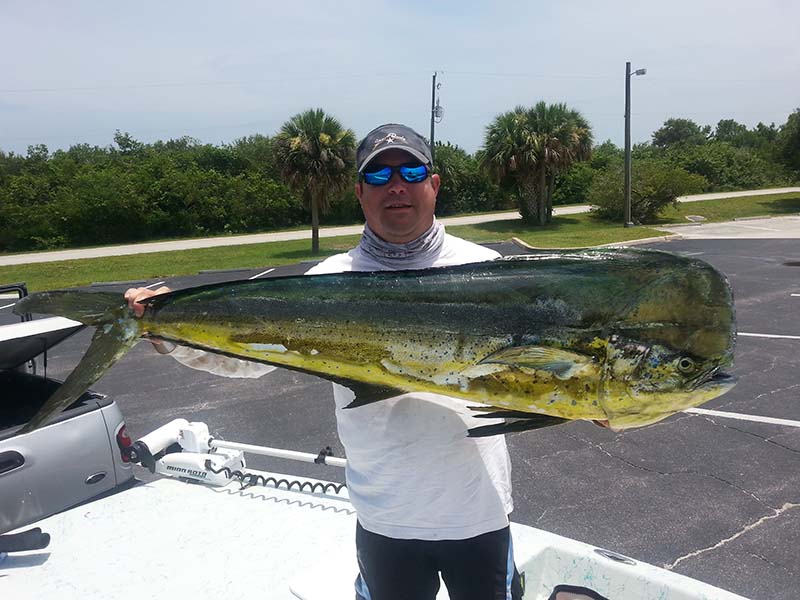 Let's talk cobia. I did get my fair share of cobia. The cobia are still around and should be around for a little longer. The weather is getting better and the water temperature is starting to rise.
Bottom fishing has been very productive, the American red snapper, mangrove, mutton, and lane snapper have been very good along with trigger fish and black seabass.
The grouper season will reopen May 1, so be ready to work the muscles hard. You will need to go deep to get them look around the 110-to-200-foot areas to get the bigger size.
Tripletails are still being caught in good numbers, look for weeds, debris or other floating matter. Once you hook into a tripletail it's game on. This fish is great to catch on light tackle. I enjoy that the best.
The mahi-mahi bite has been a little slower than normal so far this year, not seeing the numbers as before. I can't stress enough to watch the waters as you head out to deep water, I have heard and seen mahi-mahi being caught in 80-to-260 feet of water, remember the waters have been going through so many changes. I have been slow trolling to get them to bite.
If you are running the beach, look for the big schools of jacks and tarpon.  Hooking either one of these fish will test you and your equipment.
The sharks are on the move so be ready to tangle with a few of these.
'Til May have fun on the water and always be safe.
Forecast by: Capt. Doug Kaska
Capt. Douglas Kaska Fishing Charters
www.sebastianfishingcharters.com
(321) 368-9444